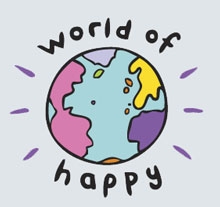 Thirteen titles bring parents everywhere contemporary stories with positive and uplifting messages to share with their young children. The books are playful, quirky, joyous and heart-warming and each one features a different animal which in turn focuses on a particular emotion, such as love, happiness, courage, trust, manners, teamwork and being yourself...
The Little Penguin is about...
BEING BRAVE
Two Monkeys is about...
TRUE FRIENDSHIP
The Elephant and the Spider is about...
OVERCOMING YOUR FEARS
Planet of the Bears is about...
LOOKING AFTER OUR WORLD
Cow Party is about...
LOVE
The Knitting Gorilla is about...
BEING TRUE TO YOURSELF
The Ministry of Niceness is about...
SPREADING HAPPINESS
The Dog Machine is about...
CELEBRATING OUR DIFFERENCES
Dance of Wallowy Bigness is about...
BEING BEAUTIFUL INSIDE
The Pink Cricket is about...
FOLLOWING YOUR DREAM
Tortoise Football is about...
PLAYING TOGETHER
The Thanking You Sharks is about...
GOOD MANNERS
The Lovely Whales is about...
LOVE AND HAPPINESS


Kids will love the funky, colourful animals and funny stories about belching sharks, dancing hippos, knitting gorillas and drumming crickets whilst parents will appreciate the sophistication, quirkiness and philosophical content.

World of Happy delivers something emotionally rich and complex, while being easily accessible to children. Parents and children may well recognise the iconic imagery and storylines from the CBBC as the books started life there as thirteen two minute films and continue to be regularly repeated on CBBC and BBC1.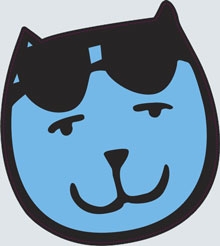 Giles Andreae is the creator of the bestselling Purple Ronnie, Giraffes can't dance, Rumble in the Jungle and The Lion who wanted to Love amongst others. He has won and been shortlisted for numerous book awards too.