Klaus Flugge Prize 2018
All authors and books in this category
Show this month's Klaus Flugge Prize 2018 Books
Show All Klaus Flugge Prize 2018 Books
Authors writing in this genre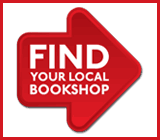 Share this page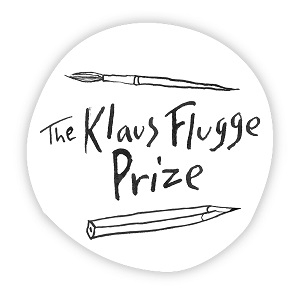 Julia Eccleshare, chair of the judges: "Our expert judges were presented with a very varied set of picture books and have selected a shortlist that feels exciting and full of potential. These are five talented illustrators and five highly original picture books. Each artist, in their different way, successfully guides readers into and through the stories they are telling via their illustration. We were delighted once again to announce the list live at a special event; picture book illustration, as championed by Klaus Flugge throughout his career, deserves proper recognition as an important and vital art form."
The Klaus Flugge Prize was founded to honour publisher Klaus Flugge, a supremely influential figure in picture books, who this year celebrates the 40th anniversary of his publishing house Andersen Press. Klaus Flugge discovered and nurtured many of today's most distinguished illustrators including Chris Riddell, fellow judge Tony Ross, and David McKee, creator of Elmer the Elephant.
Mark Hendle, Managing Director of Andersen Press said, 'Over his long career, Klaus has discovered and nurtured countless talented illustrators, and it is extremely fitting that he has decided to establish a prize that recognises and celebrates exciting new talent in children's illustrated books.'
The judges for the 2018 prize are
Lauren Child, Children's Laureate and acclaimed illustrator
Francesca Sanna, 2017 Klaus Flugge Prize winner
Goldy Broad leading art director
Charlotte Colwill, head of children's books at Foyles,
The panel will be chaired by our own expert reviewer and children's books editor of the Guardian Julia Eccleshare.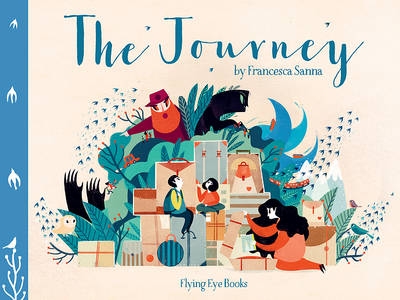 The winner of the 2017 Klaus Flugge Prize for the most exciting and promising newcomer to children's picture book illustration was The Journey by Francesca Sanna.
Judge, Julia Eccleshare said: 'Francesca's subject in The Journey is war and its devastating effect on families caught up in it. Through words and pictures working perfectly together she tells her story in a way that will move all readers whatever their age.'
The 2018 winner will be announced in September and the winning illustrator will receive a cheque for £5,000.
Find more information www.andersenpress.co.uk/KlausFluggePrize