Reference Books
Are you a fan of Reference Books? Check out all our Reference book selections, read reviews, download extracts and you can order the book too!
Filter:
Baby and Toddler
3+ readers
5+ readers
7+ readers
9+ readers
11+ readers
13+ readers
YA readers

7+ readers
9+ readers
11+ readers
What an interesting and original way to think about important people! This book picks out fifty men and women from different centuries and continents and gives them 'awards' for their achievements. Most get very specific awards just for them – Einstein for example gets the Curiosity Award – but there are categories too: the Brilliant Idea Awards recognise Isaac Newton as well as Sejong the Great who created the Korean alphabet. All sorts of people feature from David Bowie and Simon Bolivar to J.K. Rowling and Ana Nzinga. Most are represented with full page portraits opposite smaller pictures showing scenes from their lives. A useful timeline at the back puts everyone in their place chronologically. Here are stories to entertain as well as inform, and maybe to inspire too.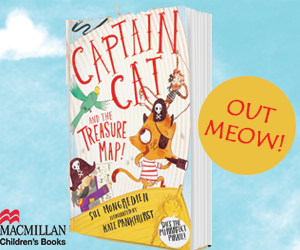 NEW INDIE AND SELF PUBLISHED BOOK REVIEW AND PROMOTION SERVICE LAUNCHED!
Read More
×