Genres
Lovereading focus on the following genres.
Costa Children's Book Award 2017
The four shortlisted titles in the Children's Book Category 2017 are -
Moonrise by Sarah Crossan
Judges: 'An exceptional, compelling book for our time – its analysis is devastating but its message is hope.'

Wed Wabbit by Lissa Evans
Judges: 'A deeply original riot of a novel that will delight children and adults alike, and keep you laughing all the way through.'

The Explorer by Katherine Rundell
Judges: 'A masterful, delicious read from start to finish.'

The Island at the End of Everything by Kiran Millwood-Hargrave

Judges: 'Entirely original with not a word out of place – as vivid and beautiful as the butterflies themselves.'

.............................................
In 2015 a Children's Book Award winner won the overall Costa Book of the Year. The Lie Tree by Frances Hardinge is a Victorian murder mystery the judges said 'will grip readers of all ages'.
It was only the second children's book EVER to take the overall prize, and the first since Philip Pullman won with The Amber Spyglass in 2001!
James Heneage, chair of the final judges, said: "Part horror, part detective, part historical... It's not only a fabulous children's book but a book that readers of all ages will love."

The Costa Books Awards is the only prize which places children's books alongside adult books in this way. You can find the four shortlisted children's books in this special section - and click here to see the shortlists and winners for the other categories.

The Costa Book Awards is one of the UK's most prestigious and popular literary prizes and recognises some of the most enjoyable books of the year, written by authors based in the UK and Ireland. Since their launch in 1971, the awards have rewarded a wide range of excellent books and authors across all genres.
On the judging panel for the 2017 Costa Children's Book Awards are:
Sanchita Basu De Sarkar Owner, Children's Bookshop, Muswell Hill
Fiona Noble Children's and YA Previews Editor, The Bookseller
Piers Torday Author
These judges will select their favourite in the Children's Book category in early January and this book will then be shortlisted for the 2017 Costa Book of the Year, along with the other category winners. The overall winner will be announced at an awards ceremony in central London on Tuesday 30th January 2018.
The winner receives a £30,000 prize.

For more information visit www.costa.co.uk/costa-book-awards and keep up with the latest news @CostaBookAwards

Books of the Year 2017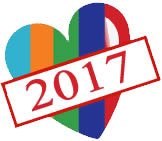 Each year thousands of children's books are published and each month we feature around 80 of our favourites, all categorised by age range.
Below, after much debate in the office, are the ones we think are the best of the year.
We hope you enjoy the selection.
Many of them are available in a selection of formats including eBooks.
So, browse away and make sure you haven't missed out on our 'must reads' of 2017.

And why not also check our Book Awards category which lists all the shortlisted and winning books for the most prestigious awards of 2017.

Roald Dahl 100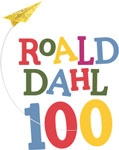 Click the image below to find out more about the exciting internet broadcast on 13 September to celebrate Roald Dahl Day
July 22 saw The BFG movie released! Directed by Steven Spielberg, produced by Disney and inspired by Roald Dahl, it stars Mark Rylance as The BFG himself and newcomer Ruby Barnhill as young orphan Sophie. Keep up with the movie news on The BFG Movie facebook page!
To mark the centenary Puffin has relaunched their Roald Dahl collection with special covers and artwork from Quentin Blake. And look out for The BFG - it comes with DIY Giant Ears so you can even use it to make your World Book Day costume!
"'We must go higher!' said Mr Wonka. 'We must go tremendously high! Hold on to your stomach!'" Charlie and the Chocolate Factory


"Her own small bedroom now became her reading-room and there she would sit and read most afternoons, often with a mug of hot chocolate beside her." Matilda


Roald Dahl was born in Llandaff, Wales, on 13th September 1916. He had an unhappy time at school which was to influence his writing greatly. He once said that what distinguished him from most other children's writers was "this business of remembering what it was like to be young". Roald's childhood and schooldays are the subject of his autobiography Boy.

Since Roald Dahl's death, 23 November 1990, at the age of 74, his books have more than maintained their popularity. His works continue to find fresh readers and a number have been made into films including Charlie and the Chocolate Factory, Fantastic Mr Fox and the upcoming BFG. Matilda the Musical has been hugely successful winning 7 Olivier Awards, playing to packed audiences in the West End and Broadway.
You can find out more about Roald Dahl at The Roald Dahl Museum and Story Centre in Great Missenden where the author lived and wrote for 36 years.
Throughout 2016 there are numerous events to celebrate Roald Dahl's contribution to children's literature.
One of Roald Dahl's short stories, The Great Mouse Plot, was chosen as a World Book Day book. It tells the story of the Boy who would grow up to be Roald Dahl and his first trick...'You had the idea – so you can be the one to put the mouse in the jar.'


The Summer Reading Challenge, the UK's biggest annual reading promotion for children aged 4 – 11, is themed The Big Friendly Read for 2016. Organised by The Reading Agency and the UK public library network, the Summer Reading Challenge launched in July and supports children in reading six or more library books of their choice over the summer holidays. Over 800,000 children take part each year in the UK alone.
September 13 is Roald Dahl Day – the biggest Roald Dahl Birthday party ever! Join in the celebratory events at schools, libraries and bookshops around the world!
Luke Kelly, MD of Roald Dahl's Literary Estate and Roald Dahl's grandson says: "We are looking forward to an extraordinary year celebrating Roald's unique imagination, his beloved characters and unforgettable stories. It is an honour to be working with so many incredible partner organisations. As well as the things you now know about, be prepared for many surprises and treats along the way."
Finally, but definitely not least, let Lovereading4kids introduce you to a unique Dictionary. This is not an ordinary dictionary. After all, you wouldn't expect an 'Oxford Roald Dahl Dictionary' to be ordinary, would you? Lots of dictionaries tell you what an 'alligator' is, or how to spell 'balloon' but they won't explain the difference between a 'ringbeller' and a 'trogglehumper', or say why witches need 'gruntles' eggs' or suggest a word for the shape of a 'Knid'. This dictionary does all those things. All the words that Roald Dahl invented are here, like 'biffsquiggled' and 'whizzpopping' to remind you what means what. With real citations from Roald Dahl's children's books and illustrations by Quentin Blake, this is authoritative, engaging and accessible and will inspire and encourage young writers and readers.

Visit www.roalddahl.com for more special events, the Roald Dahl museum, new book editions and games and quizzes with all your favourite Roald Dahl creations.
The Jungle Book
First published by Macmillan in 1894, The Jungle Book by Rudyard Kipling is a much loved classic collection of short stories and poems of life in the Indian jungle.
The best known of the stories are the tales of Mowgli, the abandoned man-cub who is raised by wolves, makes an enemy of the tiger Shere Khan and is protected by Baloo the bear and Bagheera the black panther.
There are some fantastic new books released to coincide with the interest the two Jungle Book blockbuster movies are generating. Accompanying Rudyard Kipling's masterful writing is some beautiful artwork -
These two gorgeous graphics are from The Jungle Book, published by HarperCollins and illustrated by MinaLima, a hugely talented and imaginative design team.
.......................
Migy Blanco's bold and colourful art brings Mowgli and his friends to life in this retelling of The Jungle Book by Laura Driscoll.
......................
The Jungle Book board book from Campbell Books is a great first introduction to the characters with Miriam Bos's lively illustrations.
Or use your own artistic skills in The Macmillan Jungle Book Colouring Book, full of drawings and decorative pieces many inspired by the original illustrations of John Lockwood Kipling, Rudyard Kipling's father, who illustrated the very first edition of The Jungle Book.
......................
Also coming in October 2016, from the internationally renowned survival expert Bear Grylls a new Jungle Book adventure called Spirit of the Jungle. The novel for 10+ readers takes a new and exciting contemporary look at The Jungle Book with a central story woven through with real-life survival tips from the master of the outdoors.
......................
Rudyard Kipling (1865-1936) was born in Bombay (now Mumbai) India and lived there until he was sent to be educated in England aged 5. He left school at 16 and returned to India, working as a journalist and gaining material and experiences which would provide him with ideas for his future novels. He was the first Englishman to receive the Nobel Prize for Literature in 1907. Kipling's best known works include The Jungle Book, Just So Stories and Kim and poems 'If' and 'Mandalay'.
Rudyard Kipling is buried in Poets' Corner in Westminster Abbey.
You can find out more about Rudyard Kipling at www.kiplingsociety.co.uk
Many of us had our first taste of the Jungle Book in the brilliant 1967 Disney animation, with the unforgettable songs The Bare Necessities of Life and I Wanna Be Like You - www.disney.co.uk/the jungle book.
Jon Favreau's new film is based upon this Disney animation favourite but he has also woven more of the Rudyard Kipling originals into the story.
You can keep up with all the latest film news @TheJungleBook and on facebook at The Jungle Book.
Next year Warner Bros will release Andy Serkis's feature film, Jungle Book: Origins, with an equally starry line-up including Benedict Cumberbatch, Cate Blanchett and Christian Bale.

Dr. Seuss Books
In 1954, Life Magazine published an article on illiteracy in school children, concluding that children weren't learning to read because their books were boring. In response, Dr. Seuss' editor challenged him to write a book using 250 of the words children use most. So was born The Cat in the Hat, which actually only uses 236!
Five Reasons to love Dr. Seuss books
1) they help develop reading skills
2) they are great to read aloud
3) they are perfect for reluctant readers
4) they teach life lessons
5) they appeal to every age!
Follow Dr. Seuss on Facebook
TM & © Dr. Seuss Enterprises, L.P. 2016
Little Gems
The Little Gems are published with high quality cream paper, the special Barrington Stoke font and illustrations on every page.
They are perfect for 5-8's and these quality stories promote good reading practice for all newly independent readers.
They are also suited to children of 7-10, reading below this level, and to dyslexic or reluctant readers.
Here are just a few of the reviews about Little Gems titles that we have received here at Lovereading4kids.co.uk:
'It was a really funny book! It made me laugh...I would give the book ten out of ten because I really enjoyed it!' - Kevin Emmanuel, Year One
'It was a joy not to have to struggle through a book! Elliot says thank you for helping him read proper books and so does his Mummy!' Elliot Bateman, age 5 and his mummy
'This unusual story about creepy crawlies on your body and around you will make you laugh and itch looking for nits! Mum read this with me and we both loved the funny pictures.' Maisie, age 7
'It is written in rhyme and has colourful and funny illustrations...they show what fun the lice are having as well as the frustration felt by the mother who is trying to get rid of them.' Joseph Harris-Hart, age 11
'I really liked this book, because I never knew what magic was going to happen next, which made it very exciting; I wish I was a Gris-Kwok too!!' Charlie Clowes, age 5
'The cover of the book makes it looks like a funny story. The elephant looks like it's going to squish the two boys.' Rory Dugdale Reed, age 5
'The book is about two boys that are friends called Mike and Alex...Alex's family are Gris-Kwoks (they can change onto animals). Mike doesn't know their secret!!!!I give it 1000 stars.' Daniel Bisland, age 6
'I would recommend this story to other children around my age who find reading tricky. Younger children who are good readers would also find this story brilliant. I would like to read some more Little Gems books.' Toby Goodall, age 8.
Little Gems are published by Barrington Stoke and since the launch in 2012 sales for the series are over 250k.
About Barrington Stoke:
Award-winning Barrington Stoke publish accessible, enjoyable and unpatronising short books for children who are dyslexic, struggling to read, or simply reluctant to sit down with a book. Each book is read before publication by struggling readers of the right age, to ensure the final book is both accessible and a terrific read.
Click here to download a free guide from Barrington Stoke to help you help your child to love reading.
For more information visit www.barringtonstoke.co.uk
Beatrix Potter 150
"Once upon a time there were four little Rabbits, and their names were - Flopsy, Mopsy, Cotton-tail and Peter."
Beatrix Potter is one of the world's best-loved children's authors, with her most famous creation The Tale of
Peter Rabbit having sold in excess of 45 million copies globally since its initial publication in 1902. She
personally oversaw the launch of subsequent products, making Peter Rabbit the oldest licensed character in history.
Today over 2 million of her 'little books' are sold all over the world every year, and Peter Rabbit has appeared in books and products in more than 110 countries throughout the world.
Older Beatrix Potter fans will be fascinated by The Art of Beatrix Potter, a stunning collection of sketches and watercolours charting Potter's artistic progress and her inspirations, with essays from Potter scholar Linda Lear, art historian Steven Heller and illustrator Eleanor Taylor. Find out more here.
To mark this special anniversary Penguin Random House Children's is releasing a collection of five of Beatrix Potter's best-loved books with covers designed by iconic fashion designers from Britain and Ireland.
• Henry Holland has designed The Tale of Jemima Puddle-Duck
• Orla Kiely has designed The Tale of Mrs. Tiggy-Winkle
• Preen has designed The Tale of Squirrel Nutkin
• Rodnik Band has designed The Tale of Tom Kitten
• Cats Brothers has designed The Tale of Peter Rabbit
photo credit: © Xanthe Berkeley
And, to the great excitement of Potter fans, a brand new, original story from Beatrix Potter, The Tale of Kitty in Boots has been published; a rediscovered manuscript which has been illustrated by Quentin Blake. The tale features many of Potter's most beloved, popular and feared characters - including Mrs. Tiggy-winkle, Mr. Tod and even, Peter Rabbit.
A fitting way to celebrate this important anniversary.
~~~~~~~~~~~~~~~~~~~~~~~~~~~~~~
Beatrix Potter was a visionary and a trailblazer. Single-mindedly determined and ambitious she overcame professional rejection, academic humiliation, and personal heartbreak, going on to earn her fortune and a formidable reputation. On her death she left an incredible legacy of land and property to the care of The National Trust to ensure that future generations would continue to enjoy the countryside that she was so passionate about as well as the much-loved characters and stories that were created over a lifetime.
Over the year there are lots of events to celebrate the work of Beatrix Potter.
*The Royal Mint has a limited edition commemorative collection - the first time that characters from children's literature will appear on UK coinage!
*Realism & Romance; an exhibition at the Beatrix Potter Gallery in Hawkshead, exploring Beatrix's love of the natural world with some original illustrations on display.
*Find out about the origins of the tale of Peter Rabbit at Allan Bank in Grasmere.
*Where is Peter Rabbit? A magical, musical adventure based upon the tales of Beatrix Potter, at the The World of Beatrix Potter Attraction in Bowness-on-Windermere. There is lots more to see at The World of Beatrix Potter Attraction - wonderful exhibitions which bring the characters to life, art activities for children, film footage and an exhibition about Beatrix Potter's life.
*Beatrix Potter's London; an exhibition at the V&A, London, which explores the role of London in her work.
And there are lots more events throughout the country, and the world, here.
To find out more about Beatrix Potter and her books visit www.peterrabbit.com
UKLA Book Awards - 2017

Lovereading4kids is pleased to support and co-sponsor the UKLA Book Awards this year. Run by the UK Literacy Association, what makes these awards so unique is that they are the only awards judged entirely by active classroom teachers, who are able to share the books with their classes and genuinely discover what works with young readers.
The UKLA Selection Panel, Lynda Graham says: "the quality of submissions this year was overwhelming and the panel had no easy task, but we are confident that the teachers and schools involved in the judging will benefit enormously from the impact of these quality texts "


For the first time ever the judges for these unique book awards, which are the only awards judged by active classroom teachers, will come from Scotland, with the 56 judges spread right across the country from Aberdeen to Renfrewshire!
There are 3 groups of judges for each age category and they have until the end of February to read the longlisted books, discuss them with their group leaders, and share them with pupils. All groups will then meet together for the difficult task of choosing their shortlist of 6 books in each category.

The shortlist has just been announced and all books which appear on both the shortlist and the longlist are shown in this special category - and we have exclusive extracts available right here for many of the titles.
The winners were announced on June 30th 2017 at the UKLA International Conference, University of Strathclyde.
For more information on the UKLA Awards visit www.ukla.org/awards
Click here to view the winners and shortlisted titles for 2016.
What On Earth?
"Astonishing - perfect for all the family" The Sunday Times
What On Earth Publishing specialises in the art of telling stories through timelines. Their range of fold-out books make inspirational gifts for children but are equally as enjoyable for adults. All the timelines can be enjoyed as conventional books. There are currently SIX topics in the series - Big History, Nature, Science & Engineering, Sport, Shakespeare and Magna Carta.
Each Timeline Wallbook also includes a Chronicle type newspaper providing further reading and articles which give a fully comprehensive study into the subject.

In addition to the fantastic Wallbooks there are a range of sticker books and poster books available which you can find at www.whatonearthbooks.com/shop
The What On Earth? Timeline series are a fantastic resource for schools and for pupils.
Here's what one reader said : "Christopher Lloyd came to our school to give a talk and it was compulsory for me to go. I really dreaded it, and thought that it would be boring. However, to my pleasant surprise the talk was one of the most interesting talks I have ever listened to. It sparked in me a real interest in history and current events, so much so that I went home and got the What On Earth Happened Wallbook and the full book. I have chosen GCSE for history and will likely go on to study it at A-level. Thanks again for what you are doing and for inspiring me." Aidan Bartholomew (14 years old)
Christopher Lloyd interviewd on BBC Breakfast.
There are some brilliant resources available for teachers on the What On Earth? website (but parents will find them useful too!) with ideas for lesson planning, creative activities and classroom discussions. Find out more here.
There are lots of fun activities too - test out your knowledge in quizzes and puzzles on the What On Earth website...if you get the answers correct you'll win a £5 gift voucher!
And visit www.whatonearthbooks.com/activities to download a FREE Activity Book which contains 10 creative learning activities linked to the books in the Wallbook Collection.
The What on Earth publishing house was established by Christopher Lloyd, the author and inspriational force behind the books. Christopher has a passion for learning, having graduated from Cambridge with double first in history and is now in great demand from schools, museums and festivals as a lecturer and storyteller. His book What on Earth Happened has sold over 500,000 copies across the world.
Christopher is very happy to visit schools for talks and workshops - enquire about bookings here.
And you can discover more about this inspiring series at whatonearthbooks.com
Beast Quest 10 Years
Beast Quest is a best-selling series of children's fantasy/adventure novels for 7+ which numbers 15 series and counting. In addition to the 106 story books there are also special Beast Quest Early Readers, Activity Books and Annuals in a series that has sold over 10 million worldwide.
The Beast Quest stories are a great choice for reluctant readers, with short chapters, illustrations and plenty of adventure.
There's a brilliant Beast Quest website with activities, news and more about the series including a fun quiz to find out Which Beast Are You? specially designed to mark the 10th Anniversary.
There are some great activity pages to help you create your own Beast Quest Adventure here.
***And to celebrate 10 Years of Beast Quest we are giving away THREE goodie bags filled with Beast Quest treats including temporary tattoos, pens, a printed bag and books from the series! Find out more here!
There is also a companion science fiction series from the same collective of authors called Sea Quest and a new series called Team Hero launches in summer 2017.
*** You can read a special preview of the first book in the Team Hero series here!
Find out more about the Beast Quest series and the Sea Quest series at www.seaquestbooks.co.uk
Refugees
'A Story Like the Wind celebrates our common humanity and upholds the human rights values of love, friendship, kindness, home, family, culture and safety.' - Nicky Parker, Publisher, Amnesty International UK
An image from A Story Like the Wind by Gill Lewis and Jo Weaver.
A Refugee is a person who has been forced to leave their country in order to escape war, persecution, or natural disaster.
Over 21 million people have been forced flee their countries to find safety.
Refugees are protected through international law and should not be returned to countries where their lives are at risk. There are numbers of charities across the world that do incredible work supporting refugees, helping with asylum requests and providing immediate aid; food, shelter and medical assistance, and protecting the human rights of these very vunerable people.
Amnesty International. If you are interested in finding out more about the refugee crisis there are articles, blogs and videos on the Amnesty International website. You can also hear an interview with Lord Dubs, the Labour Peer who campaigns for the rights of refugees. As a child he was rescued from Nazi Germany on the Kindertransport, just before the outbreak of World War Two. Listen here.
Or visit www.unhcr.org which is the UN Refugee Agency, a global organisation dedicated to saving lives, protecting rights and building a better future for refugees, forcibly displaced communities and stateless people.
The British Red Cross supports refugees seeking help in the UK. You can read some of the true stories from thousand of refugees the British Red Cross have helped at www.redcross.org.uk - and find out what special services are available to young refugees, some of whom arrive in the UK without their parents or other family member.
An image from My Name is Not Refugee by Kate Milner
The books in this collection appeal to a wide range of ages and are perfect to help initiate a discussion as a family or in the classroom.
Amnesty International and the Amnesty CILIP Honour:
The Amnesty CILIP Honour was introduced in 2016, to commend human rights in children's literature. One book is selected from each of the CILIP Carnegie and Kate Greenaway Medal shortlists, chosen because it most distinctively illuminates, upholds or celebrates freedoms. The inaugural Amnesty CILIP Honours were awarded in 2016 to Robin Talley for Lies We Tell Ourselves (CILIP Carnegie Medal shortlist) and Ross Collins for There's a Bear on My Chair (CILIP Kate Greenaway Medal shortlist).
The judges for the 2017 Amnesty CILIP honour are: Amy Leon, Ross Collins, Sita Brahmachari, Bali Rai, Jack Mapanje, Manya Benenson, Louise Johns-Shepherd, Nicky Parker, Dan Jones and Rowena Seabrook.
The Bone Sparrow by Zana Fraillon was awarded the Amnesty CILIP Honour from the CILIP Carnegie Medal shortlist.

The Journey by Francesca Sanna was awarded the Amnesty CILIP Honour from the CILIP Kate Greenaway Medal shortlist.
Klaus Flugge Prize 2018
Julia Eccleshare, chair of the judges: "Our expert judges were presented with a very varied set of picture books and have selected a shortlist that feels exciting and full of potential. These are five talented illustrators and five highly original picture books. Each artist, in their different way, successfully guides readers into and through the stories they are telling via their illustration. We were delighted once again to announce the list live at a special event; picture book illustration, as championed by Klaus Flugge throughout his career, deserves proper recognition as an important and vital art form."
The Klaus Flugge Prize was founded to honour publisher Klaus Flugge, a supremely influential figure in picture books, who this year celebrates the 40th anniversary of his publishing house Andersen Press. Klaus Flugge discovered and nurtured many of today's most distinguished illustrators including Chris Riddell, fellow judge Tony Ross, and David McKee, creator of Elmer the Elephant.
Mark Hendle, Managing Director of Andersen Press said, 'Over his long career, Klaus has discovered and nurtured countless talented illustrators, and it is extremely fitting that he has decided to establish a prize that recognises and celebrates exciting new talent in children's illustrated books.'
The judges for the 2018 prize are
Lauren Child, Children's Laureate and acclaimed illustrator
Francesca Sanna, 2017 Klaus Flugge Prize winner
Goldy Broad leading art director
Charlotte Colwill, head of children's books at Foyles,
The panel will be chaired by our own expert reviewer and children's books editor of the Guardian Julia Eccleshare.
The winner of the 2017 Klaus Flugge Prize for the most exciting and promising newcomer to children's picture book illustration was The Journey by Francesca Sanna.
Judge, Julia Eccleshare said: 'Francesca's subject in The Journey is war and its devastating effect on families caught up in it. Through words and pictures working perfectly together she tells her story in a way that will move all readers whatever their age.'
The 2018 winner will be announced in September and the winning illustrator will receive a cheque for £5,000.
Find more information www.andersenpress.co.uk/KlausFluggePrize
The Famous Five
Join the Adventure!
For more information on the Famous Five books visit www.hachettechildrens.co.uk/Books/EnidBlyton or www.enidblyton.net
Suffrage 100
"Justice and freedom for women are things worth securing...for civilisation itself." - Millicent Garrett Fawcett, 1928.
Prior to the Representation of the People Act 1918 women played no part in national politics; they could not stand as candidates in Parliament nor could they vote. From the late 19th century there was an growing campagin for women's suffrage, partly influenced by the success of similar campaigns overseas, and led by women who were increasingly frustrated by the social and economic constraints the suffered.
In 1897 a number of local suffrage societies united to form the National Union of Women's Suffrage Society under the leadership of Millicent Fawcett. Using peaceful tactics they petitioned the government and held non-violent demonstrations to draw support for their cause.
The more radical members grew impatient with this approach and in 1903 Emmmeline Pankhurst founded a new organisation, the Women's Social and Political Union - the Daily Mail dubbed them The Suffragettes. The motto of the Sufragettes was deeds not words and this new organisation became more militant and violent; they chained themselves to railings, caused extensive criminal damage and ran bombing campaigns.
By 1909 the WSPU had branches all over the country and published a newspaper called Votes for Women. Over this period about 1000 suffragettes were imprisoned for a variety of public order offences, some prisoners staging hunger strikes to lobby to be considered as political prisoners. Some of these prisoners were force-fed and kept in dreadful conditions. Their poor treatment won increasing sympathy from the public, which grew further as many of the WSPU and NUWSS suspended their campaigning at the outbreak of the First World War and eagerly took up many traditional male roles.
On 6th February the Representation of the People Act 1918 was passed which gave the vote to all men and some women (who owned property) over the age of 30. By 1928 suffrage was extended to all women over the age of 21.
Throughout the year there are events taking place across the country; here are a small selection.
The Museum of London has a full programme of lectures, special events and an exhibition with personal stories from lesser known suffragettes, with iconic objects from the Museum collection including Emmeline's Pankhurst's hunger strike medal.
The Vote 100 Parliamentary project with a major exhibition at Westminster Hall covering the campaign and an exhibition on Women in Parliament at Portcullis House.
Suffrage 18 at LSE - a rich events programme including lectures, family activity days, exhibitions and more.
100 Banners - Partnering with museums, archives and arts organisations across Greater London, Digital Drama have created 100 Banners inspired by the suffrage banner collection to be part of various commemorations including the March4Women and the WOW Festival at the Southbank.
The Suffrage Pioneers, WLGS - Do you know a suffrage pioneer? This could be your grandmother, aunt, or other family member. If so you can find a nomination form here.
The Pankhurst Centre, Manchester - the birthplace of the Suffragette movement, with a small museum and women's community centre.
You might also be interested in the film Suffragette, staring Carey Mulligan, Helena Bonham Carter and Meryl Streep.
The Emmeline and Christabel Pankhurst Memorial at Victoria Tower Gardens, near the Palace of Westminster.
Early Readers

It's never too early to start reading!
By moving children gently away from picture books and gradually increasing the amount of text on the page your child will naturally become comfortable taking the next step towards independent reading.
This selection of carefully chosen titles are perfect for sharing and reading together.
With short accessible chapters they are ideal for newly confident readers and are a perfect next step on your child's reading journey.
------------------------------------
In addition to this selection of fantastic early reader titles, do have a look at the Little Gems collection too. Little Gems, published by Barrington Stoke, are gorgeous early reader chapter books, written by the cream of children's talent, with super-readable layouts and design, and a chunky friendly format.
Click here to download a free guide from Barrington Stoke to help you help your child to love reading.
First Concepts
It's never to early to read to children and this selection of picture books are a great introduction to first concepts, perfect for even the youngest babies.

Through colour, touch, sound and shapes young children start to make sense of the world around them.
ABC See and say all the letters of the alphabet by Aino-Maija Metsola
Alone Together by Clayton Junior
My First 123 by Shirley Hughes
...........................................
Read Aloud

Reading stories aloud will help your child develop key literacy skills, recognise letters and understand how a story develops.
It is also a lovely nurturing time when you can spend time with young children without the distractions of modern life.


You might also be interested in our Dyslexia Friendly Picture book selection for Parents and Children to share - click here.
The Academy Series
Are you ready for the challenge?
Ivy Kids' interactive Academy Series encourages imaginative play and problem-solving, and each book comes packed with craft activities, fun facts, cool quizzes, stickers, and games.
So, whether it's taking to the skies in an aeroplane, slipping on your spacesuit for a mission to Mars, or building the world's tallest skyscraper, the Academy Series will get kids making, creating, thinking, playing and, above all, having fun!
The Treehouse Books
The Treehouse series is the creation of best mates Andy Griffiths and Terry Denton. Andy is Australia's number one children's author and a passionate advocate for literacy. Terry is also a best-selling author/illustrator working on a range of titles including the Horrible Science series. They both live in Melbourne, Australia.
Andy told us a little about the Treehouse series and what inspired him to create it? "I've been lucky enough to work with Terry, the illustrator, for twenty years now and together we love entertaining each other and seeing just how far we can push our humour. The treehouse series grew out of this process of constant experimentation and play. And, I guess, my love of Enid Blyton's 'Faraway Tree' books were probably responsible for the idea of a magical tree filled with unpredictable things and people."
You can read the full Q&A here.
Our Reader Reviewers love this series, here's what a few thought!
Tomasz Hawryszczuk, age 11 - 'This series is one of my all-time favourites. Two boys, a treehouse and lots of cool things to do to occupy their time.

Evie Aconley, age 10 - 'This book was interesting and funny and for those who like adventure. I would recommend this book to boys and girls of all ages.'
Lucy Collings, age 7 - 'An adventure story set in the most amazing treehouse you have ever dreamt about. It has a bowling alley, a man-eating shark tank and a lemonade fountain. I wish I lived there too!'

Daniel Bisland, age 9 - 'I recommend it to 8+. I give it 5*****. I really found it funny and liked the illustrations.'
Meet the Treehouse characters!
Andy and Terry's Treehouse is filled with lots of fun friends – here's an introduction to just some of the characters you can meet!
Andy
Andy lives in a treehouse with his best friend Terry. Andy likes writing and telling stories. He also likes double-scoops of chocolate ice cream.
Terry
Terry lives with his best friend Andy in the 13-Storey Treehouse. He likes drawing and his favourite television show is Barky the Barking Dog.
Jill
Jill is good friends with Andy and Terry. She likes animals, solving problems and doing puzzles.
Mr Big Nose
Mr Big Nose is Andy and Terry's publisher. He lives in the city and can get very angry! The angrier he is, the bigger his nose gets.
Silky
Silky is a catnary. She likes Jill the best, as well as cat food, cuddles and TV.
For more Treehouse fun and activities visit www.andygriffiths.com.au
30 Seconds
30 fascinating topics covered in 30-seconds summaries, 3-second soundbites, and 3-minute active missions.
This striking, energetic series takes a rapid-fire 'look and learn' approach to curriculum-linked subjects suitable for children aged 8 and over. With fascinating topics ranging from Space to Inventions, from Myths to the Human Brain, each of these books presents a key subject in a fresh and fascinating format.
The subjects in each title are explained in 30-second soundbites, supported by 3-second flash summaries. And if all that isn't stimulating enough, the 3-minute mini-missions included will further challenge lively young minds.
With colourful, original explanatory artwork on every page and text from a range of expert authors, these books are loaded with fun information and fast-track facts.
Find all the 30 Seconds titles here www.quartoknows.com
360 Degrees
The 360 Degrees vision.
A world of wonder surrounds us. Let's take a closer look.
In this fast-paced world, there is great value to be had in pausing for a fresh look at your surroundings. 360 Degrees illuminates a multitude of curiosities, from the inner workings of a spacesuit to the physiology of a penguin, and from the life-cycle of lemmings to the intricacies of Chinese characters.
Hello World by Jonathan Litton
From the everyday to the extraordinary, our authors and illustrators have crafted interactive books to intrigue and delight.
Storyworlds: Nature by Thomas Hegbrook

Find out more at www.littletiger.co.uk/special/360degrees
Books of the Month - July
At Lovereading4kids we're passionate about all the books we feature.
All the books we feature on Lovereading4kids are selected because we think they deserve to stand out from the crowd of the many thousands of other titles published each month. However, sometimes in a month, we wish to give that little bit more emphasis to a title or titles and to make it a 'Book of the Month' within its age range.

You'll find those titles here in our Books of the Month page.
UK Top 10 Children's books
We know you love our recommendations - but sometimes you also want to see what the general British book Buyer is reading. So, we have created this category to show you the current Top 10 best selling books in the general book trade in the UK. All great books to read as demonstrated by their 'top books' status.
The data comes from, and is copyrighted to Nielsen BookScan.
This category of top books will be updated weekly (normally on a Wednesday) when the previous weeks figures have been published.
Reviewed by the Kids Reader Review Panel
"Ed loves reviewing the books and it definitely encourages his reading, both solo and with me (which I love)." Tracey Parker (parent)

"Daniel has seen his review on the website for The Dark – he is so excited!" Cat Bisland (parent)
Since its inception Lovereading4kids and its sister site Lovereading have taken a different approach to book reviews, relying uniquely on the selection and review of books by editorial experts. On Lovereading4kids it is Julia Eccleshare who is also the Children's Books Editor at The Guardian. She knows what makes a good read whatever the genre and actually reads the books before telling you what she thinks - radical we know, but sometimes old fashioned ways are the best.
In 2012 however, to complement our expert reviews we decided to invite children of Lovereading4kids members to join the newly created Kids Reader Review Panel.
We've now attracted over 500 children aged from 4 right up to late teen and 100's of books have now been read and reviewed by them. Many of them even have their own book blogs and help us to spread the word of mouth still further on a book they've enjoyed.
Panel members reviews are loaded onto the site and complement those of our own Lovereading editorial experts. We're even now receiving feedback from visitors to Lovereading4kids that the 'Kids Reader Review Panel' reviews are as valued as those of our own Lovereading book experts! With that in mind we thought it would be very helpful to everyone if we created a category and put all the books that have also been reviewed by some of our Kids Reader Review Panel members, in one easy to find place.
Here are a few testimonials from parents, teachers and importantly direct from some of our 'Kids Reader Review Panel'
The whole class are desperate to get copies of your books and are disappointed if their name doesn't come out of the hat. The more books the better! I've gone from having a class of boys who won't read to a class who get upset if they don't get chosen to read. It's brilliant! Jane Edwards, Little Sutton Primary School, Ellesmere Port (Teacher)
Matilda Greenacre, one of our Reader Reviewers next to all the books she has reviewed for us.
I just wanted to say thanks for the opportunity to do this for your site.
Ed loves reviewing the books and it definitely encourages his reading, both solo and with me (which I love).
Tracey Parker (parent)

Just wanted to say thanks so much for uploading Cara's book review - she had the biggest smile ever when I showed it to her! It will have given her and her family a real boost. Great site too! Jill Rooney (parent)

The book reviewing has been a real treat for us, thank you for a wonderful experience. Tracey Upchurch (parent)

Thank you for sending me the published book of TIMMY FAILURE: MISTAKES WERE MADE. I loved Timmy Failure and have told all my friends about it. I'm glad you liked my review, I was really excited to see a quote inside the book. Charlie Upchurch (age 9)
Sometimes even publishers use the reviews that are written...

"Evie was thrilled to find the Monster and Chips review she wrote for you printed inside the sequel she bought last week"
UKLA Book Awards - 2018

Lovereading4kids is pleased to support and co-sponsor the UKLA Book Awards this year. Run by the UK Literacy Association, what makes these awards so unique is that they are the only awards judged entirely by active classroom teachers, who are able to share the books with their classes and genuinely discover what works with young readers.
The winning book in the 12 to 16+ category is We Come Apart written by Sarah Crossan and Brian Conaghan. Published by Bloomsbury. Judges were impressed by the 'free verse which allowed the characters to come alive' and enabled the 'dialogue to read convincingly'

Joint winner in the 7-11 category is Welcome to Nowhere written by Elizabeth Laird and illustrated by Lucy Eldridge. Published by Macmillan.
Judges were impressed by the way it showed children how very ordinary lives can be affected by extraordinary circumstances 'a tale that needs to be told'.
Joint winner in the 7-11 category is Lesser Spotted Animals written and illustrated by Martin Brown Published by David Fickling Books. Judges celebrated the 'deep learning by stealth' which this 'superb model of an informational text' encouraged.
The winning book for the 3 to 6 category Colin and Lee Carrot and Pea written and illustrated by Morag Hood. Published by Two Hoots. Judges commented 'Very simple, very funny yet with pathos, very cleverly written to develop empathy and show the key values of friendship'.

Chair of The UKLA Selection Panel, Lynda Graham says: "the quality of submissions this year was of a particularly high standard and the panel had no easy task, but we are confident that the teachers and schools involved in the judging will benefit enormously from the impact of these quality texts in their schools"


This year the judges for these unique book awards were teachers from Wales. They read the longlisted books, shared them with pupils and discussed them with their group leaders. Then they had the difficult task of choosing their shortlist of six books in each category.

All the winners, shortlisted and longlisted books are shown in this special category and we have exclusive extracts available right here for many of the titles.
The winners were announced on July 6th at the 2018 UKLA International Conference in Cardiff.
For more information on the UKLA Awards visit www.ukla.org/awards or @UKLA
Click here to view the winners and shortlisted titles for 2017.
Children's Book Award 2017
The Children's Book Award is now in its 37th year and is owned and run by the Federation of Children's Book Groups, a charity set up by Anne Wood. The Awards were founded by author and librarian Pat Thompson to celebrate the books that children themselves were reading. (They were known as the Red House Children's Book Award during the 14 years of The Book People's sponsorship). This years titles were chosen by children from across the country who read and voted for the books at events organised by the FCBG.
It has brought acclaim and strong sales to past winners such as J.K. Rowling, Patrick Ness, Andy Stanton, Malorie Blackman, Anthony Horowitz and Michael Morpurgo, who has won a record three times. The award has often been the first to recognise the future stars of children's fiction and has the ability to turn popular authors into bestsellers.
Any child or young person across the UK can participate and the voting decides the selection of the Category Winners and Overall Winner.
Vote online here - www.fcbg.org.uk/vote-for-the-childrens-book-award.
The deadline for online voting is 12.00 Friday 12th May.
You can download a poster with the ten shortlisted books here.
Julia Miller, Children's Book Award Coordinator says 'Selecting our Top Ten is the start of an exciting countdown towards our Winners for 2017. We congratulate all our Top Ten authors and illustrators and can't wait to find out who is the children's choice this year.'
The winner of the Children's Book Award 2016, which also topped the Books for Younger Readers category, was My Head Teacher is a Vampire Rat by Pamela Butchart and Thomas Flintham.
The 2017 winners will be announced at a glittering awards ceremony which takes place in Central London Saturday 10th June 2017. The overall winner is awarded the Children's Book Award Silver Tree.

For more information visit www.fcbg.org.uk and to see updates, you can follow on twitter @CBACoordinator #FBCGCBA17 or visit the Children's Book Award facebook page.
Debuts of the Month - July
The best from first time authors.
Lovereading's debuts are titles that have struck a real chord with us here by a debut author who we believe has a real future as a children's writer.
We can't guarantee to find authors of this calibre every month but our scouts are out sourcing the best as often as we can.
Little People, Big Dreams
"Empowering books EVERY child should read." Junior Magazine
Discover the lives of outstanding people, from designers and artists to scientists. All of them achieved incredible things, yet each began life as a child with a dream.
Each book is a perfectly potted biography plus each contains extra facts at the back. A quirky and collectible approach to stories about women. The Little People Big Dreams series is the perfect first library for sharing with children aged 5+, showing the true breadth of women's achievement. Each book tells the childhood story of one of the world's female icons in an entertaining, conversational way that works well for even the youngest non-fiction readers, allowing them to identify with the characters in each story.
"Strikingly illustrated, they're superb first biographies for younger readers." The Huffington Post
"A stylish book … a great stepping stone to non-fiction." The Guardian Family Review
Children's Book Awards - Shortlists and Winners
The Book Awards category on Lovereading4kids will help you and your child discover authors currently in contention for and/or winners of the most prestigious awards. By their very presence on this page, you can be sure that each of the books featured here is the 'crème-de-la-crème' of today's children's literature.
_______________
For each of the awards included in this Book Award category, Lovereading4kids will feature the shortlist of books and authors before the individual winner is announced. As with all our Featured Books, you and your child will be able to download and print off free Opening Extracts of each book. In this way, you can choose your own winner and see if the judges agree with you!
And remember, even if the judges don't pick your favourite, all our Children's Book Award books are available to order online at 25% off the RRP.
As Lovereading4kids grows we'll be featuring as many awards as we can manage, including:
Costa Children's Award

Marsh Award in Translation
Klaus Flugge Award

UKLA Award

Children's Book Award
Readers' Choice - Top 10 most popular books
Do you want to know what other people are reading?
Then have a look at the books here - they are the ones whose extracts have been the most viewed in the last 7 days.
Recommended Children's eBooks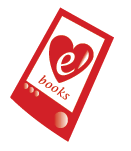 Only on Lovereading and Lovereading4kids will you find ePubs, iBookstore, KOBO and Google eBook formats available.

Please check your own eReader to confirm which format eBook you need to download before you purchase.
At present the e-Pub format downloads offered on Lovereading cannot be read on an iPad / iPhone via the iBooks application.
eBooks have at last come of age and although you have been able to see if an eBook is available on a title by title basis on Lovereading4kids for a while now, we also wanted to create a special section which features our real ebook highlights each month.
To find out what e-formats we have available and the prices etc just click on a book cover. This will take you to the book page, which will show you ALL the formats we have available for that title including ePub, KOBO and books on the iBookstore.

Each format can only be read on specific reading devices.
The ePub format can be read on a lot of ereaders including models made by Sony. (Please note you may have to download additional software / apps to read ePubs on your mobile device). For the ePub and PDF downloads from Lovereading we strongly recommend you use the free software Adobe Digital Editions to read them.
To buy and read Kindle format books you will either need to purchase a Kindle device via the Amazon site - or you can download the free Kindle App for your device.
To read iBookstore format titles you will need to view the web page of the book you want as an iBook on a iPad, iPhone or iPod touch that has the iBook app loaded. The book will then be added automatically to your library.
At present the e-pub downloads offered on Lovereading cannot be read on an iPad / iPhone via the iBooks application.

Children's Audio Books
Books are great for your children to read - but there are times, such as long car journeys, when reading isn't always as easy as it should be. So, more and more publishers are now producing audio CD versions of their books.

Click on any of the links below to listen to podcasts made about audio books on CD.
Podcast 1 Theme: Abridging

Panellists: Kerry Shale & Hugh Fraser, audio actors.

Panellists: Honor Wilson-Fletcher – National Year of Reading, Phil Viner – SmartPass, Ali Muirden – Macmillan / APA

Panellists: Robert Rankin – author, Peter Crawshaw – Lovereading.com, Rebecca Williams – GoSpoken

Panellists: Dirk Maggs, Barry Cryer
Julia Eccleshare's Picks of the Month

Julia Eccleshare has spent her working life to date within children's books as a critic, an editor, an author and a commentator. Apart from her current role with Lovereading4kids as Editor-at-Large and as one of our editorial expert reviewers, she is the children's editor of the Guardian and Head of Policy at the Public Lending Right.
She has co-edited and is the author of a number of books including the Rough Guide to Teenage Literature, the fascinating and insightful Beatrix Potter to Harry Potter: Portraits of Children's Writers, which is a celebration of a century of children's literature, as well as Treasure Islands: the Woman's Hour Guide to Children's Books. She also spent some considerable time as a children's fiction editor in UK publishing.
She has been a selector to the Children's Books of the Year, a guide to the best books published annually, a member of the advisory board of a children's book club and for some while was children's books editor of The Bookseller. In addition, she regularly appears as a judge or Chair of judges on some of the major children's book prizes.
World Book Day - 1 March 2018
WBD director Kirsten Grant: "World Book Day is all about spreading the joy of reading to every young person in the country. We're incredibly proud to be celebrating our 20th anniversary, and what a fantastic time we've had. As ever, our aim is to deliver some of the very best authors and illustrators direct to thousands of children across the country."
World Book Day is a celebration! It's a celebration of authors, illustrators, books and (most importantly) it's a celebration of reading. In fact, it's the biggest celebration of its kind, designated by UNESCO as a worldwide celebration of books and reading, and marked in over 100 countries all over the world.
And you can catch your favourite World Book authors and this year's book show, The Biggest Book Show on Earth, which will run from 26th February to 3rd March. More than 30 authors including Clare Balding, Abi Elphinstone, Tracey Corderoy, Tom Fletcher and Frank Cottrell-Boyce will visit venues in Dublin, Oswestry, Aberystwyth, Doncaster, Brighton and Newcastle. Find out more here!
--------------------------------------------------
Over 15 million World Book Day tokens will be distributed in schools. When you get your token take it to your nearest participating bookshop (find your nearest here!) and swap it for one of these great books!

Here is the full list of all the £1 World Book Day books. Follow the book link to be directed to the World Book Day website for more information about each book. And find out more about the authors & illustrators, & other books they have written, by clicking on their name.
Oi Goat by Kes Gray & Jim Field
Mr Men My Book About Me by Adam Hargreaves
Paddington Turns Detective by Michael Bond
Nadiya's Bake Me a Story by Nadiya Hussain
The Baby Brother From Outer Space! by Pamela Butchart
Terry's Dumb Dot Story by Andy Griffiths & Terry Denton
The Bold's Great Adventure by Julian Clary
The Girl Who Thought She Was a Dog by Clare Balding
Marvel Avengers - The Greatest Heroes
And the O'Brien Press Exclusive Irish World Book Day Book

For the first time, this World Book Day there are 5 special Teen titles too! Each special edition novel is priced at £2.50 each, or £1.50 to those paying with WBD tokens.

An Abundance of Katherines by John Green
Fly by Night by Frances Hardinge
Gangsta Rap by Benjamin Zephaniah
I Have No Secrets by Penny Joelson
Summoner The Novice by Taran Matharu

Or if you'd prefer you can use your token to get £1 off any full priced book instead.

Blue Peter will announce the winner of their Best Story and Best Book with Facts 2018 in a special show on World Book Day. You can see the shortlist & read more about the books here!

Your World Book Day Book Tokens are valid from Monday 26 February–Sunday 25 March 2018.

For more information visit www.WorldBookDay.com or join in the conversation on the World Book Day facebook page and on twitter @WorldBookDayUK
Books for Babies and Toddlers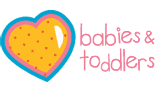 Nothing beats sitting with a baby or toddler on the knee and reading a book together.
The words provide a language of communication long before conversation is possible and the joy in recognising them over many re-readings provides endless shared pleasure while the pictures can be enjoyed first jointly and then by the child alone as they pour over the images they love.
Included in our selection are a range of really sturdy and interactive books suitable books for babies and toddlers for the bedroom, the car, the bath, the buggy and the playroom. Books that even the tiniest baby will enjoy alone and with their parents.
Titles in this section will be refreshed each month with a range of new and older titles that we feel should not to be missed by any baby or toddler.
Click here to read some helpful tips from top childrens' publisher Egmont.
Illustrator of the Month - Sophy Henn

Sophy has a new picture book character, making her debut in February 2017. Welcome Edie!
We asked Sophy where the idea for Edie came from...Sophy said.."Edie just sort of popped into my head, pretty much fully formed. I think she is an amalgamation of lots of little girls, the ones who lead from the front in the playground/at nursery. There are always characters who are VERY busy, organising everyone and helping out whether you want them to or not. I love that spirit and can do attitude, which doesn't often last in such an undiluted form once peer pressure and self-awareness kick in. I wanted to celebrate it and its unfailing positivity."
Sophy Henn's Pom Pom Bear series, Pass It On and Where Bear? have made her a firm favourite picture book author and her festival/ bookshop events are always hugely popular.
Where Bear?, her first book, was shortlisted for the Waterstones Children's Book Prize in 2015. She was also the World Book Day Illustrator for 2015 and 2016. Pass It On won the Junior Design Gold Award 2016.
A Q&A with Sophy Henn
* What are the best and worst things about being an author-illustrator? I love my job and cannot believe how lucky I am! I get to think up characters & stories, then draw them…everyday! I really love the age group that I work with...I have a big cardboard Pom Pom that I take to events now and when the audience filed in a little boy started hopping around pointing at it cheering "Pom Pom, Pom Pom!".
* Name one thing about you which people may be surprised to learn. I love to tap dance!
* Who has been an inspiration to you, personally and professionally? My daughter has been my main inspiration. The fun I had reading to her when she was little and seeing the joy she got from books inspired me to try my hand at writing and illustrating.
* What was the first book you remember? Janet and Allan Ahlberg's Cops And Robbers. I loved all the detail in the illustrations, the little visual gags tucked away in the pictures for you to hunt out. And the main character's scandalous behaviour was very exciting.
You can read the whole Q&A on Sophy Henn's author page.
Sophy Henn lives and works in Sussex, England. She studied Fashion at Central Saint Martins, accidentally had a London-based career as an Art Director in advertising, then completed an MA at University of Brighton in Illustration. Now she writes and illustrates children's books in her studio, with a large cup of tea by her side, and can't quite believe her luck.
Read more at www.penguin.co.uk.


You can find out more about Sophy Henn on her website www.sophyhenn.com.
150 years of Alice

Here's a trailer of the new movie, Alice Through the Looking Glass starring among others, Johnny Depp, Anne Hathaway, Helena Bonham Carter, Michael Sheen, Alan Rickman, Sacha Baron Cohen, Stephen Fry, Barbara Windsor and Matt Lucas.
The story of Alice was first told by Charles Lutwidge Dodgson, a young don at Christ Church in Oxford in 1862, to entertain a group of children on a boat trip. One of these children was Alice Liddell, daughter of the Dean of Christ Church who, entranced by the tale, asked for it to be written down. Charles Dodgson duly did and gave it to Alice Liddell as a Christmas present, complete with his own illustrations.
It was originally entitled Alice's Adventures Under Ground and took him two and a half years to complete. Charles Dodgson had met the publisher, Alexander Macmillan some years previously. Macmillan loved Alice and published the story, with Dodgson choosing to write under the pseudonym, Lewis Carroll.
'You would have to be half mad to dream me up.'
'Macmillan was instrumental in turning Alice into a literary and cultural phenomenon and it is through the artists we commissioned that Alice's iconic look – her blue dress, blonde hair and "Alice band"– was established in the public mind. We are delighted to be able to put the heart back into the "The Macmillan Alice" for 2015 and beyond.' Anthony Forbes Watson, Managing Director, Pan Macmillan
Lewis Carroll went on to write a sequel, Alice Through the Looking Glass, which contains the poems 'The Walrus and The Carpenter' and the nonsense poem 'Jabberwocky', which are now as famous as the Alice stories themselves.
'If I had a world of my own, everything would be nonsense.'
The story of Alice was originally brought to life by Sir John Tenniel, first as black-and-white plates and then with coloured versions of these original drawings.
When his eyesight began to fail, Tenniel gave approval to Macmillan in 1911 to ask Harry G. Theaker to complete sixteen new colour plates, and it is Theaker's colourings that established the iconic image of Alice that we know today, with her bright blonde hair, her blue dress and her Alice band (which first appeared in the illustrations in Through the Looking-Glass and What Alice Found There).

Macmillan owns the copyright in many of these colour illustrations and it is a Tenniel/Theaker image that is presented on the new 'Macmillan Alice 150 Years' anniversary logo.
Chris Riddell, Children's Laureate : "Before I knew a thing about him, John Tenniel was a hero of mine, or rather, I should say, his white rabbit was. As a child I copied Tenniel's illustrations from Alice's Adventures in Wonderland obsessively, particularly his drawing of the White Rabbit in waistcoat and frock coat, umbrella tucked under one arm and a pocket watch in paw, a look of suppressed panic in his eye. I loved analysing the shading, intricate lines of cross-hatching, the folds of the sleeve, the tilt of the head, that wide-eyed rabbit stare. Tenniel was one of the reasons I became an illustrator."
The 150th Anniversary of Alice's Adventures in Wonderland in 2015 saw the publication of numerous editions and abridged versions of Alice titles - you can find our favourite titles here in this special section.
Featured Books for 3+ readers

A message from Anthony Browne, one of the UK's most brilliant and respected Picture Book Illustrators, who was Children's Laureate 2009-11:
"Picture books are special – they're not like anything else. Sometimes I hear parents encouraging their children to read what they call proper books, books without pictures, at an earlier and earlier age. This makes me sad, as picture books are perfect for sharing, and not just with the youngest children. As a father, I understand the importance of the bond that develops through reading picture books with your child. We have in Britain some of the best picture book makers in the world, and I want to see their books appreciated for what they are – works of art." Picture books, he said, are "perfect for any age".
The books in this genre will have more story than those books featured in the Baby and Toddler genre but still with lots of stunning imagery to share with your child and for them to enjoy alone.
As children begin to communicate more readily and are a little more dextrous then you'll find they want to occupy their mind with books that are a little more challenging, perhaps even with more pages and more of a storyline.
The picture books in this section with a greater range of text to accompany some absolutely stunning imagery provide a terrific next stage.
Titles in this section will be refreshed each month with a range of new and older titles that we feel should not to be missed by any young child.
Click here to read some helpful tips from top childrens' publisher Egmont.
Summer Reading

When they've been reading all year at school, it's not surprising kids want to run around frantically outside and have some fun when summer finally arrives. But the long holidays are also an ideal time to build on good reading habits, and foster a real life-long love of books away from the classroom...
Our summer reading selection this year has been "such fun to put together," says one of our Lovereading4kids 'expert voices' Julia Eccleshare. We're sure children of all ages will have a great deal of fun reading every one of them. Some are from well-known and well-loved children's authors, others are from exciting new authors. They are all fantastic reads.
For those excited about The World Cup 2018 we have a special section full of football focused books, both fiction and factual for readers of all ages.
We also have a large selection of books for reluctant readers, dyslexia friendly books and books we think are Great for Boys.
If your kids aren't so keen on fiction check out our Fascinating Facts section, packed full of interesting reads. 360 Degrees presents non-fiction in wonderfully imaginative ways and our 30 Seconds category has lively factual books which will be perfect for keeping the kids interested on long journeys.
A classic makes a great summer read - we have spruced up our Children's Classics section and our Essential Reads too. And throughout the year there are special events to celebrate the centenary of Women's Suffrage so have a look at our selection for books both fiction and non-fiction.

If you're looking for something for babies and toddlers, take a look at the wonderful Picture Book Party from Walker or our First Concepts special category. Out and About is filled with clever ideas for activities over the holiday..and if you want a prize winner try our UKLA Book Awards 2018 section.
There's something to appeal to all!
There are eBook formats available for most of the books in our Summer Reading selection, but each month further eBooks can be found here.
Action. Adrenaline. Adventure. Alex Rider!
Since Stormbreaker was published in 2000 Anthony Horowitz's Alex Rider has become a literary sensation.

Clever, resourceful and never one to give up on his exploits, the schoolboy turned superspy who is forcibly recruited into MI6 has found himself in many far flung places in the world and even in space armed only with his own special set of secret gadgets.
We asked our reader review panel to read all 10 books in the Alex Rider series and report back... here is a taster of what they thought... And excitingly each new Alex Rider book has a quote from one of our Kids Reader Reviewers on the inside back cover!

'This is a brilliant book that I couldn't put down. It's the perfect book for children who like mystery or adventure books. It is very gripping' Chloe Pickering age 10
'James Bond' fans will love this nail biting series very much. I always anticipate the part which introduces gadgets, it is as thrilling as opening your Christmas presents! A must try series, definitely.'Mukunth Kowsik age 13
'Boom! Bang! Wallop! It's full of action, fights, and the most ridiculous, but equally brilliant plot ever!' Jake Fletcher age 14

'Stormbreaker' was a great start to the series and kept me gripped from beginning to end.' Rachel Galbraith age 10
The story of Alex Rider, reluctant teen spy in the order of his missions:
1. Stormbreaker
2. Point Blanc
3. Skeleton Key
4. Eagle Strike
5. Scorpia
6. Ark Angel
7. Snakehead
8. Crocodile Tears
9. Scorpia Rising
and Russian Roulette - The Alex Rider Prequel
Anthony brought his internationally bestselling Alex Rider sequence to a close in 2011 but had unfinished business with the world of Alex Rider and with one character in particular – Yassen Gregorovich, the assassin dispatched to execute Alex in the very first adventure, Stormbreaker. This highly anticipated prequel, Russian Roulette charts the journey of a young assassin.

The Alex Rider series has sold over 13 million copies in English and is published in over 28 languages.
For more news and chat visit the Alex Rider facebook page and find out more about the series and special Alex Rider events at www.alexrider.com
Author of the Month - Frances Hardinge

'Everyone should read Frances Hardinge. Everyone. Right now.' Patrick Ness
Frances Hardinge has written seven novels and impressively every one has won, or been shortlisted for, a major book award. Here's a sample of her success!
1. Fly by Night 2006 - won the 2006 Branford Boase Award, a prize for the most Outstanding Debut Novel and was also shortlisted for the Guardian Children's Fiction prize.
2. Verdigris Deep/Well Witched - published in 2007, won School Library Journal's Best Children Books of 2008
3. Gullstruck Island 2009 - It reached the finals of the Young Adult Category for the Los Angeles Times Book Award
4. Twilight Robbery 2011 - the sequel to Fly by Night, was shortlisted for the Guardian Children's Fiction Prize, was longlisted for the CILIP Carnegie Medal.
5. A Face Like Glass 2012 - longlisted for the Carnegie Medal and voted one of the Top 100 Best Ever UKYA Novels.
6. Cuckoo Song 2014 - won the prestigious Robert Holdstock Award for Best Novel at the British Fantasy Awards 2015 and shortlisted for the Carnegie Medal.
7. The Lie Tree 2015 Costa Book of the Year 2015 and the shortlisted for the 2016 Carnegie Medal.
Frances has also had short stories published in two collections; Under My Hat: Tales from the Cauldron and Twisted Winter.
Frances Hardinge spent her childhood in a huge old house that inspired her to write strange stories from an early age. She read English at Oxford University, then got a job at a software company. However, by this time a persistent friend had finally managed to bully Frances into sending a few chapters of Fly By Night, her first children's novel, to a publisher. Macmillan made her an immediate offer. The book went on to publish to huge critical acclaim and win the Branford Boase First Novel Award.
Find out more at www.franceshardinge.com
Follow Frances on twitter @FrancesHardinge

Toddler Bedtime with Campbell Books

Introducing books early to young children is an enormous help in starting to learn how to read. Reading aloud while looking at a book makes the connection between the sounds of language and the written marks on the page, which is the start of the learning to read process. Also, babies and toddlers come to realise that there is a world inside the book to which they can return, and experience the same pleasure over and over again. And of course it can start a habit which will last a lifetime!
Sharing and talking about books with babies and toddlers is an important step in their journey to becoming life-long readers. There is no better place to start on this journey than with Campbell Books.
Campbell is a specialist maker of books for babies and toddlers that parents, grandparents and friends can buy with confidence, knowing that children will love and want to read them again and again.
We believe that good books always start with the child. Our books have a child-centred sense of fun and are softly educational – they connect to a child's world and the bustle and warmth of family life.
Innovative and contemporary, Campbell publishes an array of hard-wearing formats that are designed to be as much at home in the toy-box as they are on the bookshelf.
By 6 months your baby's co-ordination is developing and he is really starting to explore the world. These books focus on touching and feeling and looking at things firmly connected with daily life. Soon your baby will be ready to really join in with the reading experience, turning the pages, lifting the flaps, guessing and more.

Playtime Stories and Bedtime Stories illustrated by Luana Rinaldo. There's so much to do and see, finger trails to follow the story across the page and there are lots of flaps to lift. Each book contains five short stories with gently rhyming texts. In smaller print are comments, scraps of nursery rhymes, questions and more. Remember you don't need to do everything with a book, start with just the stories and soon your child will be asking you questions about it.

• You can share a book anywhere and at any time of the day
• Be comfortable, curl up on a sofa, in a chair, on a large cushion, or maybe in the garden
• Sometimes five minutes is enough, never push it if your baby is not in the mood
• Point to the pictures to show how they connect with the words
• Let your child help to turn the page as soon as they try
• Go back and forth between the pages if this is what baby wants


Read more here!
For more information on Campbell books visit: www.campbell-books.co.uk


Pippi Longstocking 70th Anniversary

To mark this anniversary Oxford University Press is re-issuing 4 classic Pippi stories translated from the original Swedish stories of Astrid Lindgren and with lively illustrations by Tony Ross; these stories are perfect for newly independent readers.
Each year Astrid is remembered through a global award named after her and for 2015 the winner is an innovative reading and storytelling program based in South Africa. This year Lovereading4kids' very own editorial expert, Julia Eccleshare attended; read Julia's article about Astrid Lindgren Memorial Prize.
Why not hold your own Pippi Longstocking party? There's a fantastic party kit to download here with ideas for making party bunting, fancy dress and games to play!
Five facts about Pippi Longstocking!
Pippi's father is a swashbuckling pirate captain!
Pippi has superhuman strength - she can pick up her horse with one hand!

Pippi lives by herself in Villekula Cottage.
Pippi loves to tell tales...sometimes they are are rather exaggerated...

Pippi LOVES her freckles!
Astrid Lindgren (1907-2002) originally wrote Pippi Longstocking for her daughter Karin to cheer her when she was confined to bed with pnuemonia. Astrid collected these bedtime tales together into the first Pippi Longstocking book and it went on to win her the Raben & Sjogren's Best Children's Book Prize. Astrid published over 100 novels and is still the most popular children's author in Sweden with her books translated into over seventy languages and selling over 145 million copies world-wide. The books have also been adapted into numerous films and tv shows.
Astrid Lindgren said she wrote for children "to teach them how to be more human and understanding of people."
Pippi fans will love this activity pack with colouring in, a Pippi quiz and puzzles - and guidance on how to help children get the most out of the Pippi books.
Publisher of the Month - Old Barn Books
In spite of its name, Old Barn is a new, independent publisher of illustrated books for children, as well as gift books (if you happened to be looking for 'gifts' for any reason in the near future!) for adults. Mixing new and established artists, an experienced passionate team of publishing gurus have collected a wonderful collection of beautifully illustrated stories. Have a look at the books in this special category and share in the wonder of Old Barn's new favourites!
The artwork in these books is exquisite. The Mad Hatters Tea party, from Alice's Adventures in Wonderland illustrated by Alison Jay.
The fine, soft illustrations of this wordless picture book, Dog On a Train by Kate Prendergast.
Leslie Sadleir's beautiful illustrations of the wild Hare.
Find out more at www.oldbarnbooks.com
And follow on twitter @oldbarnbooks
Featured Books for 5+ readers
Learning to read provides the best opportunity for children to take off privately into worlds of their own.
Picture books and easy readers allow children to go solo while being read to gives a background of richer stories to further stimulate the imagination.
Click here to read some helpful tips from top childrens' publisher Egmont.
Books vs Films

Feed your kids' imagination by giving them the books behind the films.
Films are a wonderful way of piquing children's interest in stories, but sometimes it's good for them to read the book before they see the movie.
When you read you can imagine how landscapes, characters and adventures look - it's brilliant creative brain training.
In this category you'll find information about exciting upcoming films and the original books they're based on, which are often even better!
Featured Books for 7+ readers

Getting lost in a book is one of the great delights of childhood.
All children aspire to read chapter books in order to experience the full range of characters and situations. But some help is also appreciated hence the particular role of novels with pictures.
Click here to read some helpful tips from top childrens' publisher Egmont.
You could also check out our latest highlights such as our 'prizewinners' section where we can help you and your child discover authors currently in contention for and/or winners of the most prestigious awards. Or some wonderful graphic novel adaptations of literary classics from 'Classical Comics' and finally, a brilliant range of titles that are sure to get even the most reluctant reader wanting to read more. Just take a look at 'Ology World'.
Featured Books for 9+ readers

Fact and fiction make equally good choices as part of a growing reading repertoire.
Whether it's taking off on a high fantasy where new worlds open up endless possibilities or giving serious consideration of important ecological issues in a light hearted perspective, reading at this stage grows opinions and ideas.
Click here to read some helpful tips from top childrens' publisher Egmont.
You could also check out our latest highlights such as 'new voices', which showcases some of the brightest new talent from Walker Books, or our 'prizewinners' section where we can help you and your child discover authors currently in contention for and/or winners of the most prestigious awards.
CBBC Blue Peter Book Awards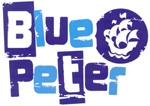 Blue Peter editor, Ewan Vinnicombe said: "It's been another fantastic selection of titles for the Blue Peter Book Awards 2018. It was great to see the enthusiasm the children had for voting in our awards… Judith Kerr's gold badge is very well deserved with her books as popular now with our audience as ever."
Wizards, warriors, wabbits, weird worlds, long forgotten leper colonies and creepy things that go bump in the night take the top spots in the 2018 Blue Peter Book Awards shortlisted titles, fighting for a chance to win one of two prestigious awards: Best Story and Best Book with Facts.
The Blue Peter Book Awards 2018
The Shortlisted Titles are

For Best Story....
The Island at the End of Everything by Kiran Millwood-Hargrave
Wed Wabbit by Lissa Evans
The Wizards of Once by Cressida Cowell
And for Best Book with Facts....
Beyond the Sky: You and the Universe by Dara O'Briain
Real-Life Mysteries Can You Explain the Unexplained? by Susan Martineau
Corpse Talk - Ground-Breaking Scientists by Adam Murphy & Lisa Murphy
The six shortlisted titles were chosen by the judges, which this year were:
Ewan Vinnicombe - Editor, Blue Peter (non-voting chair)
Laura Dockrill - Poet and Darcy Burdock author
Greg James & Chris Smith - Drivetime DJs and Kid Normal authors
Amy McKay - School Librarian of the Year 2016
Blue Peter Book Awards judge Greg James said: "Chris and I love Blue Peter SO much so to be asked to judge their Book Award was a total dream. It was brilliant to lock ourselves away and get lost in the entries. It was an incredibly tough choice but we are confident we've chosen books that will inspire a new generation of young readers."
The books were judged by more than 400 young Blue Peter viewers drawn from 12 schools across the UK, who decided the winners of the Blue Peter Book of the Year 2018 in each of the two categories: Best Story and Best Book with Facts.
Jo Law, literacy coordinator at Church Vale School, which took part in the judging, said: "It has been a challenge and a task that the children and I have taken very seriously. They have embraced every part of the job as judges and have enjoyed reading the books as part of a team during a weekly book club, they have been buzzing with conversation. Their reading stamina has improved greatly and their commitment and enthusiasm towards reading has been amazing, we are very proud of them all."

To be eligible authors and illustrators must either be British nationals or residents at the time of entering. Books must be first published in the UK between 1 November 2016 and 31 October 2017.
The winning books were announced on World Book Day on Blue Peter on Thursday 1 March 2018, with the winning authors and illustrators also appearing on the special awards episode of the show.
You can keep up to date with the Awards @Booktrust and at www.booktrust.org.uk/blue-peter-book-awards
Featured Books for 11+ readers
The reading world now lies wide open.
Individual choices of genre become more significant as readers become more discriminating. Readers develop their critical faculties as they weave their way towards the kind of readers they are growing into.
You could also check out our latest highlights such as 'new voices', which showcases some of the brightest new talent from Walker Books, or our 'prizewinners' section where we can help you and your child discover authors currently in contention for and/or winners of the most prestigious awards.
Classics
A message from Julia Eccleshare:

'Each of the carefully selected titles has earned its place on each publisher's list because it has inspired previous generations to become passionate readers. The stories have already been passed down from one generation to another and been the starting point for many other stories. All these classics selected by Lovereading4kids are the perfect way of reading the old and the new - and loving both. More titles will be added over time so you can come back again and again and indulge yourself and your children in whichever format suits you best at the time.'
The Originals:
The Originals are the pioneers of fiction for young adults. From political awakening, war and unrequited love to addiction, teenage pregnancy and nuclear holocaust, The Originals confront big issues and articulate difficult truths.
Collins Modern Classics: A selection of magical and extraordinary stories, aimed at 7-11 year olds, with favourites such as Mary Poppins and The Sword in the Stone.
Macmillan Classics:

The Macmillan Classics are beautifully produced hardback editions of some of the best-loved stories from the past. Each has a introduction by another author who, in their turn, have been influenced by the great writers of these books.
Adventures in Imagination with Puffin Classics:

A Puffin Book will stay with you forever. Maybe you'll read it again and again, or perhaps years from now you'll suddenly remember the moment it made you laugh or cry or simply see things differently. Adventurers big and small, rebels out to change their world, even a mouse with a dream and a spider who can spell - these are the characters who make stories that last a lifetime.
Frances Lincoln The Classics:

The Frances Lincoln Classic range, all in hardback format, are each exquisitely illustrated by notable artists including Jane Ray and Emma Chichester Clark.
Faber Classics:
Faber and Faber are one of the last great independent publishing houses in London. This is a new collection of Faber Classics, beautifully presented and illustrated by some of our best loved, award winning illustrators. Perfect to complete any child's bookshelf.
Usborne Illustrated Originals:
This series of classic books from Usborne Publishing are all fully illustrated padded hardbacks, with a ribbon marker, perfect gifts for any special occasion. Usborne is the biggest and most successful independent children's book publisher in the UK.
Featured Books for 13+ readers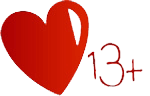 There comes a point in a young life when the time is right to move on from the books and children's authors they enjoyed as a child to reading books and authors that offer greater challenges as they grow up into adulthood. The books in this 13+ category are exactly that. They bridge that gap to introduce you and your teenager to authors who write for that early teen reader but also adult authors who also write for a teenage / young adult audience.
You could also check out our latest highlights such as the 'prizewinners' section where we can help you to discover authors currently in contention for and/or winners of the most prestigious awards, such as the Teenage Book Prize that we feel your teenagers will love.
And finally, if your teens prefer to choose their own books then our special teen category on our sister site Lovereading called 'new gen' is the perfect place for them to start.

Click here to read some helpful tips from top children's publisher Egmont.
Books that go Bump in the Night!
The term Halloween, and its older spelling Hallowe'en, is shortened from All-hallow-even, as it is the evening before "All Hallows' Day" (also known as "All Saints' Day"). Halloween was also sometimes called All Saints' Eve.
The holiday was a day of religious festivities in various northern European pagan traditions, until it was appropriated by Christian missionaries and given a Christian interpretation.
So to celebrate general spookiness and horror we have a selection of books that will hopefully fright and delight in equal measure children of all ages as well as grown-ups who have never quite grown up or don't like to think they have!
Bedtime Stories for Children

Bedtime is a special time and we all have our favourite books that we love to read over and over....but sometimes we need new recommendations, and that is where we come in!

All bedtime routines are different. Some have a bath, others a warm drink but the best routines end with a cuddle and a good book.
Featured Books for Young Adults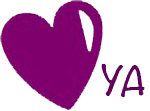 The teenage years are such a vibrant and vivid time in your life. Adventure, friendships, self-discovery are all there in spades, but there's frustration too, impatience and a strong desire to be understood.
This section of fantastic books for teens and young adult readers is filled with stories that reflect all of these feelings in settings that will give flight to your imagination. Be inspired by tales of self-discovery, run the rocky road of first romance, battle big issues in mysterious worlds, beat the bleak future of dystopian regimes, or laugh out loud at the ridiculousness of it all. There's something here for all tastes and moods from half-god heroes to horseback holidays and literally everything in between.
You can download a free Opening Extract of each book, usually about the first chapter. Read it on your screen, or print it off and enjoy anywhere. We give you enough of a book to see whether it's your sort of thing.
Branford Boase Children's Debut Prize
"A beautifully crafted story."
On winning the prize Mitch Johnson said; "For some readers, Kick may be a book of firsts: the first time they encounter a novel set in Indonesia; or mingle with a cast of characters whose daily wage is almost impossible to believe; or are offered a glimpse into the murky world of how things are made. But there will also be a lot that is recognizable, and by focusing on our inherent similarities, rather than the circumstantial differences that separate us, I hope we can start to dismantle the barriers that have been built between those who produce and those who consume. Now more than ever, I believe children need characters like Budi who are filled with goodness and dreams and the desire for a better world. Characters who are incorruptible despite the precedents – despite everything – and who will keep kicking no matter what."
Sharon Cohen and her editor Sarah Lambert were Highly Commended by the judges for The Starman and Me.
Chair of the Judges, Julia Eccleshare said: "Kick is an adventure story that connects UK readers with a boy living a completely different and tough life halfway across the world; it is a book full of humour and heart. At a time when many children's books seem to be looking inward, Mitch Johnson has written a book about a global issue, encouraging children to think about the way the world works, and even how they could effect change. But each of the seven books on our shortlist would be worthy winners of the award and are proof of the talent of children's writers and editors in 2018."
Winning editors Rebecca Hill and Becky Walker said: "Every year it's fantastic to discover the range of new talent on the Branford Boase shortlist, and we are hugely proud to see Mitch's writing rewarded so early in his career. Working with Mitch we have discovered a true craftsman: someone who makes every single sentence matter and creates characters that you take into your heart and soul. We know this is the start of a long and glittering career for Mitch, and are thrilled to have played a part in bringing this book to readers everywhere."
Now in its 19th year the Branford Boase Award is recognised as one of the most important awards in children's books with an impressive record in identifying authors with special talent at the start of their careers.
Uniquely, it also honours the editor of the winning title and highlights the importance of the editor in nurturing new talent.

This year the judges are Urmi Merchant of children's bookshop Pickled Pepper Books; Helen Swinyard, librarian at Heartlands High School and founder of the Haringey Children's Book Award; reviewer Philip Womack; and M.G. (Maya) Leonard, author of Beetle Boy, winner of the 2017 Branford Boase Award. The panel is chaired by Julia Eccleshare, children's director of the Hay Festival and Lovereading expert reviewer.
The Branford Boase Award was set up in memory of the outstanding and prize-winning author Henrietta Branford and Wendy Boase, editorial director and one of the founders of Walker Books. They worked together on a number of Henrietta's novels, a partnership they greatly enjoyed.
Henrietta Branford was a gifted novelist for young people. During her short career she won the Smarties Prize in 1994 for Dimanche Diller (Harper Collins) and the Guardian Fiction Prize in 1998 for Fire, Bed and Bone (Walker Books); she was twice shortlisted for the Guardian Fiction Prize, in 1994 and 1997. Her progress and development as a writer was watched with interest by publishers, critics and fellow writers alike.
Wendy Boase, Editorial Director of Walker Books, and one of its founders, was a passionate children's book editor wholly committed to developing new writers and nursing them through their early writing careers. She is credited with bringing on many new talents. She and Henrietta worked together on a number of her books, a partnership that was warmly appreciated by Henrietta.
Both Henrietta and Wendy died of cancer in early 1999. The Branford Boase Award wishes to celebrate and encourage, in their names and in their memories, the crucial early development of new writing talent.
Running alongside the Branford Boase Award, the Henrietta Branford Writing Competition encourages writing talent in under 18s.
The shortlist for the Branford Boase was published on the 2 May and the winner was announced in July 2018 at a ceremony in London, winning a cheque for £1,000 and both author and editor received a unique, hand-crafted silver-inlaid box.
For a full list of the Longlisted titles click here.
For more information on the Branford Boase Award visit www.branfordboaseaward.org.uk.
Great Books for Boys

LOOK NO FURTHER FOR GUIDANCE ON THE BEST BOOKS FOR BOYS
There's no shortage of research that suggests that boys don't read as much as girls and read in different ways. Add this to our email requests for recommendations from members and browsers for a place to find 'Great for Boys', it is very much needed.
So, right here on Lovereading4kids our aim is to redress that balance.
We've created a special category of books, broken down by age range, which our experts think will appeal particularly to boys.
It might be purely because there's plenty of exciting action and fast-moving plots in the story and that the book will grab the reader's attention before they've even finished the first page...or perhaps the characters in the story are mostly boys.
Some are sporty, with a good selection of stories about rugby and football, some have added facts and many are well illustrated.
Please don't think however, that we're excluding girls from having an interest in these books. We know there are plenty of girls who also enjoy books that are more aimed at boys.
We hope parents will find it a useful resource. As always you can download free Opening Extracts of each book and buy with a 25% discount, and do come back often as we will update the list regularly.
Finally, if you as a parent would like more guidance on getting boys to read more then why not take a look at our top tips to get your child reading.
Children's Book 'Must Reads'
New is not necessarily better
At Lovereading4kids we are constantly asked to recommend great books for children and so far we have focused on mainly new books.
However there are some books that we think will grow old gracefully and will affect a new generation as powerfully as the generation before. Simply Essential reading.
Just click on the age range you are interested above the books.
To create this list Lovereading4kids has worked closely with Julia Eccleshare to create a list of 'essential reads in childhood' – those titles which we think should be read as part of growing up.
So now, in addition to being guided on the best of the new children's titles, we're delighted to be able to guide you through those titles we feel have a timeless quality about them and should appear in every child's life at some point.
To view a range of classic literature from Alice (Alice in Wonderland) to Zeus (Tales of the Greek Heroes), then click here.
Art and Artists
With the holidays looming on the horizon, why not plan some time for some art and some artists and perhaps include a trip to a local art gallery? It's a great way to fire their imagination for painting and drawing. To help them get the most out of it we have range of practical books suitable for a variety of ages, and other lovely books that will 'help the whole family get into art' …
Don't miss the superb How to Draw and How to Draw and Colour series from Book House covering a range of subjects from Steampunk to London to Horses...all with easy to follow step-by-step guides, tips and techniques - great for your novice artist but plenty to help and inspire your more experienced artist too!
CILIP Carnegie & Greenaway Children's Book Awards
Carnegie Winner, Geraldine McCaughrean said "When I won the Carnegie 30 years ago, it felt like a licence to go on writing – to call myself an author. I am almost ashamed of how much I wanted to win again – just to prove to myself that it wasn't a fluke!"
Sydney Smith, winner of the Kate Greenaway Medal said: "Although this story is specific to a place and a time, the context of childhood is universal. There is something so beautiful about the universality of the complicated richness of youth. It is a dream come true to see my work, crafted from my heart, for family and my home to be honoured by the highest of praises. There is no better feeling than to be recognized for something that was created with sincerity and joy. I regard this honour as a challenge to continue to work with such tools."


Jake Hope, Chair of the CILIP Carnegie and Kate Greenaway Medals judging panel for 2018, said: "2018 has been an exceptional year for the CILIP Carnegie and Kate Greenaway medals. A record number of nominations were received leading to incredibly strong shortlists. This has presented a real challenge for the judges as any of the books would have guaranteed a solid winner. As librarians, we promote education and knowledge for all, and we heartily endorse Geraldine's call for intellectual freedom through stories with rich language and complex themes which equip all children with the tools to understand - and, in some cases, change - the world around them. Her book, Where the World Ends, is outstanding and a hugely deserving winner of the Carnegie Medal. Each of the characters caught on Warrior's Stac has their own tale and the tension built through the predicament they find themselves ensnared in - quite literally caught on a precipice - is palpable. Like a diamond, this is a story with an impressive array of sides and surfaces, each reflecting and refracting experience and understanding in ways that judges feel will stay with readers for a lifetime. Sydney Smith's Town Is by the Sea skillfully balances an intimate story of a child's world of play and wonder alongside a bigger story of a whole community and culture built around mining. Its illustrations are impressive and expansive in scope and beautifully evoke both time and place. Both winners are expertly crafted and hold interest and appeal for a range of readers of all tastes and ages."

Themes of empowering children to stand up for their beliefs and encouraging them to shape the world around them are celebrated in both the Amnesty CILIP Honour commendations. From the CILIP Carnegie Medal shortlist, the Honour went to American debut author Angie Thomas for The Hate U Give (Walker Books). Inspired by the Black Lives Matter movement, it tells the story of 16-year-old Starr following the fatal shooting of a best friend by a white police officer. The Amnesty CILIP Honour from the Kate Greenaway Medal shortlist went to British artist and former Medal winner (Black Dog, 2013) Levi Pinfold for his black and white illustrations in The Song from Somewhere Else by A.F. Harrold (Bloomsbury). One of his first commissions to illustrate a novel, the book explores friendship, betrayal, acceptance and doing what's right. The Amnesty CILIP Honour is selected by a separate team of judges, which this year included Jordan Stephens, writer, performer and one half of hip-hop duo Rizzle Kicks, who presented the commendations.
The CILIP Carnegie & Kate Greenaway Children's Book Awards are arguably the world's most prestigious literary prizes for children's books and the titles on the shortlists are contenders for the highest accolades in children's literature, with previous winners including legendary talents such as Arthur Ransome, C.S Lewis and Mary Norton for the CILIP Carnegie Medal and illustrators Quentin Blake, Shirley Hughes and Raymond Briggs for the CILIP Kate Greenaway Medal.

Read a personal reflection of 80 Years of the CILIP Carnegie Medal by Julia Eccleshare, Editorial Expert at Lovereading4kids.
The winners for both the CILIP Carnegie Medal and the CILIP Kate Greenaway Medal were announced on 19 June and each received £500 worth of books to donate to their local library.
To view the full list of previous winners of the Carnegie Medal and the Kate Greenaway Medal click here and we have a selection of our favourite past winners, just click on the Previous Winners tab.
In 2017, the special 80th anniversary year, the winner of the CILIP Kate Greenaway Medal was There is a Tribe of Kids written and illustrated by Lane Smith. The 2017 CILIP Carnegie Medal went to Salt to the Sea by Ruta Sepetys.
The CILIP Carnegie Medal is awarded by children's librarians for an outstanding book for children and young people. The CILIP Kate Greenaway Medal is awarded by children's librarians for an outstanding book in terms of illustration for children and young people.
The CILIP Carnegie Medal:
It was established by The Library Association in 1936, in memory of the great Scottish-born philanthropist, Andrew Carnegie (1835-1919). Carnegie was a self-made industrialist who made his fortune in steel in the USA. His experience of using a library as a child led him to resolve that "if ever wealth came to me that it should be used to establish free libraries."
It was first awarded to Arthur Ransome for Pigeon Post. The medal is now awarded by CILIP: the Chartered Institute of Library and Information Professionals. The winner receives a golden medal and £500 worth of books to donate to a library of their choice.

The CILIP Kate Greenaway Medal was established by The Library Association in 1955 and it is named after the popular nineteenth century artist known for her fine children's illustrations and designs.
It was first awarded to Edward Ardizzone for Tim All Alone. The winner receives a golden medal and £500 worth of books to donate to a library of their choice.
To find out more visit www.carnegiegreenaway.org.uk
And keep up with news about the Carnegie Greenaway Medals @CILIPCKG


Father's Day, 17 June 2018
Apparently, the national figure for families who remember Mother's Day but fail to register Father's Day is quite high!
At Lovereading4kids we want to change all that and have pulled together a number of special titles celebrating Dads.
They're also great to read with Dad...
So have a look at our selection, with free extracts to whet your appetite, and let Dads know what they mean to you.
Super-readable Dyslexia-friendly Books
THE BEST IN
SUPER READABLE
DYSLEXIA FRIENDLY BOOKS
Helping parents and their children crack the reading code with great stories that are short and with absolutely no boring bits! ___________________________________
"Thank you so much for providing such a fantastic website - it has been a great help and a wonderful inspiration."
Emily Fisher, Parent ___________________________________
About the Little Gems series: The Little Gems are in a gorgeous chunky format, with high-spec production including coloured endpapers and jacketed flaps with activities. Additional features include high quality cream paper, Barrington Stoke font and illustrations on every page. They are perfect for children aged 5-8's with a reading age of 6+, and are great next step for all newly independent readers. These quality stories are also well suited to children aged 7-10, reading below this level, and to dyslexic or reluctant readers.
**See our special Little Gems category for a full range of the titles available.
Click here to download a free guide from Barrington Stoke to help you help your child to love reading.
The term dyslexia literally means 'difficulty with words'. In reality, it covers a whole spectrum of problems, not just with reading, writing and spelling, but also with comprehension, memory and organisational skills. With some 10% of people in the UK with dyslexia, here at lovereading we feel the time has come to provide some guidance on dyslexia-friendly books for children and teenagers alongside the leading publisher Barrington Stoke of dyslexia-friendly books and the charity Dyslexia Action.
_______________________________
Dyslexic individuals function rather differently from the norm and they need alternative teaching methods and materials if they are to crack the code. It may take longer than their classmates but most of them get there in the end. These emergent readers will finally crack the code, often aged 9 or 10, but often they are not ready to tackle the longer more challenging books their contemporaries enjoy. They need much shorter books, but still by first class authors, with inspiring content, real characters and a gripping plot.
It used to be thought that boys were three times more likely to be dyslexic than girls but evidence now shows that this is not the case. Both sexes are affected. However, studies by Dyslexia Action show that three times as many boys as girls received additional teaching because of their dyslexia. One theory is that boys are more disruptive when they are trying to deal with dyslexia so they are more likely to be noticed by teachers and given the right help. Girls have been shown to be better at developing coping mechanisms so their symptoms may go unnoticed for years before they receive the proper specialist tuition.
15 years ago, Patience Thomson had a chance to be involved in founding Barrington Stoke, to produce quality books for dyslexic readers. Their unique approach would be that dyslexic children and teenagers would be asked to act as consultant editors.
Patience Thomson says, "The quality of the story was very important to Barrington Stoke but so too was the presentation. These consultant editors chose the font, (our own special one), the size of print, (point 14), the off white paper, (kinder on the eyes), and the extra spacing between letters, words and paragraphs that made the text "settle" – their description not mine. They insisted there should be no right hand justification as this meant they did not lose their place. The consultants marked up words they could not read and ones they could not understand. They had an active and positive role when the company founded and still do today and as a consequence dyslexics can not only learn to read 'real books', but to enjoy them too."
_______________________________
About Barrington Stoke:
Award-winning Barrington Stoke publish accessible, enjoyable and unpatronising short books for children who are dyslexic, struggling to read, or simply reluctant to sit down with a book. Each book is read before publication by struggling readers of the right age, to ensure the final book is both accessible and a terrific read. In 2007 the company was named IPG Children's Publisher of the Year.
Did you know:

that careful spacing between letters and lines can help new and struggling readers?

that many young readers, parents and carers feel more confident about opening a book if it has clear, manageable chapters to give natural 'rest' breaks?

Barrington Stoke books help emergent, reluctant and dyslexic readers unlock the love of reading. Our books are crammed with ingenious design and editorial tricks to ensure an accessible read. Best of all, books are brilliant stories by the best authors in the business, and so also offer a great quick read for more confident kids.
Testimonials on Barrington Stoke Dyslexia-Friendly titles:

"....my daughter Lucy who is ten and has never been able to complete a book on her own, immediately picked up Living with Vampires and read it from cover to cover without any problems, It was her New Years resolution to read a book on her own and you made it possible for her to do that. I am eternally grateful" Parent.


"Barrington Stoke's books are ideal for young people with dyslexia because they look good, like 'real' books, neither babyish nor a colour-stickered graded reader. The visual aspects have been considered with font size and type and background colour, and the illustrations are complementary rather than too intrusive and are appropriately placed in the text. These books really work." Bernadette McLean, Academic Director of the Helen Arkell Dyslexia Centre.
For further information on Barrington Stoke click here.
About Dyslexia Action:
Dyslexia Action is a national educational charity, which improves lives through education. Their vision is to ensure individuals with dyslexia and literacy difficulties are able to reach their potential. Dyslexia should not be a barrier to learning, employment or personal fulfilment. Dyslexia Action is the UK's leading provider of services and support for people with such difficulties, specialising in assessment, teaching and training throughout England, Scotland, Northern Ireland and Wales.
If you suspect your child might have dyslexia or would like any more information about Dyslexia Action please click here.
Dyslexia Action is a Registered Charity – Number: England & Wales 268502, Scotland SCO 39177
Dyslexia Action on Lovereading4kids:
"The prevalence of dyslexia is significant and we think it's great that Lovereading4Kids are acknowledging this on their site."
_____________
Finally, did you know the actor Henry Winkler of Happy Days fame is also the co-creator of Hank Zipzer, the central character in a series of books who is dyslexic. The stories are based on Henry's own experiences at school even though as a child at school he had no idea he was dyslexic. That was only discovered much later as an adult.
Fascinating Facts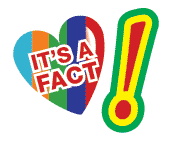 Our Fascinating Facts category includes titles that children of all ages can really get their teeth into and enjoy whilst also filling up their brain with useful facts to help them better understand our amazing world.
Non-fiction readers will enjoy some additional special features we have on the LoveReading4Kids site, packed with interesting factual books to suit a range of ages;
30 Seconds - This striking, energetic series takes a rapid-fire 'look and learn' approach to curriculum-linked subjects suitable for children aged 8 and over. With fascinating topics ranging from Space to Inventions, from Myths to the Human Brain, each of these books presents a key subject in a fresh and fascinating format.
The Academy Series - a great non-fiction series for children aged 7 to 10 approximately offering an introduction to a range of subjects through fun activities and imaginative play.
Little People, Big Dreams - Discover the lives of outstanding people, from designers and artists to scientists. All of them achieved incredible things, yet each began life as a child with a dream.
The What On Earth? series from Christopher Lloyd which brings facts to life! Each book contains a fold-out timeline, with intricate illustrations and bitesize pieces of information, which show the complete story of a range of popular non-fiction subjects including Science, History, Sport, Shakespeare and Nature.
You can read more about the What on Earth series in our special section here or visit www.whatonearthbooks.com/shop where, in addition to the fantastic Wallbooks there are a range of sticker books and poster books available.
This category will be refreshed regularly as we find what we think are the best of breed books across age ranges and interests but all of them in their own way will bring factual information vividly to life. So whether you have a keen reader or a reluctant one, a toddler or a teenager there's something here for them to get their teeth into.
Win extra goodies in free to enter prize draws!
- - - - - - - - - - - - - - - - - - - - - - - - - - -
All the books listed here have extra goodies that can be won in free to enter prize draws.
To find out more and to enter just click a book cover.
Good Luck!
Maisy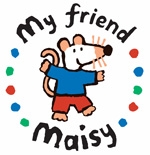 The first two Maisy stories Maisy Goes to Bed and Maisy Goes Swimming, were instant hits with children and adults around the world.
Since then, Lucy Cousins, the multi-award winning creator of Maisy, has written and illustrated many, many more books about Maisy!
Lucy had only recently left art college when she created Maisy. She was sitting doodling when "Maisy just sort of appeared on the page … I just saw her character straight away. She doesn't really have a proper age but I guess she's about three. She likes doing all the sorts of things that toddlers like to do. She has friends and she looks after them. She's a good mouse."
And the secret of Lucy's success? "I've always felt in tune with the pre-school age group and their love of bright pictures and colours."
You can visit Maisy's amazing website for activities, newsletters, games and more at www.maisyfun.com
Maisy™ © Lucy Cousins 2013. Lucy Cousins Font ©2013 Lucy Cousins.
Guardian Children's Fiction Prize 2016
STOP PRESS 18 November 2016... Crongton Knights written by Alex Wheatle has won the Guardian Children's Fiction Prize 2016.
photo credit: James Drew Turner for the Guardian
David Almond, winner of last year's prize says of the Longlist: "This is a wonderful long list, evidence of the vigorous health of children's literature today. Children's books live at the heart of our culture. This list deserves to be read not only by young people, but by anyone who values good writing and powerful stories. Here are eight wonderful writers at the top of their form, creating books that entertain, provoke, inform, disturb, delight. Huge congratulations to every one of them."
This year's prize will be judged by author and winner of the 2015 prize, David Almond, and authors Kate Saunders (author of Five Children on the Western Front, which was shortlisted for the prize in 2015) and SF Said (author of Varjak Paw, The Outlaw Varjak Paw and Phoenix, which was shortlisted for the Guardian children's fiction prize in 2014) and chaired by Guardian children's books editor and Lovereading4kids editorial expert, Julia Eccleshare.
The Guardian children's fiction prize is shadowed by a Young Critics scheme in which children have their say on the longlisted books.
If you are aged 17 or under and love reading, there is a The Young Critics competition where you can submit your own review of one of the books in the longlist. The deadline has now passed but you can find more information here.
The Winner of the Guardian Children's Fiction Prize 2015 was A Song for Ella Grey by David Almond. On winning the prize David said, "It's a real honour to win it at last," said Almond after hearing of his victory. "It's made very special by the fact that it's judged by my fellow authors."
Previous winners of the prize include Mark Haddon for The Curious Incident of the Dog in the Night-Time, Northern Lights by Philip Pullman, How I Live Now by Meg Rosoff, The Illustrated Mum by Jacqueline Wilson, Frank Cottrell Boyce with The Unforgotten Coat and Piers Torday with The Dark Wild.
The winner will be announced on 17 November.
If They Like...They'll Love
If They Like...They'll Love
It's great when our children find an author or genre they love reading - but what to do when they've exhausted the series? In this category we will carefully match a selection of books or authors every month - not by a computer as they are on other online bookshops but in the traditional way by human hand and thought!
Books for Outdoor Activities: Gardening, Wildlife, Birdwatching and more...
From exploring the great out-doors to exploring great cities let some of these books be your children's guide.
Join some experts in each of their fields and let them guide you through birds and wildlife in your garden and beyond, get your children growing their own vegetables, learn about survival and so much more.
So leave that computer or television behind and get out there and enjoy yourselves!
Click here to download an activity pack, produced by Julia Green, the author of The Wilderness War, full of exciting outdoor activities to do including building a campfire, making a pond, ID the trees around you, go tracking animals and lots more.
Poetry Books for Children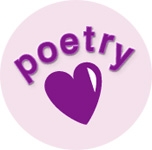 The winner for the CLiPPA (Centre for Literacy in Primary Poetry Award) 2018 has just been announced as Karl Nova for his debut collection Rhythm and Poetry. Established in 2003, the CLiPPA encourages and celebrates outstanding poetry published for children. The 2018 winner and shortlist celebrates and highlights the diversity of voices in the UK poetry scene.
Louise Johns-Shepherd, Chief Executive, CLPE said "CLiPPA is leading an essential movement to build on the current huge popularity of poetry and the growing poetry market to ensure that poetry for children is acknowledged as an essential part of this landscape. The shortlist recognises not just great children's poets but great poets full stop. We want as many people as possible to know about these wonderful works and CLiPPA, the Shadowing Scheme and the resources we produce all come together to make sure that they receive the high profile they deserve."
The full shortlist is:
Rhythm and Poetry by Karl Nova - WINNER

The Rainmaker Danced by John Agard
Rising Stars by Ruth Awolola, Victoria Adukwei Bulley, Abigail Cook, Jay Hulme, Amina Jama
Overheard in a Tower Block by Joseph Coelho
Moonrise by Sarah Crossan
Where Zebras Go by Sue Hardy-Dawson
Grace Nichols, Poet, winner of the first ever CLiPPA and Chair of the CLiPPA 2018 Judges commented: "The judging process involved passionate discussions about which books to shortlist, leading us to come up with a variety of fresh new voices joined by established ones. This shortlist showcases a vibrant selection of poetry books that children will love to explore."
The winner of the 2018 Award will be announced on 22nd June at the National Theatre in London.

Schools might also be interested in the free Shadowing Scheme to encourage involvement in the Poetry Award 2018. To support schools to take poetry into the classroom, videos of poets performing from the shortlisted books and talking about their work and high quality teaching resources, are available free of charge to all schools www.clpe.org.uk/poetryline.
-------------------------------------------------------------
Lovereading4kids Poetry Highlights from Michael Rosen
Michael Rosen, the Children's Laureate 2007-2009 on Poetry:
Michael Rosen is a poet and huge supporter of children's poetry has given us his views on poetry - written especially for Lovereading4kids.
FROM MICHAEL ROSEN:
"Poetry is a special way of talking and writing. Poems are often musical, playing with the sounds of language while they tell stories, reveal feelings, make pictures and give us ideas. We all find this pleasurable, but children especially so. I guess that's because for very young children, language often comes at them as something they hear without necessarily understanding it. Then poems come along and hit the same channel, sound, rhythm, rhyme, repetition and all the other tricks in the poet's bag.

Poems are also places where you don't have to say it all, they don't have to tie it up in a neat knot in the way that stories usually do. Poems can end with questions. Poems can end with no answers. Poems can pose problems. And that's fine, because life doesn't usually finish with neat little endings. Life itself is full of questions and problems. Particularly for children.

Poetry is great for what is almost the opposite of this: pretending we aren't who we say we are. Poets write poems where they pretend to be goddesses, houses, worms, graves, long dead ancestors, aliens. This allows poets to explore feelings they didn't know they had, and in so doing, they invite children to wonder about other lives, other states of existence, other possibilities.

Poems are often full of echoes, gathering together hints and memories of other poems, other stories, films, signs, speeches. They gather up and change words. It's as if poems like this point us at the very language we see and hear around us and invite us to stop, think and wonder if the words we are used to are right, honest or worthwhile. For children, this is especially important. If you think for a moment, very nearly all children enter school, using a language that is theirs, only to find that school is full of language that seems to belong to other people. If poetry plays with language and, through its music, invites children to remember and imitate it, this becomes a language that they can possess."
photograph - Graham Turner
... AND A WARNING TO GROWN-UPS FROM THE AUTHORS OF THE JUMBLE BOOK
Poetry is fun. Do not spoil it.
Do not make children read this book for homework. If you do you may be vaporized by a death ray.
Poems are allowed to have rude words because they are literature, so bum to you.
Do not ask children how these poems make them feel. It is a stupid question.
Do not try to analyse these poems: they may self-detonate.
If you can't see the sense of it, that's probably your fault.
Poems do not have to be written in grammatical sentences or have correct
punctuation, so nurch.
Do not tell people off for daydreaming. Poems come from daydreams.
Never make anyone copy out a poem. It spoils it.
Do not make children read these poems aloud in front of the whole class. If you do, you will be kidnapped by aliens and taken to Alpha Centauri and forced to mark Year Six homework for a thousand years.
Issued by the Galactic Authority and dictated by telepathy to Ken Follett, who wrote it all down with no crossings out.
-----------------------------------------------------
National Poetry Day is held every autumn - you can find out more about this event and download a special free anthology of wonderful poems, both old and new from poets including Brian Moses, Rachel Rooney and Michaela Morgan. Find out more here.
Percy Jackson Series
Join the adventures of Percy Jackson and his demigod friends in this unmissable series as they fight mythological monsters and the forces of the Titan Lord Kronos.
Download an extract of all the books in the series...

Percy Jackson and the Olympians: The Lightning Thief
Percy Jackson and the Sea of Monsters
Percy Jackson and the Titan's Curse
Percy Jackson and the Battle of the Labyrinth
Percy Jackson and the Last Olympian
There are 2 Percy Jackson movies based upon the books, The Lightning Thief and Sea of Monsters.
You can find out more about Percy Jackson at www.penguin.co.uk/puffin/worlds/percy-jackson
Elmer the Elephant celebrates Elmer Day - 27 May

If your local bookshop or library is not yet signed to Elmer Day up then get them motivated. They can sign up to receive an Elmer Day Event Pack by registering at www.andersenpress.co.uk/elmer. The pack will include a guide on how to hold an Elmer Day event plus stickers, posters and activity sheets.
_____________________________________
Elmer, the delightful and delightfully different elephant was an instant hit when he burst out of his first picture book in 1989. His amazing patchwork skin has taken him on some incredible adventures and taught children about tolerance and love and just being yourself.
Remember to share your photos on Twitter and Facebook using #ElmerDay. And you can follow Elmer on facebook here!
Elmer the patchwork elephant was created by David McKee in 1989. Elmer's iconic look and playful character has made him a firm favourite in millions of households across the globe with over 8 million books sold worldwide and 4.5 million in the UK alone. They have been translated into over 50 languages around the world, from Russian to Rumantsch, Luxembourgish to Indonesian.
Have you seen Elmer's Photo Patchwork, an innovative activity-based app that encourages creativity and fun? Elmer the Patchwork Elephant is an elephant who stands out from the herd, and Elmer's app is different too. It doesn't keep children glued to the screen, it makes them look up, look around and get inspired by the world. The only limit is their imagination. By using an iPad or iPhone's camera to take photos of interesting colours and textures, kids can add them to an elephant's patchwork pattern. Aimed at children aged 3+. Elmer's Photo Patchwork app is available for £1.99 from the App Store for iPad and iPhone. Find out more at www.elmersapps.com and view the app preview video here.
DAVID McKEE:
Elmer's creator, David McKee, is one of the UK's leading contemporary children's book illustrators. His books are published throughout the world, and many of them have been adapted for television. Apart from lots of Elmer stories other creations of his include Not Now, Bernard!, Isabel's Noisy Tummy, The Conquerors, Tusk Tusk and Three Monsters. David Mckee now divides his time between London and the south of France.
Find out more, play games and downloads pictures and colouring sheets at www.andersenpress.co.uk/elmer
Parenting Books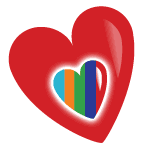 QUESTIONS ANSWERED AND CHALLENGES RESOLVED FOR PARENTS
There are no instant fixes for the challenges that arise when bringing up children, but here at Lovereading4kids we want them to grow up well-rounded and happy. Encouraging reading is just one part of child development and we hope our guidance helps you as a parent to encourage that.
However, bringing up children provides many, many more challenges for parents, so with the help of some experts we've put together a selection of books which have helped them to deal with some of the issues every parent faces as their baby grows up, right through to those challenging teenage years.
Our ethos has always been to provide guidance on the best books that parents can buy for children whatever their age, from baby board books through to teenage cool. Guidance has always been the key word and other than on Lovereading4kids, it's increasingly hard to find. And, following recent feedback from members and browsers we've discovered that parents also want guidance on books that will help them steer their children through their formative years as that information is incredibly hard to find.
With great gusto we took this request on in true Lovereading style and with the help of a number of experts have succeeded we think in cutting through the huge glut of parenting books that are available, to provide you with guidance on which ones provide the best advice. But don't just take our word for it; every single featured title has an extract for you to download, including the title's Contents page, meaning you really can decide whether it's right for you.
So, from raising confident girls and growing great boys, to making sense of your child's friendships and having a contented baby or a bible of childcare that covers almost anything you might experience, take a peek, enjoy the reading and then put what you've learned into action. We'll be refreshing the list from time to time as we discover a gem of a book or two, so do come back regularly to check us out.
And finally, if you're a parent and have discovered a book that you rate highly that we haven't selected then do tell us so we can spread the word.
Paddington
Bears like Paddington are very rare, says Mrs Bird, and a good thing too, or it would cost us a small fortune in marmalade.
The very first Paddington book, A Bear Called Paddington, was published in October 1958. Since then there have been numerous books, plays, an animated children's series and 2 movies. Paddington the Movie and the new Paddington 2, feature a stellar cast including Nicole Kidman, Julie Walters, Peter Capaldi, Hugh Grant and Ben Whishaw as the voice of Paddington.


The idea of Paddington as a character came to Michael Bond after he bought his wife a small bear, the last bear alone on a shelf at Selfridges store, Oxford Street. He named it Paddington after the station close to his home.
Photo credit Felicity McCabe
Michael Bond was working as a television cameraman at the BBC when he began writing his books about Paddington. His stories became so popular that he was able to give up his job with the BBC to become a full-time writer.
Of Paddington himself Michael Bond says: "The great advantage of having a bear as a central character is that he can combine the innocence of a child with the sophistication of an adult. Paddington is not the sort of bear that would ever go to the moon - he has his paws too firmly on the ground for that. He gets involved in everyday situations. He has a strong sense of right and wrong and doesn't take kindly to the red tape bureaucracy of the sillier rules and regulations with which we humans surround ourselves. As a bear he gets away with things. Paddington is humanised, but he couldn't possibly be 'human'. It just wouldn't work."

The Paddington books have sold more than thirty-five million copies worldwide and have been translated into over forty languages.
Paddington has even been on a special set of Royal Mail stamps!

In 1997 Michael Bond was awarded an OBE for services to children's literature. He is still writing and lives in London, not far from Paddington Station where it all began.
You can find out more about Paddington, the author Michael Bond and the new movie, Paddington 2, at www.paddington.com
Exclusive - Coming Soon Titles
One of the real treats of working in the book world is being one of the few who get to read books before they are officially published.
Uncorrected proofs, as they are termed, are the editions of the books produced in small numbers and sent to book reviewers and the book buyers of large book chains.
Well through Lovereading4kids you can now get on the inside track with our 'Exclusive Pre-publication' genre.
Each month we will feature a small selection of books that are due to be published officially in the coming months.
You will be able to download and print off an opening extract of these 'not even on the presses' books and decide whether your children will like it enough to pre-order it and be sent it the minute it's published.
There will also be opportunities to win uncorrected proof copies signed by the author - for any reader this really is something to treasure.
Picture Book Party from Walker Books
For the best children's books, look for the bear!

________________________

As parents we know there is no joy more complete than watching the rapt faces of your children when you read a picture book together. Picture books have lots of other benefits as well such as stimulating language because children have a natural responsiveness to pictures. They are also perfect for settling children at bedtime.
________________________
'As publishers Walker has made a hugely creative contribution to helping children to learn how to look, not only as an adjunct to learning to read but as a lifelong pleasure in itself, a springboard into all kinds of future delights.' – Shirley Hughes ________________________
This special section is full of all our favourite Walker picture books, both new this year and published previously. No childhood should be without many of these beautifully crafted titles and they will stay with your children (and hopefully their children's children) for the rest of their lives!
Visit www.picturebookparty.co.uk to go behind-the-scenes in the world of picture books.
Pony Mad
We know some of our members have children who dream about having a pony whilst others live and breathe ponies because they have one, but they want more! This special category should help satisfy their demand by providing warm and engaging stories featuring four legged heroes or heroines of the equine variety.
You'll find favourite classics and contemporary greats to satisfy their demand. Classics include, Black Beauty, The Silver Brumby, National Velvet, My Friend Flicka and of course War Horse.
Whilst some contemporary greats featured include, The One Dollar Horse, Katy's Foal, Tilly's Pony Tails and Princess Evie.
Great books for all reluctant readers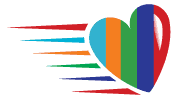 TURN RELUCTANT READERS INTO BOOK-LOVERS, AND STRUGGLING READERS INTO CONFIDENT ONES.
The experts at Barrington Stoke have put together a great guide with top tips to help you help your child to love reading - you can download it here.
Here at Lovereading4kids we want to ensure that every child, however reluctant or struggling a reader he or she is, is given the chance to become a voracious reader.
So with this in mind, our Editorial guru Julia Eccleshare, working closely with the Literacy Trust, asked parents and teachers to recommend books that they had found useful for less confident or unenthusiastic readers. From this initial list Julia has selected a range of titles and put them into age categories. From time to time, we'll refresh the books so that ongoing you'll always find something to enthuse your reluctant or struggling reader.
The list includes titles from both mainstream and specialist publishers but all from authors you are likely to recognise. Specialist publishers tend to focus on titles for readers whose reading age is lower than the interest age so if you have a child who finds reading difficult, or who aren't yet ready to cope with long books, or who simply don't enjoy books then try one of these titles - each will be clearly marked with its reading age and interest age. The specialist publisher Barrington Stoke is a past master at convincing reluctant readers that books are cool and is at the forefront of this specialist publishing. Their books are short, sharp and sound, skilfully written by some of the top children's authors around and edited with real flair. So, if your child is really reluctant or struggling we would suggest starting off on the titles published by specialist publishers and then move on to the mainstream titles we've also selected.
When a reader is hooked on a story, his or her reading ability is proven to improve. He reads more fluently – because he wants to read on! That's why books for reluctant readers have to have fabulous stories. We've thought long and hard about the selection and we feel every one of the books selected provides a powerful and unputdownable story, even for the most reluctant reader.

Here at Lovereading4kids, with the launch of this genre, our aim is to get every reluctant or struggling reader to take that first step into enjoying the reading experience.
So why not scroll down our list of titles, which is first and foremost broken down by age of child and within that where a title's reading age is different from the age of the child, it is clearly marked.
Other areas of the site that contain details of books that might be of interest to reluctant readers include Ology World, Real Reads and Essential Reads.
William Shakespeare 400 Anniversary

Willliam Shakespeare A 400 Year Legacy
We know little about the early life of William Shakespeare, but do know that at 18 he married Anne Hathaway and had three children, Susanna and then twins Hamnet and Judith. His son, Hamnet died in childhood.
By 1592 he had moved to London and was working as an actor and playwright, and part of an acting company which later became known as the King's Men. This company had interests in the Globe Theatre on the Southbank and the Blackfriars indoor theatre, and by 1594 Shakespeare's playwrighting began in earnest. He was a prolific writer, producing around two plays a year, he prospered and his reputation grew.
His early plays were mostly histories and comedies - Midsummer Night's Dream, Henry VI, The Taming of the Shrew, Richard III amongst others. By early 1600 he was writing some of his greatest tragedies such as Hamlet, Macbeth and King Lear.

Shakespeare spent the last five years of his life living in New Place in Stratford and died on 23 April 1616 at the age of 52. He was buried two days later in the chancel of Holy Trinity Church, Stratford and is also commemorated in Poets' Corner, Westminster Abbey.
Known as the Bard of Avon, William Shakespeare is widely accepted to have been the greatest playwright of all time and his poems and plays are studied and performed all over the world.

To mark the anniversary there are numerous events including :
The Complete Walk with The Globe Theatre : A walk along the Thames celebrating scenes from Shakespeare's plays.
Shakespeare400 : A rich variety of exhibitions and talks on theatre, manuscripts, archaeology and artifacts from Shakespeare's world.
And performances across the capital and beyond at The Globe, Barbican and Royal Festival Hall - find out more here.
The First World War
'Lest we forget'
It is 100 years since the end of WW1 and even though there are now no people alive today who experienced it first-hand, its impact on the world is still apparent today.
Throughout the anniversary years of WW1 there have been a lot of books published for children, and WW1 appears more prominently in the school curriculum, so we will be selecting our favourites, both fiction and non-fiction. We hope it will inspire children never to forget the sacrifices made by their forbears.
World War One, WW1, The Great War, 1914-1918, was on a scale previously unknown. Millions of lives were lost and vast areas of land destroyed. It was triggered by the assassination of Archduke Franz Ferdinand of Austria, on 28th June 1914, in Sarajevo.

Described as the First World War, because it involved countries from every inhabited continent in the World although the vast majority of the fighting took place on what became known as the Western and Eastern fronts, on either side of Germany.
The Battle of the Somme (1st July - 18 November 1916) was one of the bloodiest battles of the First World War, as the British and French armies engaged the Germans in a devasting battle of attrition, leaving over one million dead and wounded on all sides.
The first World War paved the way for major economic, political and social change and the map of Europe was redrawn. In Britain the labour and suffrage movements grew in strength and support. Our Royal family cut ties with their German ancestry and took the new name of the House of Windsor.

After the armistice on 11 November 1918 The League of Nations was formed with the aim of ensuring such a terrible conflict would never again occur. But with battle-weakened countries unable to defend themselves and rise of fascism, the world was at war once again in 1939.
____________________________________
Barrington Stoke, the foremost publisher of dyslexia friendly books and those for reluctant readers, has launched a special new website dedicated to literacy and World War One. Reading War is packed with rich content relating to the themes of two Barrington Stoke titles, Over the Line and Tilly's Promise, with videos, teachers' guides and stories, diaries and other reading materials created specially for the site. See www.readingwar.co.uk for more.
UKLA Book Awards

Lovereading4kids is pleased to feature the UKLA Book Awards this year. Run by the UK Literacy Association, what makes these awards so unique is that they are the only awards judged entirely by active classroom teachers, who are able to share the books with their classes and genuinely discover what works with young readers.
"A great opportunity to read an exciting range of new literature and then to share ideas with other teachers" Kaye Wilson, teacher judge.
This year, seventy-seven teachers have been selected from schools in Nottingham, Derbyshire, Leicester, Coventry and Birmingham to read the longlisted books, discuss them with their group leaders, and share them with pupils.
Then they had the difficult task of choosing their shortlist of six books in each category! Which you can see here along with the 2014 shortlisted books.

For more information on the UKLA Awards visit www.ukla.org/awards
Football World Cup 2018
..............................................
You can keep up with all the World Cup news @FIFAWorldCup and on FIFA World Cup facebook page and don't forget to have a look at The Official FIFA World Cup 2018 website, which has everything your children will need to know in order to become a World Cup expert.
And if you want to remind them about England's triumph in 1966 click here to read more about the epic final.

Finally, if you thought football was lacking in literary connections, consider the Mexico squad of 2002. Their defence included Gabriel, Garcia, and Marquez!