3+ Readers
Picture Books
I Am Bat Activity Sheets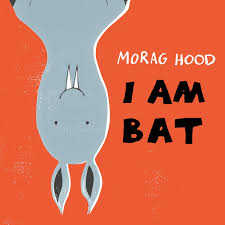 Morag Hood creates the brightest, most entertaining picture books and one of her books, I am Bat, has been shortlisted for the UKLA Book Awards 2019.
You can download this great activity pack full of ideas and activities from her novels, including colouring pages, games and discussion points.
Find out more about Morag Hood and her fantastic books including Colin and Lee, Carrot and Pea and The Steves.