Clever, resourceful and never one to give up on his exploits, the schoolboy turned superspy who is forcibly recruited into MI6 has found himself in many far flung places in the world and even in space armed only with his own special set of secret gadgets.
The newest addition to the series,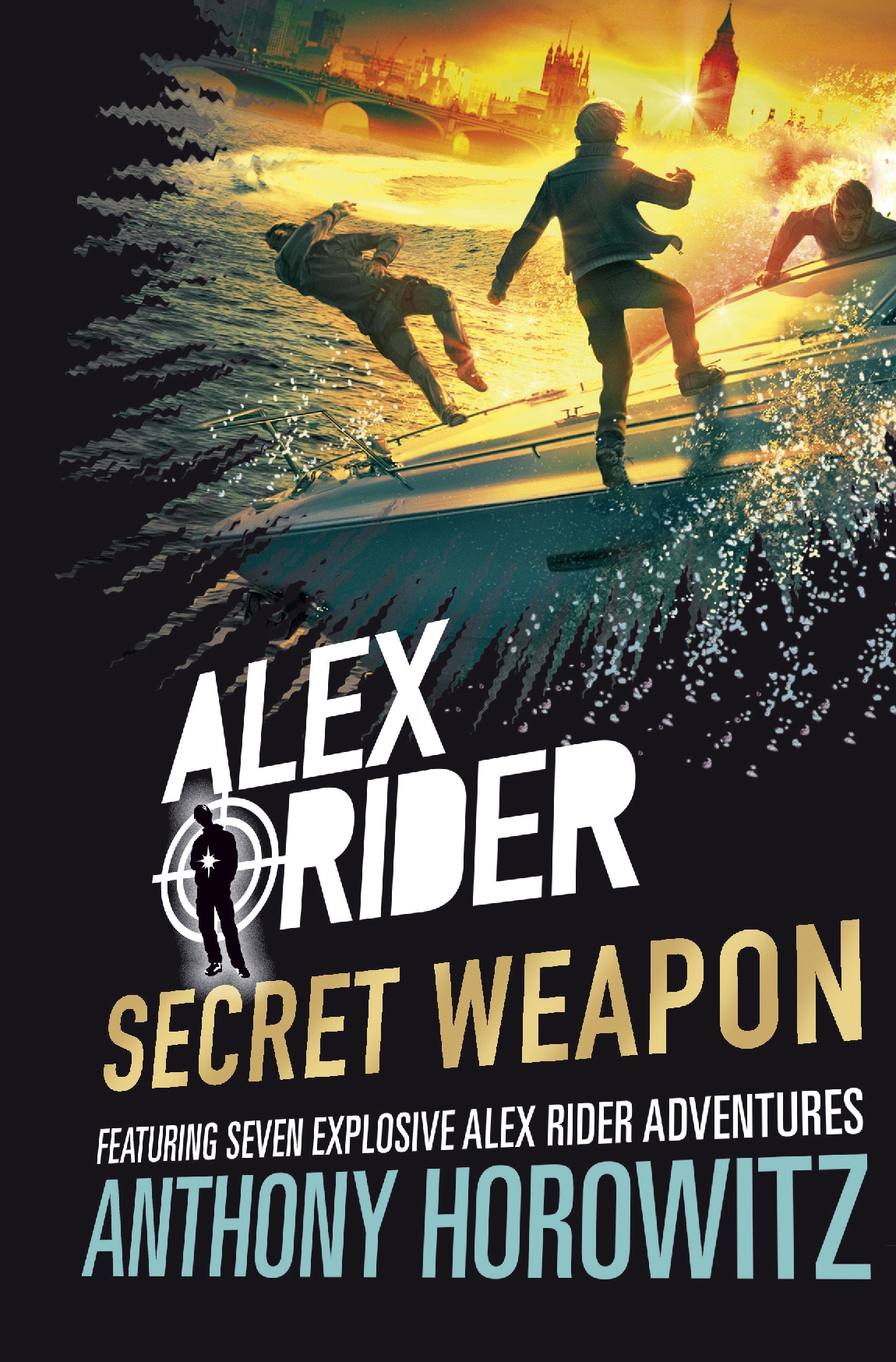 Secret Weapon includes seven Alex Rider adventures, with three brand new stories featuring old adversaries and loyal allies. Unmissable for fans of the series, Secret Weapon is also the perfect introduction to the exciting world of Alex Rider.
Our expert review for Secret Weapon; Anthony Horowitz packs huge amounts of tension, excitement and humour into his short stories! He shows off a breath-taking ability to conjure adventure out of the most unlikely beginnings, and in his hands even a trip to the dentist turns into a full-on, peril-laden caper. There's everything in this collection that makes the Alex Rider novels so addictive: dangerous situations, daring escapes, gadgets galore. And of course, there's Alex himself – super-smart, super-resourceful, super-cool. Irresistible, unbeatable reading. ~ Andrea Reece
Perfect for older children and early teens, for boys and girls and for keen or reluctant readers alike.
Our Reader Review Panel has reviewed all of the Alex Rider adventures over the years and universally love this series, here's a taster of what they thought...
Tomasz Hawryszczuk, age 12 - 'One of the best series of books ever written in my opinion. Once you start reading, you can't put it down. If you like fast paced adventure stories with edge of your seat writing - this is for you!'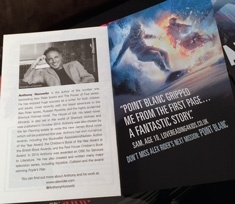 Jamie Bamford, age 13 - 'this book grabs hold of you tightly, reels you in and before you know it you're stuck in the wonderful world that Anthony Horowitz has so brilliantly created.'

Imogen Fisher, age 14 - 'action-packed, well written and it was full of plot twists and exciting new things...an amazing series!'
Dylan Sweet, age 11 - 'One of the best series I've read in my life. It's unforgettable'.
And excitingly most of the Alex Rider books have a quote from one of our Kids Reader Reviewers on the inside back cover!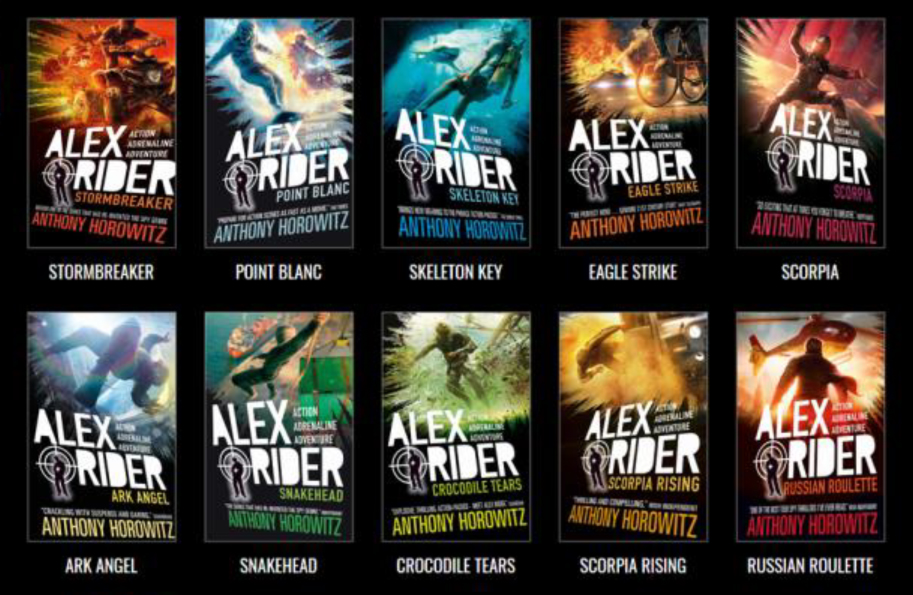 The story of Alex Rider, reluctant teen spy, in the order of his missions:

1. Stormbreaker
2. Point Blanc
3. Skeleton Key
4. Eagle Strike
5. Scorpia
6. Ark Angel
7. Snakehead
10. Never Say Die

Russian Roulette - The Alex Rider Prequel
Secret Weapon - 7 Explosive Short Stories
Visit any of these links for reviews and to read an extract.
The Alex Rider series has sold over 16 million copies in English and is published in over 28 languages.

For more news visit the Alex Rider facebook page and find out more about the series and special Alex Rider events at www.alexrider.com