Saturday 25 May is Elmer Day with hundreds of Elmer inspired events taking place in bookshops and libraries up and down the country. This year Elmer Day is even more special as it marks 30 years of stories about the hugely popular pre-school character, Elmer the Elephant. To celebrate we've selected some of our personal favourite stories, both recently published and some published a while ago, about Elmer, everyone's favourite Patchwork Elephant.
If your local bookshop, school, nursery or library is not yet signed to Elmer Day up then get them motivated. They can sign up to receive an Elmer Day Event Pack by registering at www.elmerday.co.uk. The pack will include a guide on how to hold an Elmer Day event plus stickers, posters and activity sheets.
In addition to the special anniverary editions of Elmer there will be a brand new Elmer book, Elmer's Birthday, and some exciting events which include;


Elmer and Friends: The Colourful World of David McKee The first ever major retrospective of David's beautiful original art, displayed for children in an immersive and interactive way. Curated and hosted at Seven Stories, The
National Centre for Children's Books in 2019, before a UK tour!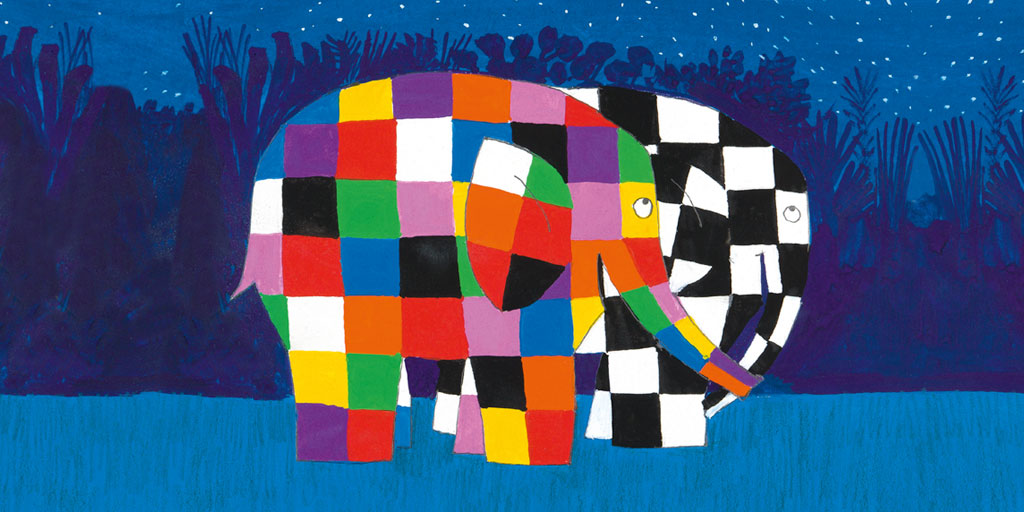 The London Symphony Orchestra (LSO) will retell the story of Elmer's Walk through music in a special live performance to celebrate Elmer's 30th birthday. There will be two performances of the storytelling concert on 23rd June 2019, suitable for under-5s. Dance and sing your way through the concert as the instruments bring the tale to life! Find out more here!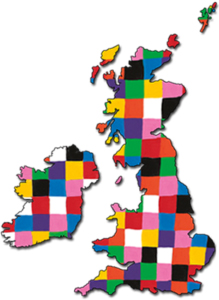 Elmer's Big Art Parades Interactive family art trails featuring Elmer statues decorated by artists from around the country. Each trail in Tyne and Wear, Suffolk and Plymouth is in aid of a local hospice charity, and finishes with each statue auctioned off to raise funds. More information available here: www.elmersbigartparades.co.uk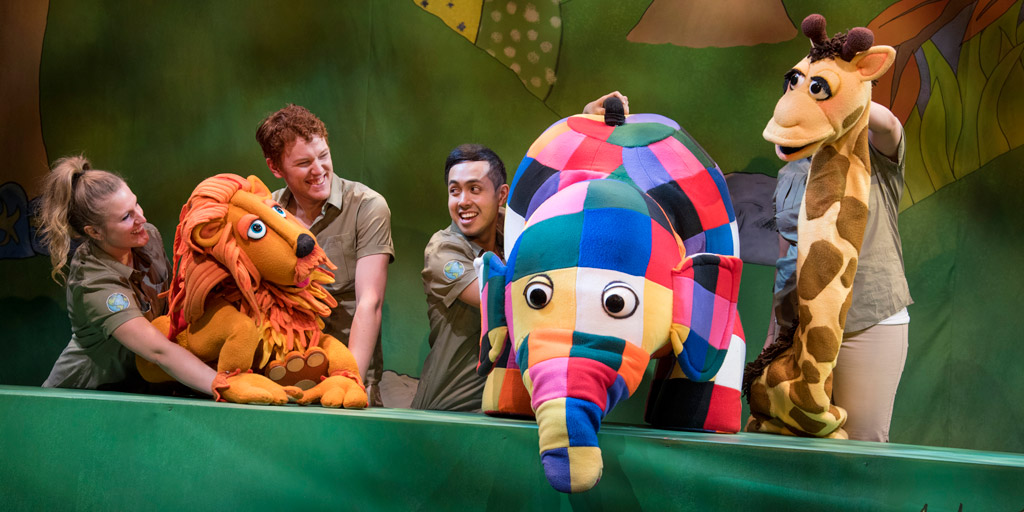 Elmer the Patchwork Elephant Show, is a celebration of individuality and the power of laughter! The show's subtle message that it is always best to be yourself, combined with the vibrant colour and cheeky humour of the main character, makes Elmer a great show for children of all ages. Suitable for toddlers upwards. For tour dates visit www.elmertheshow.com
Elmer has been named the Ambassador for Kidscape's Friendship Friday; annual celebration of friendship and caring for each other in schools and nurseries around the UK on the eve of Anti-Bullying Week. Activities will start in November 2019. David McKee said: "If Elmer can help in any way, no matter how small, to encourage friendships then he will, he tells me, feel very proud. As will I as his creator."
Elmer, the delightful and delightfully different elephant was an instant hit when he burst out of his first picture book in 1989. His amazing patchwork skin has taken him on some incredible adventures and taught children about tolerance and love and just being yourself.
We'd love to see your photos of Elmer Day! You can share them on @lovereadingkids using #ElmerDay and on our LoveReading4Kids facebook page.
Elmer the patchwork elephant was created by David McKee in 1989. Elmer's iconic look and playful character has made him a firm favourite in millions of households across the globe with over 8 million books sold worldwide and 4.5 million in the UK alone. They have been translated into over 50 languages around the world, from Russian to Rumantsch, Luxembourgish to Indonesian.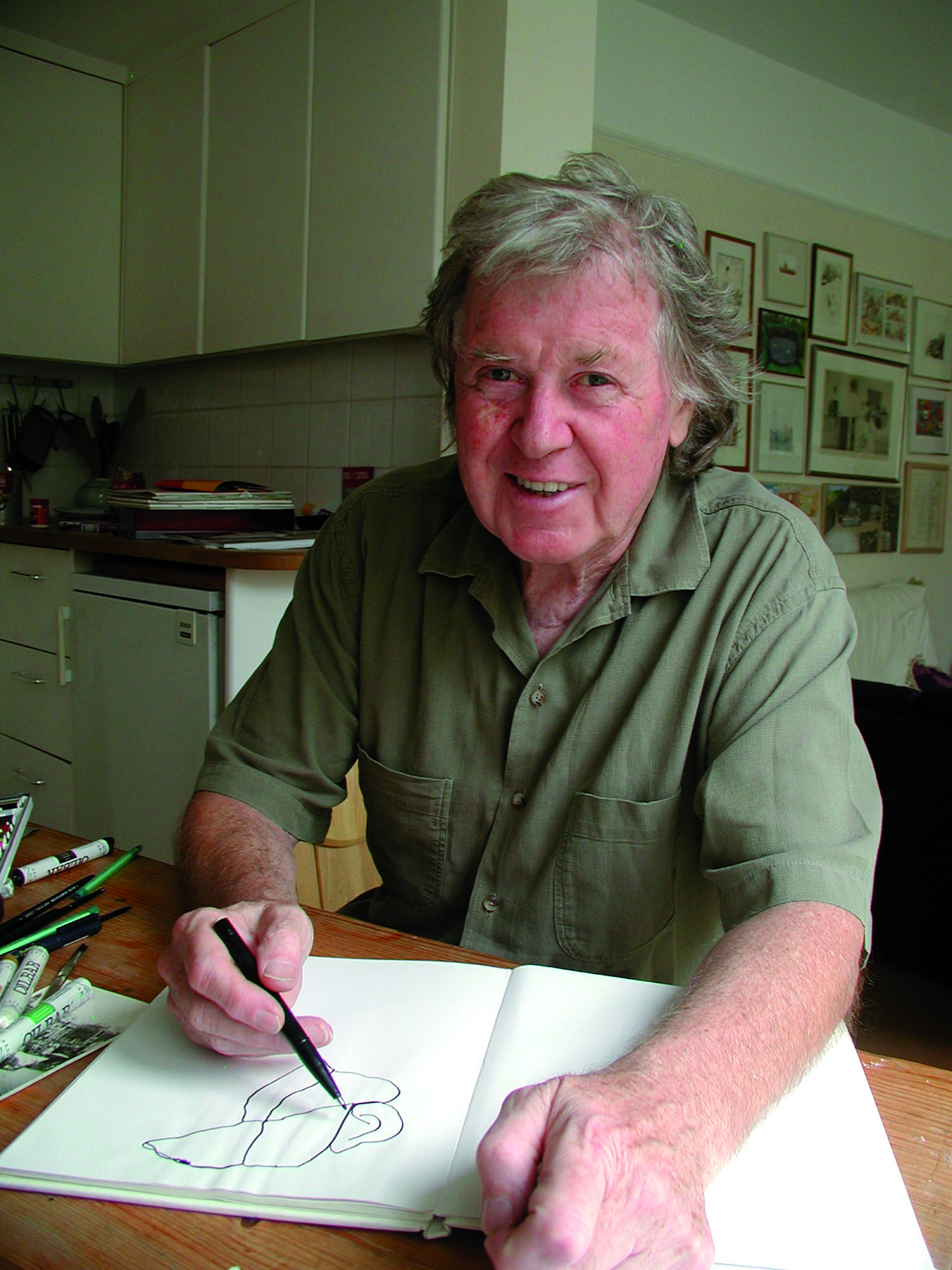 Elmer's creator, David McKee, is one of the UK's leading contemporary children's book illustrators. His books are published throughout the world, and many of them have been adapted for television. Apart from lots of Elmer stories other creations of his include Not Now, Bernard!, Melric the Magician and King Rollo. David Mckee now divides his time between London and the south of France.
There are loads of Elmer games, downloads, colouring and activity sheets at www.elmerday.co.uk
And for more Elmer fun you can follow Elmer on facebook here.