Tell your friend about Lovereading4kids
You'll earn LoveHearts for every friend who joins Lovereading4kids. Convert them into book vouchers for our online shop.
How it works
Do you know anyone who would love Lovereading4kids? Why not tell them about us using our handy recommendation engine?
For every friend who becomes a Lovereading4kids member we'll award you 2 LoveHearts; our way of saying thank you for helping Lovereading's popularity grow.
Each LoveHeart is worth £0.50. You can build up a collection of LoveHearts in your account, and choose when you want to convert them into a book voucher - redeemable at our online shop.
It's easy to see how many LoveHearts you have. Just click the 'My Account' at the top of the page to login to your account. Then click the 'View your LoveHearts' button.
Enter up to 5 email addresses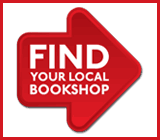 Anti-spam and confidentiality statement

Lovereading4kids hate spam, and promise to keep any email addresses entered here confidential. We won't use them for anything other than to send your friends invites to the site, and we certainly won't sell them to any third parties.