7+ Readers
9+ Readers
Laugh out Loud
Science and Technology
Eco Reads
Get Creative
Join Cookie & let's save the planet!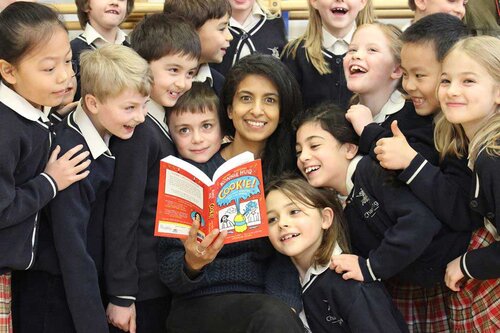 With discussion questions and activites, join Cookie as she learns about the Climate Crisis and our wonderful natural world. There are excellent ideas to help kids explore their local environments and learn how to care for our precious world - all done in Cookie's unique and brilliant style!
Ideal for KS2 children, age 7-11.
Our Reader Review Panel LOVED Cookie and the Most Annoying Girl in the World - read their reviews and find out more about the Cookie books here!