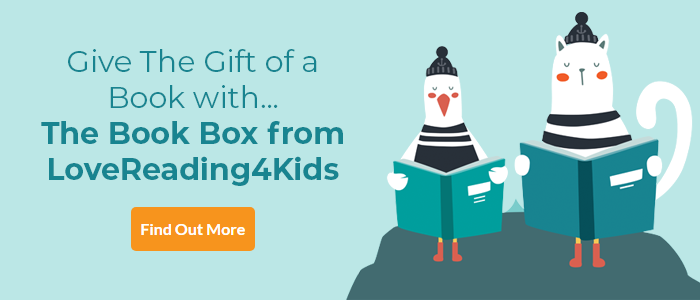 Cookie and the Most Annoying Girl in the World Review
Fast, fresh and very funny reading
February 2021 Book of the Month
Cookie is one of those characters who have the best intentions, but just can't help getting into scrapes and mix ups, and readers will love her all the more for it. In this new adventure, her plans for a plastic-free birthday party are overtaken by circumstances and before we know it, she's accidentally become best friends with Suzie Ashby, got a detention, upset her friend Jake, and handed over £25 to take part in Woodburn Primary's very own F Factor, which turns out to be not what she expected at all. Cookie being Cookie, it all works out in the end and everyone, the reader included, has lots of fun along the way. Konnie Huq clearly remembers what it is to be a ten year old very well indeed and Cookie's fast flowing, tangent-embracing, stream of consciousness narrative is a delight. Huq's own black and white illustrations are the perfect complement to the text, giving us even clearer insight into what's going on in Cookie's head. A fast, fresh and very funny read.
The LoveReading LitFest invited Konnie Huq to the festival to talk about Cookie, and green reads for kids with fellow author Gill Lewis.
The digitally native, all year round, online literature and books festival, with new content released every week is a free-for-all-users festival.
What are you waiting for? Check out a preview of the event and sign up to become a member.
Other Info

We've got some great stuff related to this book in our KidsZone.
Head over there and check it out now.
Cookie and the Most Annoying Girl in the World Synopsis
In her second brilliantly funny story, science-mad Cookie is ready to save the planet! When Cookie finds herself with two tickets to see popstar Aliana Tiny, Suzie Ashby suddenly wants to be her best friend. One small problem - Suzie is the most annoying girl in the world. UGH!
So how is that Cookie manages to fall out with her real friends Jake and Keziah and become best buddies with Suzie instead? Can she win them back, ditch Suzie and save the planet in the process?
Cookie and the Most Annoying Girl in the World Reader Reviews
In addition to our Lovereading4Kids expert opinion some of our Reader Review Panel were also lucky enough to read and review this title. You can click here to read the full reviews.
Cookie and the Most Annoying Girl in the World Press Reviews
These comic-style illustrated adventures have a Wimpy Kid with science vibe - WRD magazine
This is a delightful book, full of the cares and woes of many 10-year-olds, illustrated throughout with amusing cartoon like illustrations by the author - full of fun and with some really useful appendices that explain some of the activities described in the book - a fun read with a strong message - that we can all save the world by small actions. -- Tricia Adams - School Librarian magazine
Praise for Cookie and the Most Annoying Boy in the World;
'A fresh and very funny story ... sure to be a BIG HIT' - Jacqueline Wilson
'Smart, funny and full of warmth, just like its author' - David Walliams
'Totally funny and charming and relatable. The book that is. Not the boy, he's really annoying.' - David Baddiel
'Everybody's going to fall in love with Cookie. She's clever and funny and just can't seem to get anything right.' - Charlie Higson
'Cookie - a lass with sass who'll inspire girls and boys alike ... daft and funny!' - Zoe Ball
If you loved this, you might like these...