LoveReading4Kids, the UK's leading children's book recommendation website, has reading for pleasure at its core. Because books change lives. After championing brilliant books across all genres and ages for seventeen years, 2022 saw LoveReading4Kids launch an online bookshop with social purpose.
Every time you now buy a book from LoveReading and LoveReading4Kids, 25% of the cover price will be donated to a school of your choice to enable them to buy books for their library, encouraging reading for all ages and delivering better outcomes for our nation's children. In addition, you'll receive 10% off the RRP on a huge selection of titles.
Offering a socially conscious way to buy books online, this new venture will allow book buyers to actively support their local school, and a certain percentage will be given to schools in deprived areas. 60% of teachers don't have money to buy books for their students. Reading changes lives and this initiative serves to make a positive impact on the lives of our children.
LoveReading4Kids offers the tools, advice and information needed to help the children in your life find their next favourite book - and now you can buy them too.
The team of editorial experts makes it easy for you to choose the perfect book to read next, and, free membership of the site delivers a helpful range of unique online tools, including opening extracts and listening to samples of audio books from specially selected titles.
After reading reviews, you can save books to your very own tailored wishlists, to remind you of the books you want, track your child's reading, enable them to star rate their books and write reviews on their favourites which will be published on LoveReading4Kids.
We all know that reading is fundamental to the development of children. Countless research studies show the links between good reading skills from an early age and future success in life.
There is always lots of discussion about the reduction in children reading and in the current age more than ever it is difficult to get children really excited by books given screens and the many other exciting leisure activities fighting for their attention.
This is why it's critical for us to provide access to a wide range of reading materials to help young people discover authors they will enjoy and books that inspire them to read more. It's important that children see themselves in books, for all children to feel connected, to feel inspired by people like them, see names like theirs on the covers of books and see pictures of authors like them on.
And they are out there. There are around 10,000 new children's titles published in the UK every year and the profile of children's books has never been higher.
Publishers are increasingly catering for kids whose reading habits are a million miles from those of our own childhoods. Thanks to this, there is tons of original, innovative content from fresh voices that speak directly and engages today's critical, media-savvy young readers.
But how do you decide what to buy? That's where LoveReading4Kids comes in, providing a consistent and ongoing support network for parents at every stage of their parenting lifecycle, advising them on how to support their children's development in reading.
Inspiring a love of books is one of the best ways to prepare children for a lifetime of learning, encourage enjoyment of books and create readers for life. What are you waiting for…go and find the next favourite book for the children in your life!
The LoveReading4Schools Portal
The separate LoveReading4Schools site has been merged into the LoveReading4Kids site streamlining the offering by developing a special portal created for and accessible to schools. This portal keeps all of the best bits of LoveReading4Schools enabling schools to create tailored reading lists or adopt the recommended reading lists for every year group and key curriculum areas. Schools can also create shareable wishlists to enable people to gift books needed for their libraries and classrooms.
Reading for pleasure continues to be at the heart of everything we do, we believe this move bolsters the offering and makes it easier for us to support children to get excited about books and become readers for life from one hub, no matter where they are, home or at school.
If you are a school you can register or log in to your schools dashboard here https://www.lovereading4kids.co.uk/school/dashboard
LoveReading4Kids is part of the LoveReading portfolio of sites – www.lovereading.co.uk and www.lovereading4kids.co.uk
To find out more information contact kids@lovereading.co.uk
And don't forget to follow us on social
Facebook: @lovereading4kids
Twitter: @lovereadingkids
Instagram: @lovereadingkids
Pinterest: @LoveReading4Kids
A Message From Our MD Deborah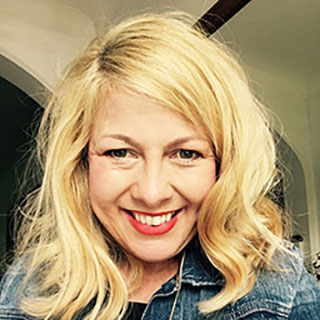 I first fell in love with reading, aged five when my mummy and daddy bought me the most beautiful set of Brambly Hedge books for my birthday. They're a little dog-eared but still one of my most treasured possessions today.
We weren't a household with many books, but I fell in love there and then with the characters, the illustrations, the whole wonderful package. And I was hooked. I was a regular at my local library and couldn't believe my luck when I was presented with my own library card. What joy to be able to dawdle my way around, stroking the books and I got to take a few home with me. I was so proud.
Right through my formative years, I continued to read voraciously but didn't really have any advice as to what I should read next. After Roald Dahl and Enid Blyton, I wasn't sure where to go next. How I wish LoveReading4Kids had been around in those days.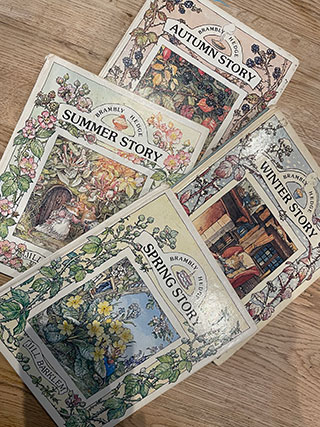 When I went off to University, and in my early 20s, I lost my love of reading for a while. It was reignited when my kids came along as I became excited about them experiencing the joy of reading that I had. When I became a school governor in 2014, I also began to see first-hand the impact books can have on children's outcomes right across the curriculum and I became interested in what it takes to get kids reading for pleasure and how to create lifelong readers.
When the opportunity to get involved in LoveReading came about in 2018, it was a dream come true. It felt like serendipity. I feel very blessed to do what I do and feel we have such a responsibility to our audience, to any book lover or any non-reader out there to share the joy of books, the love of stories and remind people of the transformative power of reading.
We are here to help you find your first or your next favourite book.
Get in touch if you'd like to share your story…
Debs