We adore sharing book love and getting people excited about reading for pleasure. What better way to get children engaged and inspired about their next book than to read reviews from their peers.
To this end, we invite every child in the land to share their book reviews with us. Yes, any book you have enjoyed and you'd like to share with others.
All that you need to do is search for the book in the search bar on the LoveReading4Kids website and you will see a button saying Write a Review.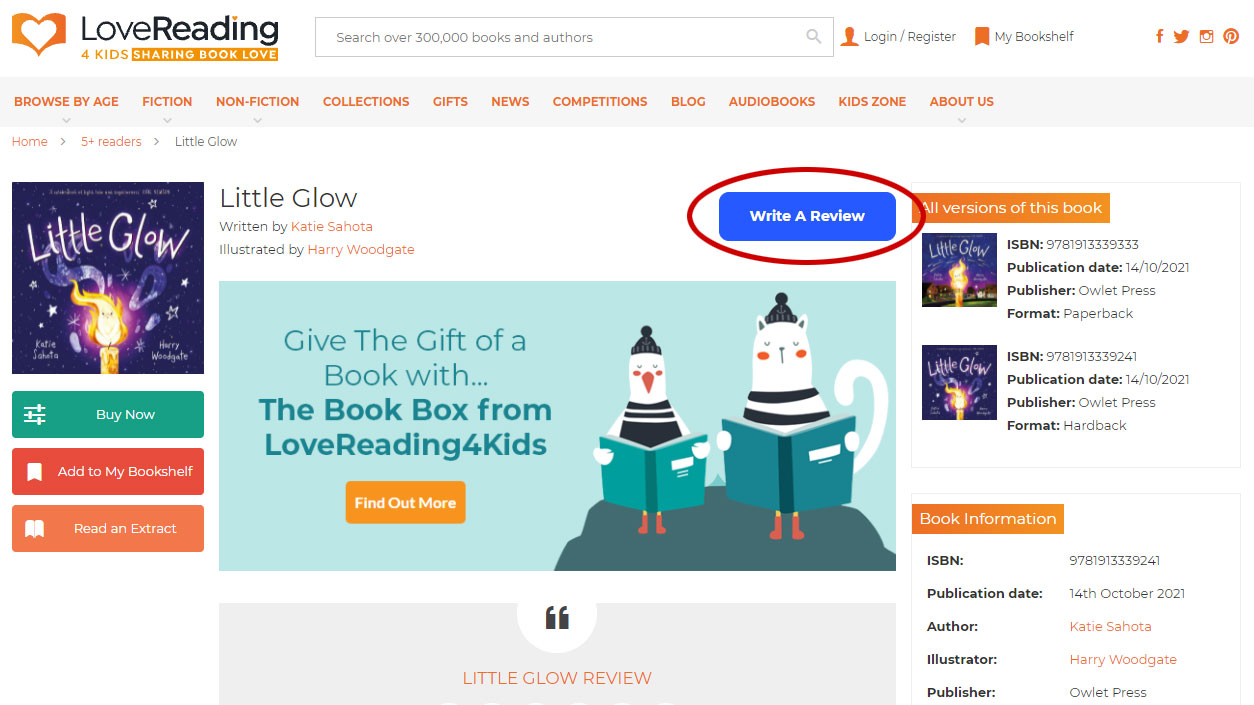 Submit the review with your details so that if your review is successful in getting published on the site, we can email a link and you can share it with your family and friends.
If you need some inspiration check out our Ten tips for writing top book reviews feature.
In addition, once a month we will select the top book review and the winning reviewer will receive a LoveReading4Kids gift box in their relevant age range, and a special Reading Champion badge.
We look forward to you joining the LoveReading family of kids reader reviewers.
Happy Reading!