Author's Website
www.cathymacphail.com/
Author's Facebook
Find Cathy Macphail on Facebook
Author's Facebook Latest

Author's Tweets
Sat, 28 Mar 2015 @ 22:03


RT @_AngelaLansbury: Angela Lansbury with Ed Miliband. Dame Angela's grandfather, George Lansbury was the Labour Party leader in the 30's. …

Sat, 28 Mar 2015 @ 21:33


RT @Nicole_Cliffe: I'm going to start writing utopian YA. Diverse teens having safe sex & getting good free educations while their parents …

Sat, 28 Mar 2015 @ 21:07


RT @ChristieC733: Pls Retweet! "CHRISTIANS 4 ISRAEL" #christians 4 #Israel #Godovereverything @seanhannity http://t.co/XEJiZu3qbR

Sat, 28 Mar 2015 @ 20:41


RT @ScottishSun: Jihadi bride's dad marched with Lee Rigby killer: http://t.co/bav2E6sSqI http://t.co/VdNJi47auQ

Sat, 28 Mar 2015 @ 16:06


Lovely morning at the Lochwinnoch Arts Festival!
Author's Blog
catherinemacphail.blogspot.co.uk/
Did you know
At lovereading
4kids
you can download and read an opening extract and an online review of books by Cathy Macphail and hundreds of other authors
Children's Author 'Like-for-Like' recommendations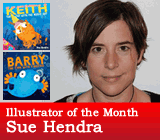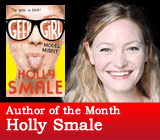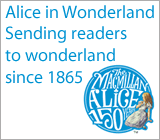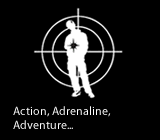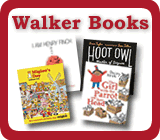 Need to send a gift?
Click to buy book vouchers
Cathy Macphail - Children's Author
---
Scottish author Cathy McPhail won the Kathleen Fidler Award with her novel Run Zan Run, the Scottish Arts Council Award with her second novel, Fighting Back, a Royal Mail award and the 2010 Explore Award for Roxy's Baby and the 2010 Stockport Award and Royal Mail Award for Grass. Cathy's work is enormously popular with young teenagers, her trademarks being pacy and topical storylines. Cathy lives in Greenock, Scotland.
Cathy wrote Run Zan Run after her daughter Katie was bullied at school. Cathy now loves writing for children. Asked what she'd do if she wasn't a writer, she says: "If I wasn't paid to write, I'd still write books. What do I do in my spare time? I write. What is my hobby? Writing. I just love it. So, what would I be if I wasn't a writer? Bored stiff."
Cathy is the author of the heart-stopping and highly original crime thrillers Nemesis Boys. Reluctant readers in particular will be drawn to the whole package – the dramatic cover look, the short time frame in which all four thrillers are set, the short, pacy chapters, the cliff hangers and the dynamic, independent, resourceful boy hero.

Nemesis is the junior Bourne Identity so parents who are fans of Robert Ludlum's writing will appreciate just how good and suitable the Nemesis quartet is for their late tween and teen offspring.
Devil you know is a fast-paced teen thriller with the author's unique brand of real-life drama and shocking twists, the action-packed story of a group of boys dealing with friendship, trust and revenge on a Glasgow estate.
There are bookmarks and posters to download from Cathy's website - click on the link on the right hand side.
---
Featured Books, with extracts by Cathy Macphail
---
Loading other books by Cathy Macphail...