Featured Books, with extracts, by Cathy Macphail
Loading other books by Cathy Macphail...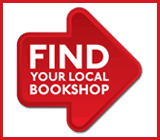 Author Info
Author's Website
Author's Facebook
Find Cathy Macphail on Facebook
Author's Facebook Latest
Author's Tweets
Wed, 29 Jul 2015 @ 10:13


If you cut off someone's head and attach it to a different body, is that a head transplant or a body transplant. Discussion now on Radio 4!

Tue, 28 Jul 2015 @ 19:32


RT @SarahKiczek1: Every child begins the world again #WomenBetrayed #DefundPlannedParenthood http://t.co/jzji1mXyGd

Tue, 28 Jul 2015 @ 19:32


RT @CatholicDaniel: Even the smallest person can change the course of the future. #DefundPP #PPsellsBabyParts #WomenBetrayed http://t.co/YJ

Tue, 28 Jul 2015 @ 08:50


RT @GlenMoyer1: Excited to join @DavidRFaller @inverclyderadio at 2p Friday, 31 July to talk about my "all things Scottish" #podcast. http:

Tue, 28 Jul 2015 @ 08:50


RT @WillBlackWriter: Have a read & RT it if you think @David_Cameronshould apologise for calling abuse victims conspiracy theoristshttp:/
Author's Blog
catherinemacphail.blogspot....
Did you know
At Lovereading4kids you can download and read an Opening Extract and an online review of books by Cathy Macphail and hundreds of other authors.