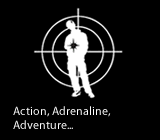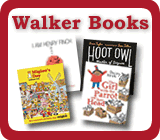 Need to send a gift?
Click to buy book vouchers
About Lovereading (and Lovereading4kids)
---
Lovereading was founded for book lovers by book lovers in 2005. These days, it is harder than ever to find the book you want to read next - particularly because of the sheer volume and choice of books you can find on the net. So at Lovereading, we only feature books we have read and believe are great reads in their category.
We have developed some unique online tools to help you choose your next read, including free 10-15 page Opening Extracts of every one of our Featured Books. And our readers particularly appreciate the regular magazines we send them, recommending books they might like to read in their categories of choice. These are completely free and come with no commitment to buy.
Since we started Lovereading, we have added more and more books, ( we now have over 12,000 Opening Extracts) more and more unique features (you will love Author Like for Like) and more and more readers all of whom we would like to thank for their ongoing help and support.
We hope all of you who love reading continue to enjoy what we are doing. We certainly love doing it for you!
The people behind Lovereading
---

Peter Crawshaw
Co-founder & Director
contact

My great loves in life, aside from my wife and three sons, are technology and books. These two passions have come together nicely with Lovereading, where we use the best of the net, and the best people, to make choosing books a joy.
When I was seven I read The Hobbit, which really kick-started my reading life. Now I sometimes take a longer route to work just to fit in a few more pages of whatever novel I'm absorbed in. I love good crime fiction like Greg Isles or Peter Temple but, unsurprisingly, I now read a wide variety of fiction because of the day job.
Before starting Lovereading with Louise and Hugh, I worked for more than 15 years in some large companies, as well as running my own marketing consultancy. Probably most useful to my work now were the five years I spent at Book Club Associates.
---

Louise Weir
Co-founder & Director
contact

My love of reading only really began in my early teens; before this I was busy trying to be different from my bookworm sister. But when I discovered what I was missing out on I wasted no time in devouring every book I could find, from action and adventure to more girly fiction. I'll be the first to admit that high-brow literature isn't for me.
Since setting up Lovereading I've become a huge fan of 'tween' and teen fiction. There are so many brilliant stories, and with two daughters of this age I'm able to suggest authors they might enjoy. Tim Lott's first foray into children's literature, Fearless, and talented debut novelist Sharon Dogar's Waves are two wonderful examples.
I've spent almost 20 years in the book publishing/retailing industry working in some of the top five publishing houses in the UK, and have been responsible for launching many, now internationally famous, authors in the adult's and children's market.
---
Hugh Salmon
Co-founder
contact

I've always loved reading, but I seem to have two problems. The first is I can only read when I'm able to give a book my undivided attention i.e. the rare occasions when my two sons and my daughter are out, and the TV is switched off. The other is time. I find it frustrating to read a couple of pages of a book, put it down, then pick it up again later to read a couple more. And if I read before bed I always seem to nod off and lose my place.
But recently I've discovered a new trick. My favourite genres on Lovereading are literary/contemporary and biography/autobiography. So I save the novels for when I can give them my absolute undivided attention, and I listen to the biographies and autobiographies on audiobook. They're not so plot driven, so they're great to listen to in a more sporadic fashion.
My career background is in major multinational advertising agencies and for a time I managed O&M Thailand, the biggest agency in Asia outside Japan. In 1999 I founded my own advertising agency, eponymously named The Salmon Agency, and one of our clients was the publisher Hodder Headline, which is how I met Louise.
---

Julia Eccleshare
Book reviewer
contact

Julia Eccleshare has spent her working life to date within children's books as a critic, an editor, an author and a commentator. Apart from her current role as Editorial contributor and advisor to Lovereading4kids, she is the children's editor of the Guardian.
She has co-edited and is the author of a number of books including the Rough Guide to Teenage Literature, the fascinating and insightful Beatrix Potter to Harry Potter: Portraits of Children's Writers, which is a celebration of a century of children's literature, as well as Treasure Islands: the Woman's Hour Guide to Children's Books. She also spent some considerable time as a children's fiction editor in UK publishing. She has been a selector to the Children's Books of the Year, a guide to the best books published annually, a member of the advisory board of a children's book club and for some while was children's books editor of The Bookseller. She regularly appears as a judge or Chair of judges on some of the major children's book prizes including the Whitbread (now called the Costa) and the Nestle among others.
From this engagement with the field she has encyclopaedic knowledge of what has been published for children over the last twenty five or thirty years, how fashions have changed, what has worked and how best to help children and their parents find the book that they will most enjoy. Julia was awarded the Eleanor Farjeon Prize in 2000 in recognition of her outstanding contribution to children's books. She is married with four children and lives in London.
Lovereading in the press
---
Lovereading has created quite a buzz over the years. See (and hear) what the world is saying about us.

Evening Standard: The 20 most inspiring businesses in London - 25/01/2007

"Virtually every book that has ever been written is now available online. Choice seems overwhelming, and as 65 percent of people are daunted by bookshops we though we could make it easier for them to read more books."
See the full article
---

Webuser: Best new websites - January 2008

"Since we first reviewed it back in 2005, the spendid Lovereading has come on leaps and bounds.... Like all good books, you can immerse yourself in Lovereading for hours."
See the full article
---

Steve Wright: Website of the day - BBC Radio 2

"A very useful service for book lovers. There's not really anything comparable, making the first chapters available... and they guarantee as least 25% off the RRP (recommended retail price)."
Hear the full review
The Lovereading group of sites