Author's Website
www.johntownsend.co.uk/
Did you know
At lovereading
4kids
you can download and read an opening extract and an online review of books by John Townsend and hundreds of other authors
Children's Author 'Like-for-Like' recommendations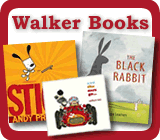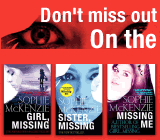 Need to send a gift?
Click to buy book vouchers
John Townsend - Children's Author
---
After years of teaching in secondary schools, John Townsend realised that boys were crying out for cool, quick reads – so he decided to write them! He has now written over 100 books! He is in huge demand as a guest speaker – whether at schools, writers' groups or libraries. His other books for Barrington Stoke include Deadline and Firebomb. He lives in Suckley, Worcester.
---
Featured Books, with extracts by John Townsend
---
Loading other books by John Townsend...