Author's Website
www.jameslovegrove.com
Did you know
At lovereading
4kids
you can download and read an opening extract and an online review of books by James Lovegrove and hundreds of other authors
Children's Author 'Like-for-Like' recommendations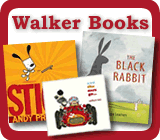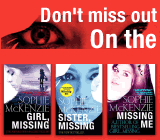 Need to send a gift?
Click to buy book vouchers
James Lovegrove - Children's Author
---
James Lovegrove first began writing seriously while at university. He now is the author of several acclaimed novels and books for children. His satirical book, Days, was shortlisted for the 1998 Arthur C. Clarke Award. The short novel Wings, published by Barrington Stoke, was short-listed for several awards. His other titles for Barrington Stoke are Ant God, Cold Keep, Dead Brigade, Free Runner and Kill Swap.
---
Featured Books, with extracts by James Lovegrove
---
Loading other books by James Lovegrove...