Author's Website
www.franzeskaewart.com/
Did you know
At lovereading
4kids
you can download and read an opening extract and an online review of books by Franzeska G. Ewart and hundreds of other authors
Children's Author 'Like-for-Like' recommendations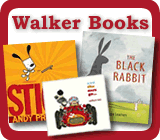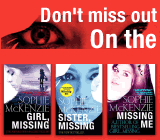 Need to send a gift?
Click to buy book vouchers
Franzeska G. Ewart - Children's Author
---
Franzeska was born in Galloway. She worked for a while as a medical researcher before becoming a teacher. She has taught in Pakistan and is interested in how bilingual children learn English. She now lives in Renfrewshire with her partner. In her spare time she enjoys gardening, walking, cycling, painting and writing. Franzeska wrote Bima and the Water of Life for Barrington Stoke.
---
Featured Books, with extracts by Franzeska G. Ewart
---
Loading other books by Franzeska G. Ewart...