Did you know
At lovereading
4kids
you can download and read an opening extract and an online review of books by Mary Murphy and hundreds of other authors
Children's Author 'Like-for-Like' recommendations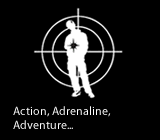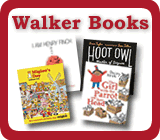 Need to send a gift?
Click to buy book vouchers
Mary Murphy - Children's Author
---
An extremely popular and prolific Irish author and illustrator, Mary Murphy's titles include I Like It When... and Some Things Change. She lives in Dublin, Ireland.
As a child, Mary was a constant reader. Her favourite books included Mary Poppins, Peter Pan and Tom's Midnight Garden. She also loved any stories about animals. Mary was the third of six children.

Mary describes herself as "fairly outdoorish, but not sporty". She loves walking, swimming, reading and cycling.

She studied Illustration and Design in Dublin before freelancing as an illustrator. She has always written for pleasure and soon began developing ideas for children's books following the antics of characters she had already visualised. A technique she sometimes uses is to draw the character in different situations and then see what follows on from there.
---
Featured Books, with extracts by Mary Murphy
---
Loading other books by Mary Murphy...