Author's Website
www.mattdickinson.com/
Author's Facebook
Find Matt Dickinson on Facebook
Author's Facebook Latest

Author's Tweets
Did you know
At lovereading
4kids
you can download and read an opening extract and an online review of books by Matt Dickinson and hundreds of other authors
Children's Author 'Like-for-Like' recommendations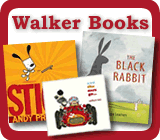 Need to send a gift?
Click to buy book vouchers
Matt Dickinson - Children's Author
---
Matt Dickinson is a writer and film-maker with an enduring (and sometimes dangerous) passion for wild places and people who push themselves to their limits. He was trained as a film maker at the BBC and has subsequently filmed many award-winning documentaries for National Geographic Television, Discovery Channel and Channel 4.
As a director and cameraman he has worked with some of the world's top climbers and adventurers, joining them on their expeditions to the Himalayas and beyond. Along the way he has survived some life-threatening dramas including an avalanche in Antarctica and a killer storm on Everest.
Matt's proudest moment was filming on the summit of Mount Everest having successfully scaled the treacherous North Face of the world's highest peak. He is only the fifth British climber ever to do so, and his account of his ascent – The Death Zone – was a bestselling book, selling over 250,00 copies. His writing credits also include two novels for adults, High Risk and Black Ice, both published in the UK and in numerous foreign editions. Mortal Chaos is the first book in Matt's adrenaline-fuelled three-book series for teens.
---
Featured Books, with extracts by Matt Dickinson

Mortal Chaos
Matt Dickinson
'The Butterfly Effect' - otherwise known as the scientific theory that a single occurrence, no matter how small, can change the course of the universe forever - is the central premise of this stunning debut. This heart-stopping adventure by writer,...
Featured in:
11+ readers
|
Books Reviewed by Children
|
eBooks
Format:
Paperback -
Released:
02/02/2012
Info
Extract
Wishlist
Compare Price
Buy
---
Loading other books by Matt Dickinson...