Author's Website
www.mattdickinson.com/
Author's Facebook
Find Matt Dickinson on Facebook
Author's Facebook Latest

Author's Tweets
Did you know
At lovereading
4kids
you can download and read an opening extract and an online review of books by Matt Dickinson and hundreds of other authors
Children's Author 'Like-for-Like' recommendations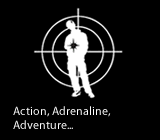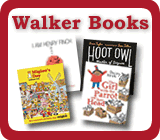 Need to send a gift?
Click to buy book vouchers
Matt Dickinson - Children's Author
---
Matt Dickinson is an award-winning writer and filmmaker with a passion for climbing and adventure. During his filmmaking career he has worked as a director/cameraman for National Geographic television, the Discovery Channel, the BBC and Channel 4. His film
projects have taken him to Antarctica, Africa and the Himalaya, often in the company of the world's leading climbers and expeditioners.
His most notable film success was 'Summit Fever' in which Matt reached the summit of Everest via the treacherous North Face. His book The Death Zone tells the true story of that ascent and has become a bestseller in many different countries.
Matt is currently Patron of Reading at the Sidney Stringer Academy in Coventry and continues to climb and explore. In January 2013 he summitted Mount Aconcagua, which, at 6,965 metres, is the highest peak in the world outside the Himalaya. Currently, he is planning an ascent of Mount Denali in Alaska, one of the 'Seven Summits'.
Recently Matt has started writing fiction for teenage readers. His debut thriller series Mortal Chaos was well received by critics and readers alike.
To celebrate the launch of The Everest Files Matt will be touring the UK, speaking at schools and colleges and inspiring a new generation of adventurers.
---
Featured Books, with extracts by Matt Dickinson

Mortal Chaos
Matt Dickinson
'The Butterfly Effect' - otherwise known as the scientific theory that a single occurrence, no matter how small, can change the course of the universe forever - is the central premise of this stunning debut. This heart-stopping adventure by writer,...
Featured in:
11+ readers
|
Books Reviewed by Children
|
eBooks
Format:
Paperback -
Released:
02/02/2012
Info
Extract
Wishlist
Compare Price
Buy
---
Loading other books by Matt Dickinson...