Author's Website
www.nicholasallan.co.uk/homepage.htm
Did you know
At lovereading
4kids
you can download and read an opening extract and an online review of books by Nicholas Allan and hundreds of other authors
Children's Author 'Like-for-Like' recommendations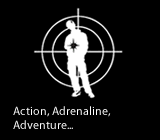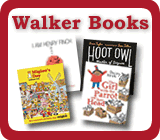 Need to send a gift?
Click to buy book vouchers
Nicholas Allan - Children's Author
---
Nicholas Allan studied Fine Art at the Slade and has completed an MA in creative writing at the University of East Anglia. His highly original picture books have won him several awards including the Sheffield Children's Book Award for The Queen's Knickers and the Federation of Children's Books Best Picture Book Award for Demon Teddy. He lives in Lambeth in a converted pub.
---
Featured Books, with extracts by Nicholas Allan
---
Loading other books by Nicholas Allan...