Author's Website
www.geraldinemccaughrean.co.uk
Author's Blog
mccaughrean.tumblr.com
Did you know
At lovereading
4kids
you can download and read an opening extract and an online review of books by Geraldine Mccaughrean and hundreds of other authors
Children's Author 'Like-for-Like' recommendations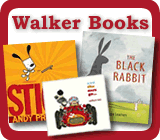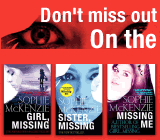 Need to send a gift?
Click to buy book vouchers
Geraldine Mccaughrean - Children's Author
---
Geraldine McCaughrean was born and educated in Enfield, North London. She trained as a teacher, worked for ten years in publishing, and in 1988 became a full-time writer. Since then Geraldine has written over 160 books and plays for both adults and children, including Peter Pan in Scarlet, the official sequel to J M Barrie's Peter Pan, which was one of the most talked about and successful children's titles of 2006.

Geraldine McCaughrean has won the Carnegie Medal, the Whitbread Children's Book Award (three times), the Guardian Children's Fiction Prize, the Smarties Bronze Award (four times), the Blue Peter Book of the Year award and the Blue Peter Special Book to Keep Forever award. In the States, accolades have included the Printz Award, America's most prestigious teen-book prize.

Geraldine lives in Berkshire with her husband and their daughter.



Anne Fine on Geraldine McCaughrean:
'I reckon Geraldine McCaughrean knocks the socks off every other children's writer today. Everything she does is different and everything works – look at her list of prizes. She must write in tremendous bursts. Some years, she's so prolific the rest of us start joking that the fairies come in at night to do her work for her. Then she'll go quiet, so unlike all those writers who are persuaded by their publishers to come up with something every year, no matter how tired or drab. If Geraldine has nothing fresh to write, she doesn't write it.' (The Guardian)
---
Featured Books, with extracts by Geraldine Mccaughrean
---