Author's Website
www.sharoncreech.com/
Author's Facebook
Find Sharon Creech on Facebook
Author's Facebook Latest
Author's Tweets
Fri, 24 May 2013 @ 17:33


LOVE! Man reenacts conversa. he had with his 2-yr-old daughter (with another full-grown man) http://t.co/ymb4xszJ3E via @dangermindsblog

Fri, 24 May 2013 @ 17:28


Great little diner in Maine (see door signs and menu): http://t.co/9FrFImJfh4

Wed, 22 May 2013 @ 14:00


Beloved Books http://t.co/zBUdHSwxhr

Tue, 21 May 2013 @ 15:33


Today's mail: "What outher bookes have you roten?" and "Do you have alot of morny?" #loveinventedspelling

Mon, 20 May 2013 @ 00:59


Communing with animals (pic): http://t.co/ITLbaa2EMB
Author's Blog
sharonkaycreech.blogspot.co.uk/
Did you know
At lovereading
4kids
you can download and read an opening extract and an online review of books by Sharon Creech and hundreds of other authors
Children's Author 'Like-for-Like' recommendations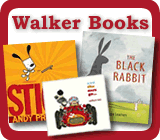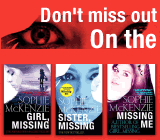 Need to send a gift?
Click to buy book vouchers
Sharon Creech - Children's Author
---
Known for writing with a classic voice and unique style, Sharon Creech is the best-selling author of the Newbery Medal winner WALK TWO MOONS, and the Newbery Honor Book THE WANDERER. She is also the first American in history to be awarded the CILIP Carnegie Medal for RUBY HOLLER. Her other works include the novels LOVE THAT DOG, BLOOMABILITY, ABSOLUTELY NORMAL CHAOS, CHASING REDBIRD, and PLEASING THE GHOST, and two picture books: A FINE, FINE SCHOOL and FISHING IN THE AIR. These stories are often centered around life, love, and relationships -- especially family relationships. Ms. Creech's first novel for children, ABSOLUTELY NORMAL CHAOS, was based on her own "rowdy and noisy" family. Growing up in a big family in Cleveland, Ohio, helped Ms. Creech learn to tell stories that wouldn't be forgotten in all of the commotion: "I learned to exaggerate and embellish, because if you didn't, your story was drowned out by someone else's more exciting one."
With a knack for storytelling and love of reading, a young Ms. Creech aspired to become a novelist: "To be able to create other worlds, to be able to explore mystery and myth -- I couldn't imagine a better way to live. . .except perhaps to be a teacher, because teachers got to handle books all day long." In college, Ms. Creech took her first writing courses and attended writing workshops. This renewed her enthusiasm for becoming a novelist. Following her studies in college and graduate school, Ms. Creech worked as an editorial assistant before deciding to become a teacher overseas. Now, after spending eighteen years teaching and writing in Europe, she and her husband have returned to the United States to live.
---
Featured Books, with extracts by Sharon Creech
Walk Two Moons
Sharon Creech
Salamanca Hiddle is travelling across the United States with her eccentric grandparents. On her journey, she tells the story of her friend Phoebe, a girl of wild imaginings. But beneath Sal's funny anecdotes is the deeper story of Sal's mother,...
Featured in:
9+ readers
|
eBooks
Format:
Paperback (b Format) -
Released:
23/03/2001
Info
Extract
Wishlist
Compare Price
Buy
---
Loading other books by Sharon Creech...