Did you know
At lovereading
4kids
you can download and read an opening extract and an online review of books by Kevin Brooks and hundreds of other authors
Children's Author 'Like-for-Like' recommendations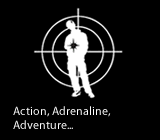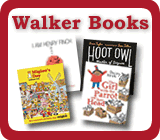 Need to send a gift?
Click to buy book vouchers
Kevin Brooks - Children's Author
---
It was the publication of Martyn Pig that changed everything. After being turned down by a number of publishers, Kevin Brooks sent his manuscript to The Chicken House, who jumped on the chance to publish it. They released Martyn Pig in the spring of 2002. In the U.K, the book went on to be short-listed for the Carnegie Medal and win a Branford Boase Award for a first best novel. And in the United States, it was named a Publishers Weekly Flying Start and an ALA Book of the Year, among its many accolades.
One of Brooks' favorite genres is the detective novel, and this shows in his writing, "I think my awareness of plot comes from having read a lot of crime fiction. When Martyn Pig came out, the reviewers were saying things such as 'well plotted' novel. I found that surprising because I didn't have any idea that I could plot or structure a story. I do plan, but I'm not consciously aware that I'm building a plot that creates good suspense; it comes naturally because I've soaked myself in those sorts of plots."
Why did he decide to write for children? "There are not many differences, I don't think, between writing for children and writing for adults," Brooks says, "because children aren't that different from adults. But I would say the story is the main thing, with children. With adults you might use different styles and structures, perhaps indulge in fiddly niceties. Writing for children brings you down to basics."
---
Featured Books, with extracts by Kevin Brooks
Lucas
Kevin Brooks
Bound to capture your imagination right from the start, Lucas is the thriller that follows Caitlin, a 15-year-old girl who falls in love with a mysterious and beautiful boy with tragic consequences. The plot is gripping, thrilling and heartbreaking all...
Featured in:
13+ readers
|
eBooks
Format:
Paperback -
Released:
06/03/2006
Info
Extract
Wishlist
Compare Price
Buy
---
Loading other books by Kevin Brooks...