Did you know
At lovereading
4kids
you can download and read an opening extract and an online review of books by Shen Roddie and hundreds of other authors
Children's Author 'Like-for-Like' recommendations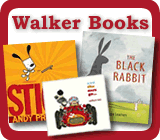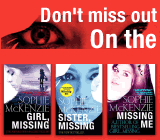 Need to send a gift?
Click to buy book vouchers
Shen Roddie - Children's Author
---
Shen Roddie was born in Singapore but she now lives in Oxford. She is the author of about 30 picture books including The Gossipy Parrot and Sandbear. She began her career as a graduate journalist and got to interview the crew of Apollo 17 — the last men to walk on the moon! Since then she has worked as head of media for a large oil company, spending a dizzy amount of time on the waves to-ing and fro-ing on ferries from the mainland to the refinery on an island. She has also been a copywriter, radio presenter and, for the last ten years, a children's writer.
---
Featured Books, with extracts by Shen Roddie
---
Loading other books by Shen Roddie...