Did you know
At lovereading
4kids
you can download and read an opening extract and an online review of books by Graham Denton and hundreds of other authors
Children's Author 'Like-for-Like' recommendations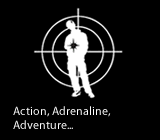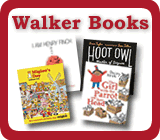 Need to send a gift?
Click to buy book vouchers
Graham Denton - Children's Author
---
Graham Denton is a widely published poet and anthologist. Publications of poems selected by Graham include My Cat is in Love with the Goldfish for A&C Black, as well as Silly Superstitions (Macmillan), Wild! Rhymes that Roar (Macmillan) and the CLPE-short-listed Giving You the Willies (Delightfully Devilish Verse and Much Much Worse).
---
Featured Books, with extracts by Graham Denton
---
Loading other books by Graham Denton...