Author's Website
www.cressidacowell.co.uk/
Did you know
At lovereading
4kids
you can download and read an opening extract and an online review of books by Cressida Cowell and hundreds of other authors
Children's Author 'Like-for-Like' recommendations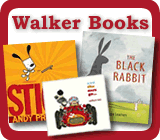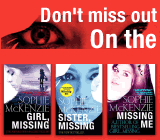 Need to send a gift?
Click to buy book vouchers
Cressida Cowell - Children's Author
---
Cressida Cowell grew up in London and on a small, uninhabited island off the west coast of Scotland. The name of the island is a secret, but it was such a small island it wasn't really big enough to have a name at all. There were no roads or shops or electricity on the island, just one house and a storm-blown wilderness of sea-birds and heather.
Every year, Cressida's family spent four weeks of the summer, and two weeks of the spring, on the island. The family had to catch their own fish to eat. The house was lit by candle-light, and there was no telephone or television, so Cressida spent her time drawing and writing stories.
In the evening, Cressida's father read the children tales of the Vikings, who had invaded this island Archipelago over half a millennium before, of the quarrelsome Tribes who fought and tricked each other, and of legendary dragons who were supposed to live in the caves in the cliffs. This was how Cressida herself first began to write stories about Vikings and dragons, back when she was eight or nine years old. Many years later, she turned her original childhood ideas into the book How to Train Your Dragon, featuring Hiccup the reluctant Viking, and his equally reluctant dragon, Toothless.
When Cressida wasn't on the island, she was going to school at Marlborough College in Wiltshire where she met and became close friends with Lauren Child, a fellow author/illustrator and the creator of TV's Charlie and Lola. Cressida and Lauren remain close friends. Indeed Lauren is godmother to Cressida's daughter Clemmie.
After school, Cressida obtained a BA in English Literature from Oxford University, a BA in Graphic Design from St Martin's and an MA in Narrative Illustration from Brighton.
Cressida wrote and illustrated her first picture book, Little Bo Peep's Library Book, for Hodder Children's Books in 1998. Her first novel for eight to twelve year olds, How to Train Your Dragon, was published to popular and critical acclaim in 2003: 'The next big thing in children's literature,' wrote The Independent on Sunday. 'Irresistibly funny, exciting and endearing,' said The Times.
How to Train Your Dragon has now been published in over thirty languages. Film rights were sold to DreamWorks Animation in 2003 for a substantial sum and the filmed version was released into cinemas in March 2010. The 3D animated film from the studio that created Shrek, Madagascar and Kung Fu Panda, was directed by Chris Sanders and Dean DeBlois (the directors of Lilo and Stich) and produced by Bonnie Arnold (who produced Toy Story).
---
Featured Books, with extracts by Cressida Cowell
---