Author's Website
www.randomhouse.co.uk/childrens/charlies
Did you know
At lovereading
4kids
you can download and read an opening extract and an online review of books by Charlie Small and hundreds of other authors
Children's Author 'Like-for-Like' recommendations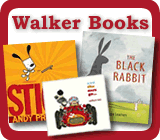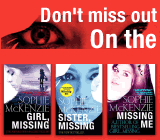 Need to send a gift?
Click to buy book vouchers
Charlie Small - Children's Author
---
Charlie Small is a keen amateur explorer. His interests include climbing trees, collecting things, playing computer games and football. He also enjoys conversing in the secret language of the gorillas. His present whereabouts is unknown, but we understand that he's hoping to be home in time for tea.
---
Featured Books, with extracts by Charlie Small
---
Loading other books by Charlie Small...