Author's Website
www.clairefreedman.co.uk
Author's Tweets
Author's Blog
www.clairefreedman.co.uk/myblog/
Did you know
At lovereading
4kids
you can download and read an opening extract and an online review of books by Claire Freedman and hundreds of other authors
Children's Author 'Like-for-Like' recommendations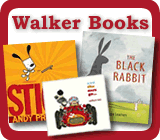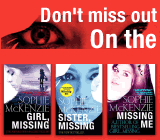 Need to send a gift?
Click to buy book vouchers
Claire Freedman - Children's Author
---
Claire Freedman lives on the Essex coast. She has worked for the BBC, Harrods and for a reprographic company and now writes full-time. She is the author of a number of books for children, including A Kiss Goodnight, Snuggle Up, Sleepy Ones and On This Special Night with Little Tiger Press. When not writing, Claire spends her time sailing, walking in the countryside and, when she can, travelling abroad.
Claire discovered her love of writing for children after joining a local writing group – which she still enjoys attending regularly. She began by writing stories and picture strips for comics including Twinkle, Pingu and Sesame Street, before trying her hand at picture books.
Q&A with Claire Freedman
Where do you continue to get your inspiration from?
It's not always easy to get new ideas, but usually something small will spark me off. It might be something someone says or does, or even a display in a shop window! Anything and everything can inspire me!
Your picture book Cuddle Bear is absolutely gorgeous. Are there times when you just really need a hug? If there's nobody around at the time what do you do instead of a hug?
EVERYBODY needs hugs - that's why it's good to have Cuddle Bear around! If there's no one around when I need a cheer up hug, I usually find my way to the extremely lovely store of chocolate bars in my kitchen!
Was there anyone or anything that inspired Cuddle Bear? Do you still have an old bear from when you were younger?
Cuddle Bear was inspired totally by my own teddy bear, Mr Cuddles. My husband, Michael, gave Mr Cuddles to me before we were married. Mr Cuddles has become quite a character in our house – which has led to the storyline!!! Of course he is now over the moon at being published and has insisted I buy him a diamond for his tooth and some celebrity shades!
What was your favourite book when you were growing up?
I loved Winnie the Pooh.
If you had one piece of advice you could give to yourself when you were starting out as a writer, what would it be?
Believe in myself.
What's the best thing about being a picture book author?
Hearing how much children (and adults!) have enjoyed my books, and that it adds to that special family time together.
---
Featured Books, with extracts by Claire Freedman
---