Author's Website
gillarbuthnott.wordpress.com/
Did you know
At lovereading
4kids
you can download and read an opening extract and an online review of books by Gill Arbuthnott and hundreds of other authors
Children's Author 'Like-for-Like' recommendations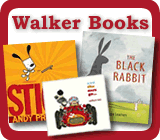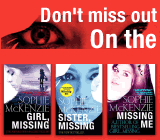 Need to send a gift?
Click to buy book vouchers
Gill Arbuthnott - Children's Author
---
Gill Arbuthnott: "I was born and brought up in Edinburgh, so completely failed to appreciate what a wonderful place it was until I'd lived somewhere else! I studied Zoology at St Andrews University, then did a couple of years medical research in Southampton, but I didn't take to the south of England… When I came back to Edinburgh I took up a biology teaching post, and I've been here ever since.
I'm married, have two children, one cat and occasional use of a snake. I live in the Bruntsfield/Morningside area of Edinburgh, where it now seems to be compulsory to live if you write (or perhaps to write if you live...).
I teach Biology part time, though it often feels like full time, and write whenever I get the chance, which isn't nearly often enough."
GILL ARBUTHNOTT Q&A:
What is the maddest thing you have ever done?

Nothing very mad… I went once to buy a black kitten and came back with a deaf, one-eyed white adult cat. (It wasn't my fault though: he chose me.) Oh, and there was the time at the fun fair when I went on a roller coaster even though I knew I hated them. It felt like the longest two minutes of my life.

Which of the mad scientists would you have liked to meet and why?

Rita Levi-Montalcini. Not only did she do important work under very difficult conditions, she lived through amazing times. She alsohad great style in the way she dressed and looked, and she was a fabulous cook. What a woman!

Which discovery would you have liked to have made?

I'd love to have been part of the discovery of the structure of DNA (the chemical that controls most of what we are). It's so beautiful, and it unlocked so many ideas in Biology. AND I would have to go to work with some incredible people. Maybe I'll tell you about them in another book!

What do you think is the best discovery made by a scientist?

It's not an important discovery, but it has made a lot of people very happy… The discovery of how to make chocolate so that it starts to melt at the temperature of the human mouth!
---
Featured Books, with extracts by Gill Arbuthnott
---
Loading other books by Gill Arbuthnott...