Did you know
At lovereading
4kids
you can download and read an opening extract and an online review of books by Jon Scieszka and hundreds of other authors
Children's Author 'Like-for-Like' recommendations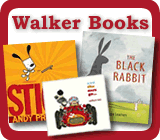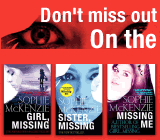 Need to send a gift?
Click to buy book vouchers
Jon Scieszka - Children's Author
---
Jon Scieszka was born in Flint, Michigan on September 8th, 1954. He grew up with five brothers, the same birthday as Peter Sellers and the Virgin Mary, and a sneaking suspicion that the characters in his Dick and Jane reader were not of this world.
Those plain facts, plus his elementary school principal dad, his registered nurse mom (who once took Jon's Cub Scout den on a field trip to the prenatal ward), MAD magazine, four years of pre-med undergrad, The Rocky and Bullwinkle Show, an M.F.A. in Fiction from Columbia University, Robert Benchley, five years of painting apartments in New York City, his lovely wife Jeri Hansen who introduced him to Molly Leach and Lane Smith, Green Eggs and Ham, his teenage daughter Casey and almost teenage son Jake, ten years of teaching a little bit of everything from first grade to eighth grade, and the last twenty years of living in Brooklyn... are just some of Jon's answers to the questions, "Where do you get your ideas?" and/or "How did you become a writer?"
---
Featured Books, with extracts by Jon Scieszka
---
Loading other books by Jon Scieszka...