Author's Website
www.wimpykid.com/
Author's Tweets
Wed, 22 May 2013 @ 16:16


Fan art in Brazil. http://t.co/NhliznLr3l

Tue, 21 May 2013 @ 23:10


Visiting São Paulo, Brazil, to promote the seventh "Diario de um Banana" and to meet fans! http://t.co/mJz1cCvz48

Wed, 15 May 2013 @ 02:49


Thanks to all the kids who voted for me as Author of the Year at the Children's Choice Book Awards! Wow, I'm so grateful!!!

Tue, 26 Mar 2013 @ 21:32


The new Wimpy Kid book will come out in November 2013. Check out the teaser image! http://t.co/TMCQ7IAjEk http://t.co/3xBjlpkkGS

Thu, 7 Mar 2013 @ 15:31


Found a long-lost sketchbook loaded with book ideas. This will help with Book 8! http://t.co/fBFz41gkES
Did you know
At lovereading
4kids
you can download and read an opening extract and an online review of books by Jeff Kinney and hundreds of other authors
Children's Author 'Like-for-Like' recommendations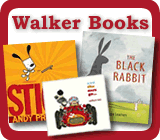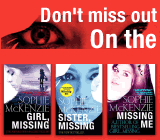 Need to send a gift?
Click to buy book vouchers
Jeff Kinney - Children's Author
---
Jeff Kinney was born in 1971 in Maryland, USA, and attended the University of Maryland in the early 1990s. It was there that Jeff ran a comic strip called ''Igdoof'' in the campus newspaper, and he knew he wanted to be a cartoonist.
However, Jeff was not successful in getting his comic strip syndicated after college, and in 1998 he started writing down ideas for Diary of a Wimpy Kid, which when released as a print series in April 2007, became a New York Times bestseller, eventually reaching the #1 spot. Diary of a Wimpy Kid: Rodrick Rules was released in January 2008 and also became a #1 bestseller.
The Diary of A Wimpy Kid series is now an international bestseller and has now been made into two blockbuster films. As well as being a bestselling author, Jeff is also an online developer and designer. He lives with his family in Massachusetts, USA.
Here's Jeff talking about Diary of a Wimpy Kid: Cabin Fever in this video:
---
Featured Books, with extracts by Jeff Kinney
---
Loading other books by Jeff Kinney...