Did you know
At lovereading
4kids
you can download and read an opening extract and an online review of books by John Agard and hundreds of other authors
Children's Author 'Like-for-Like' recommendations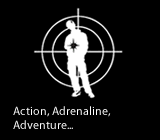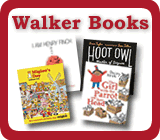 Need to send a gift?
Click to buy book vouchers
John Agard - Children's Author
---
John Agard is a playwright, poet and children's writer from Guyana, who moved to the United Kingdom in 1977. He worked for the Commonwealth Institute from 1978 to 1985, travelling throughout the United Kingdom as a touring reader promoting the Caribbean culture to over 2000 schools. He currently resides in Lewes, near Brighton with his partner, the poet Grace Nichols. He became the first Writer in Residence at the South Bank Centre in London and became Poet in Residence at the BBC in London as well. He has won a total of five awards for his works, including the Paul Hamlyn Award for Poetry in 1997 and the Cholmondeley Award in 2004. John was Poet-in-Residence at the National Maritime Museum from August to November 2008.
---
Featured Books, with extracts by John Agard

Book
John Agard
Tells us the story of the book! Told by none other than Book himself, this work begins with stories told from person to person, to writings on clay tablets to the development of parchment, right up to modern day and...
Featured in:
11+ readers
|
9+ readers
|
Books Reviewed by Children
|
eBooks
Format:
Hardback -
Released:
02/10/2014
Info
Extract
Wishlist
Compare Price
Buy
---
Loading other books by John Agard...