Author's Website
www.berliedoherty.com
Did you know
At lovereading
4kids
you can download and read an opening extract and an online review of books by Berlie Doherty and hundreds of other authors
Children's Author 'Like-for-Like' recommendations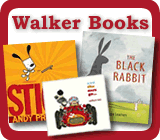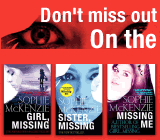 Need to send a gift?
Click to buy book vouchers
Berlie Doherty - Children's Author
---
Berlie Doherty is one of the UK's favourite children's authors. She has been writing for over twenty years and is published in more than twenty languages. She is a prolific writer of novels, storybooks, picture books, and plays. Berlie lives in Derbyshire
Q and A with Berlie Doherty

Q Which is your favourite book, of the ones you've written?
A It's really hard to say. It's like asking me which of my children I like the best! I have different memories of writing each one. I think Requiem is the one that pleased me the most, and of the children's books, Spellhorn gave the most pleasure to write because I got to know four children from the school for the blind while I was writing it (it's about a blind girl and a unicorn). Street Child led me to a lot of research, which I really enjoyed doing. But Daughter of the Sea is the one I always wanted to write.

Q Where do you get your ideas from?
A Everywhere. Where do you get your dreams from? I think I can remember the starting-point for every single book, and they're all different.

Q Which is your most popular book?
A Dear Nobody round the world, but in England it's Street Child, with Fairy Tales second!

Q How long have you been writing books for?
A My first book, How Green You Are!, was published in January 1982. I've been a full-time writer since 1983.

Q How many languages have your books been translated into?
A Twenty-one. Dear Nobody has the most translations.

Q Do you do other jobs as well?
A No! I don't have time! As well as writing books I write plays for stage, radio and television, so I'm pretty busy!

Q Do you enjoy writing books?
A Yes, I love it. But I hate the time when I can't think of anything to write about.

Berlie's houseQ Do you have a special place where you write your books?
A Yes. I live next to a farm and my special place is a little barn which looks out across fields of sheep to the Pennines. I call this my 'writing room', but sometimes I just work sitting in a comfortable chair by a big log fire, or perched on a stone by the river. It depends on my mood. I write longhand first, and then I put it on to a computer.

Q Where were you born?
A Knotty Ash, in Liverpool.

Q Why do you write?
A As a child I was always writing, and knew that I wanted to be a writer. I was encouraged by my father, who used to type up my poems and stories and send them to the local paper, the Liverpool Echo. Before long he taught me to type for myself! I think writing was a compulsion and still is—whatever new experience I have I feel a need to write it down, and my writing will include the physical description of the place where it happened, the emotions I felt, the people I met, even the conversations I had. Other people take photographs or paint pictures, but I need to write everything down.

Q Where do you start?
A Sometimes I start with an image, like a curled up stone that looks like a snake (The Snake-Stone) and that picture won't go out of my head for months until I've found a way of releasing it. Sometimes it will be a situation—a young couple forced to think about their futures, together or apart (Dear Nobody) or a character, a destitute child coping on his own (Street Child). With all of them the story is the last thing to come, but the germ of the idea floats around until I know it won't go away and I have to write about it. Sometimes I despair halfway through and think there's no way of bringing the story out, but even so I can't leave it alone and it won't leave me alone until the book is written.

Q Do you have any children? Pets?
A Janna, Tim and Sally. They're all grown up now. I have a black cat called Midnight. He talks all the time, and sometimes he sits on my knee when I'm trying to write.

Q How do you pick the names for the people in your books?
A Sometimes the characters are called after friends and relations, but often I change the name as the character develops.

Q How did you feel when you won the Carnegie medal for the first time?
A Fantastic. It was the greatest surprise of my life! It gave me the confidence I needed to carry on writing.

Q Could you give me some tips as my SATS are coming up. What advice would you give to people who want to become writers?
A Try lots of different things—poetry, stories and plays. Try to write something every day, even if it's a diary. Try to describe a place, or a person, or an event every week. And never imagine for a moment that it's going to be easy!

Q When did you start writing poetry? And how do you feel when you write your poems? (Emily Smithson)
A When I was about 8. They were published on the children's page of the Hoylake News and Advertiser and the Liverpool Echo. Unfortunately, when I was 14 I was told I was too old to be on the children's page, so I retired from writing for a few years! And when I write poems I feel a bit sad and a bit excited.

Q Would you recommend any of your books for a ten to twelve year old boy, because I love reading. (David Walker)
A Street Child, Children of Winter, Tough Luck, The Sailing-Ship Tree and, for the older boys, The Snake-stone.

Q Why did you decide to become an author? (Jade)
A I always knew I wanted to be a writer. I wrote a lot when I was a child, and some of it was published (see Emily's question above). And then, one day when I was grown up I wrote a story (my first for many years) and was told I should try to sell it. I did, and have been an author ever since. But why do I do it? Because I love writing more than anything else, I suppose!

Q Do you like using similes? (Evie)
A Well, yes I do, Evie. When I can visualise something in my head I want the reader to be able to see it too, so I try to think of ways of bringing my mind-picture to life.

Q How long do you spend writing your book? (Jonathan Stapleton)
A Requiem took me ten years to write! I also wrote six books for children and several plays at the same time. Children of Winter took me about two weeks—the story just fell out of my head on to the paper! But usually, a children's novel takes about twelve months, a picture book about a day. But that doesn't take account of the years spent thinking.

---
Featured Books, with extracts by Berlie Doherty
Treason
Berlie Doherty
Prize-winning Berlie Doherty brings the excitement and danger of life at the court of King Henry V111 vividly to life. Young William Montague is plucked from a life of obscurity to become a page boy to the King's son and...
Featured in:
9+ readers
|
eBooks
Format:
Paperback -
Released:
03/02/2011
Info
Extract
Wishlist
Compare Price
Buy
---
Loading other books by Berlie Doherty...