Author's Website
www.victoriaeveleigh.co.uk/
Author's Facebook
Find Victoria Eveleigh on Facebook
Author's Facebook Latest
Author's Tweets
Author's Blog
www.victoriaeveleigh.co.uk/blog
Did you know
At lovereading
4kids
you can download and read an opening extract and an online review of books by Victoria Eveleigh and hundreds of other authors
Children's Author 'Like-for-Like' recommendations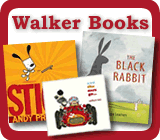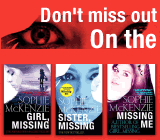 Need to send a gift?
Click to buy book vouchers
Victoria Eveleigh - Children's Author
---
Victoria Eveleigh was born in London, but her heart has always been in the countryside and she spent as many of her school holidays as possible at West Ilkerton Farm – her grandmother's farm on Exmoor.

After completing a masters degree in farm business management, Victoria lived at West Ilkerton and worked part-time for the Exmoor National Park Authority, creating information leaflets and guided walks. Soon she met Chris, who was the farm manager on a nearby farm. They married in 1986 and spent their honeymoon on Lundy, an island off the North Devon coast. Lundy has become a special place for them, and they return whenever they can.

For the past 25 years Chris and Victoria have farmed West Ilkerton. They have a son called George and a daughter called Sarah. When Sarah was a girl she had an Exmoor pony called Tinkerbell. Their eventful partnership inspired Victoria to write her first stories: a trilogy about a girl and an Exmoor pony growing up together on an Exmoor hill farm. The Katy's Exmoor trilogy was illustrated by Chris. The Katy's Exmoor trilogy were published by Orion in 2012 as Katy's Wild Foal, Katy's Champion Pony and Katy's Pony Surprise. The books also include author's notes, plenty of inside illustrations by Chris and beautiful cover illustrations by Angelo Rinaldi. A Stallion Called Midnight was also published in 2012.

The first of a brand new trilogy by Victoria is published in 2013 with Orion. With horses and ponies at its heart, but this time a boy will be the main character. Her stories are full of the things she loves: horses and ponies, the countryside, farming and people.
---
Featured Books, with extracts by Victoria Eveleigh
---
Loading other books by Victoria Eveleigh...