Author's Website
www.janaoliver.com/
Author's Facebook
Find Jana Oliver on Facebook
Author's Facebook Latest
Author's Tweets
Sat, 18 May 2013 @ 16:04


Enjoying Dorene Graham's talk The Making of Espresso in the Morning: From Blurb to Book @GARomance

Sat, 18 May 2013 @ 01:45


Thanks to everyone who sent me #FF love!!! You guys are so sweet.

Thu, 9 May 2013 @ 13:46


Word from the Prism Awards folks - FORETOLD is a finalist in the YA category. I won this award last yr. This yr? Fingers are crossed.

Mon, 6 May 2013 @ 14:03


Working through my BRIAR ROSE revisions. I promise @Petty_Monster I'll ban the use of "clad" and "garb" in future. LOL Happy Bank Holiday!

Sat, 4 May 2013 @ 18:36


Rainy day in Atlanta: the spouse is off to play music and I'm revising BRIAR ROSE. The Moroccan Mint tea is much welcomed.
Author's Blog
www.janaoliver.com/blog/
Did you know
At lovereading
4kids
you can download and read an opening extract and an online review of books by Jana Oliver and hundreds of other authors
Children's Author 'Like-for-Like' recommendations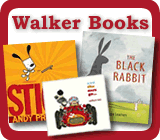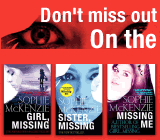 Need to send a gift?
Click to buy book vouchers
Jana Oliver - Children's Author
---
Jana Oliver's imagination has always had the upper hand despite her attempts to house-train it. When she's not on the road tromping around old cemeteries, she can be found in Atlanta, Georgia, USA, with her husband and far too many books.
Jana Oliver's website includes a forum where you can discuss her books and maps of the locations mentioned.
---
Featured Books, with extracts by Jana Oliver
---
Loading other books by Jana Oliver...