Author's Website
www.janaoliver.com/
Author's Facebook
Find Jana Oliver on Facebook
Author's Facebook Latest

Author's Tweets
Wed, 15 Apr 2015 @ 15:42


For those who aren't aware: a novel is classified as anything over 40,000 words. #PublishingTerms

Wed, 15 Apr 2015 @ 15:28


I suspected a few of my readers would find this news of interest. Beck kept kicking my office chair, bugging me to write more so I am.

Wed, 15 Apr 2015 @ 15:01


You asked for another Demon Trappers novel? I've heard your pleas. There will be more Riley & Beck later this year. #DemonTrappers

Thu, 9 Apr 2015 @ 21:48


If you're on Facebook, this video will show you just how awful pine pollen season can be. http://t.co/xwmyEeF7Qv #Pollen

Sat, 28 Mar 2015 @ 18:19


Saturday = balance checkbook, clean off and a NAP. Gotta have priorities, people.
Author's Blog
www.janaoliver.com/blog/
Did you know
At lovereading
4kids
you can download and read an opening extract and an online review of books by Jana Oliver and hundreds of other authors
Children's Author 'Like-for-Like' recommendations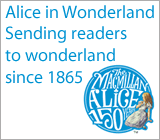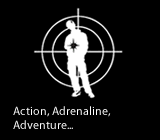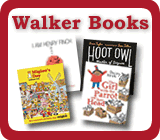 Need to send a gift?
Click to buy book vouchers
Jana Oliver - Children's Author
---
Jana Oliver's imagination has always had the upper hand despite her attempts to house-train it. When she's not on the road tromping around old cemeteries, she can be found in Atlanta, Georgia, USA, with her husband and far too many books.
Jana Oliver's website includes a forum where you can discuss her books and maps of the locations mentioned.
---
Featured Books, with extracts by Jana Oliver
---
Loading other books by Jana Oliver...