Author's Website
www.janaoliver.com/
Author's Facebook
Find Jana Oliver on Facebook
Author's Facebook Latest

Author's Tweets
Sat, 16 May 2015 @ 13:37


Last evening's opening reception at the #2015SCBookFest was great. Caught up with @CarrieRyan @MeganLMiranda. Lovely city and venue.

Fri, 15 May 2015 @ 11:15


Ta da! As of Wed the First Draft of #DemonTrappers #5 is done. Letting it "age" before I start rewrite. I'm a happy little author!

Tue, 12 May 2015 @ 15:45


Win a Prizes for Readers' $50 gift certificate (Amazon or B&N) by registering here: http://t.co/ELUR0ACqcA #Giveaways #BriarRose

Fri, 8 May 2015 @ 17:15


Hanging around #WHC15 (World Horror Con). Fun to talk to other folks who write about creepy things too. #AuthorOnTheRoad

Wed, 6 May 2015 @ 18:33


My cat's assistance on the latest #DemonTrappers book consists of a long string of b's across the screen. Maybe a plea for more Beck?
Author's Blog
www.janaoliver.com/blog/
Did you know
At lovereading
4kids
you can download and read an opening extract and an online review of books by Jana Oliver and hundreds of other authors
Children's Author 'Like-for-Like' recommendations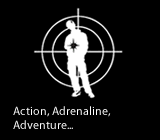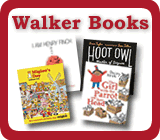 Need to send a gift?
Click to buy book vouchers
Jana Oliver - Children's Author
---
Jana Oliver's imagination has always had the upper hand despite her attempts to house-train it. When she's not on the road tromping around old cemeteries, she can be found in Atlanta, Georgia, USA, with her husband and far too many books.
Jana Oliver's website includes a forum where you can discuss her books and maps of the locations mentioned.
---
Featured Books, with extracts by Jana Oliver
---
Loading other books by Jana Oliver...