Featured Books, with extracts, by Jana Oliver
Loading other books by Jana Oliver...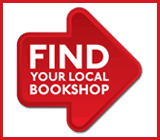 Author Info
Author's Website
Author's Facebook
Author's Facebook Latest
Author's Tweets
Fri, 31 Jul 2015 @ 16:12


Headed to the afternoon at IBF2015. The morning went great!

Thu, 23 Jul 2015 @ 16:54


What music do I listen to while Im editing? Today its Tchaikovskys 1812 Overture. I have NO idea why. #AuthorAtHome #DemonTrappers

Tue, 14 Jul 2015 @ 14:56


Pair one stubborn Irish Catholic PI with an equally stubborn Wiccan and you have? Tangled Souls. #99cents http://t.co/zeH3aD7fcV

Mon, 13 Jul 2015 @ 20:51


Thanks to all the great folks chatting about TANGLED SOULS. I'm very fond of that book. Gavenia and Doug are great romantic foils.

Mon, 13 Jul 2015 @ 20:50


TANGLED SOULS, a paranormal rom suspense, is 99 cents (99 pence etc). ! #Romance #Mystery #Ireland http://t.co/RqdGufMfrC
Author's Blog
Did you know
At Lovereading4kids you can download and read an Opening Extract and an online review of books by Jana Oliver and hundreds of other authors.