Author's Website
www.janaoliver.com/
Author's Facebook
Find Jana Oliver on Facebook
Author's Facebook Latest

Author's Tweets
Wed, 16 Jul 2014 @ 15:08


RT @MyKindaBook: The Life Cycle of The Rain continues - today @VeeBergin's editor @Petty_monster talks about the editorial process: http://…

Tue, 15 Jul 2014 @ 15:13


Hacking through the final parts of the Twitter chpt in the Social Media book. Why has this taken FOREVER? #AmWriting #SocialMediaMuses

Wed, 9 Jul 2014 @ 16:11


RT @JLArmentrout: It's the day 2 of the 12 Days of Daemon Black. It's your second chance to win these books. (If the rafflecopter... http:/…

Mon, 7 Jul 2014 @ 14:30


Writing a Facebook analytics chpt for @tyraanneburton and I's Social Media book when the theme from Jurassic Park started playing. Hmmm...
Author's Blog
www.janaoliver.com/blog/
Did you know
At lovereading
4kids
you can download and read an opening extract and an online review of books by Jana Oliver and hundreds of other authors
Children's Author 'Like-for-Like' recommendations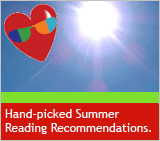 Need to send a gift?
Click to buy book vouchers
Jana Oliver - Children's Author
---
Jana Oliver's imagination has always had the upper hand despite her attempts to house-train it. When she's not on the road tromping around old cemeteries, she can be found in Atlanta, Georgia, USA, with her husband and far too many books.
Jana Oliver's website includes a forum where you can discuss her books and maps of the locations mentioned.
---
Featured Books, with extracts by Jana Oliver
---
Loading other books by Jana Oliver...