Did you know
At lovereading
4kids
you can download and read an opening extract and an online review of books by S. C. Ransom and hundreds of other authors
Children's Author 'Like-for-Like' recommendations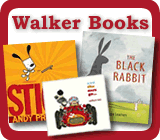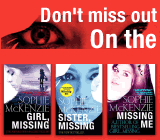 Need to send a gift?
Click to buy book vouchers
S. C. Ransom - Children's Author
---
Sue Ransom, the author of the Small Blue Thing trilogy, is a senior headhunter, but on the way to work and in the evenings she's a writer: she wrote Small Blue Thing, her debut novel, as a birthday present for her daughter, and she composed it mostly on her BlackBerry. Serendipity led her to publishers Nosy Crow and she's now busy writing her fourth novel. She lives with her husband and two teenage children in Surrey.
Click here to read a Q&A with S. C. Ransom.
In the video below, the author explains how she came up with the idea for Small Blue Thing.
---
Featured Books, with extracts by S. C. Ransom
---
Loading other books by S. C. Ransom...