Author's Website
www.vegetablefriedrice.com/
Author's Blog
chrishaughton.com/
Did you know
At lovereading
4kids
you can download and read an opening extract and an online review of books by Chris Haughton and hundreds of other authors
Children's Author 'Like-for-Like' recommendations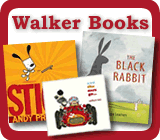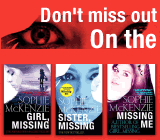 Need to send a gift?
Click to buy book vouchers
Chris Haughton - Children's Author
---
Chris Haughton is a freelance illustrator and designer from Dublin. In 2007 he was named as one of TIME magazine's DESIGN 100 list for the work he does for Fair Trade and People Tree. Chris has created and taught many courses in Design and Illustration around the world, including Ireland, Hong Kong, Korea and India. His debut picture book, A Bit Lost, was the recipient of Gold in the Children's Book category at the Association of Illustrators annual awards. He has also won the 2011 Marion Vannett Ridgway Award, Dutch Picture Book of the Year and was named one of the Booktrust's Best New Illustrators 2011. He lives in London.
Click here for an adorable Oh No, George! activity sheet.
---
Featured Books, with extracts by Chris Haughton
---
Loading other books by Chris Haughton...