Did you know
At lovereading
4kids
you can download and read an opening extract and an online review of books by Peter Cocks and hundreds of other authors
Children's Author 'Like-for-Like' recommendations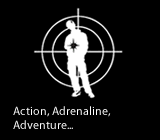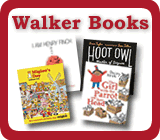 Need to send a gift?
Click to buy book vouchers
Peter Cocks - Children's Author
---
Peter Cocks was born in Gravesend, Kent and studied History of Art at UEA. He worked in interior design, antiques, fashion and performance art in London, New York and Japan before becoming a TV writer and performer in the 1990s. Peter has since performed in and written many BAFTA-nominated shows, such as 'Globo Loco', 'Basil Brush', 'Ministry of Mayhem' and 'The Legend of Dick and Dom'. He has also published a trilogy of novels (Triskellion; Triskellion: The Burning; Triskellion: The Gathering) with bestselling crime author Mark Billingham under the pseudonym of Will Peterson. Peter lives on the Kent coast with his wife, two children and three dachshunds.
---
Featured Books, with extracts by Peter Cocks
Long Reach
Peter Cocks
Pulling no punches, this action-packed thriller grabs you by the scruff and of the neck and doesn't let go. Seventeen year old Eddie's world turns upside down after the death of his brother. Refusing to accept that his brother killed...
Featured in:
13+ readers
|
eBooks
Format:
Paperback -
Released:
03/01/2011
Info
Extract
Wishlist
Compare Price
Buy
---
Loading other books by Peter Cocks...