Did you know
At lovereading
4kids
you can download and read an opening extract and an online review of books by Pie Corbett and hundreds of other authors
Children's Author 'Like-for-Like' recommendations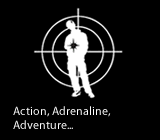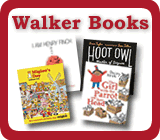 Need to send a gift?
Click to buy book vouchers
Pie Corbett - Children's Author
---
Pie Corbett has advised the National Literacy Strategy for both the Primary and Key Stage 3 phase. He works across the country, running inset and development projects - and was co-leader of the DfES Innovations project on 'Storymaking', based at the International Learning and Research Centre. Author of over 250 books, he writes poetry, stories and materials for teachers. He has compiled many best-selling anthologies for Macmillan Children's Books including The Works 2, The Works 4 and Assembly Poems. Evidence of Dragons is his first solo collection for children.
---
Featured Books, with extracts by Pie Corbett
---
Loading other books by Pie Corbett...