Did you know
At lovereading
4kids
you can download and read an opening extract and an online review of books by Jeyn Roberts and hundreds of other authors
Children's Author 'Like-for-Like' recommendations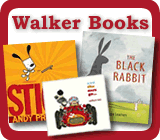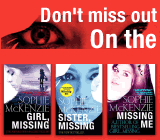 Need to send a gift?
Click to buy book vouchers
Jeyn Roberts - Children's Author
---
Jeyn grew up in Saskatoon, Canada. She started writing at an early age, but when she was twenty-one she moved to Vancouver with dreams of being a rock star. For the next several years she played in an alternative/punk band called Missing Mile. A former singer, songwriter, actress, bicycle courier, tree planter - Jeyn graduated from the University of British Columbia with a degree in Writing and Psychology. Shortly afterwards, she moved to England, where she received her MA in Creative Writing at Bath Spa University. An avid traveller, she's been around the world, including teaching in a high school in South Korea and writing novels in her flat in Vancouver. Dark Inside is her first book to be published.
---
Featured Books, with extracts by Jeyn Roberts
Dark Inside
Jeyn Roberts
The Road meets '28 Days Later' in this heart-stopping, page-turning saga of rage, hope and survival. A global earthquake has released an inner rage in some people throughout the world that they cannot fight. For those who can, life becomes...
Featured in:
14+ readers
|
eBooks
Format:
Paperback -
Released:
24/05/2012
Info
Extract
Wishlist
Compare Price
Buy
---
Loading other books by Jeyn Roberts...