Author's Website
www.ruthwarburton.com/
Author's Tweets
Tue, 21 May 2013 @ 12:56


Particularly unnecessary since I didn't actually even get served, as the bell rang before the barman got to me. But the guilt lingers :(

Tue, 21 May 2013 @ 12:55


I went to the Tabernacle last night for 5x15. Awesome night, but I accidentally flouted the queuing system at the bar - still feeling guilty

Tue, 21 May 2013 @ 12:53


Happy US book birthday to @CJ_Daugherty whose awesome NIGHT SCHOOL comes out in America TODAY.
Author's Blog
www.ruthwarburton.com/blog/
Did you know
At lovereading
4kids
you can download and read an opening extract and an online review of books by Ruth Warburton and hundreds of other authors
Children's Author 'Like-for-Like' recommendations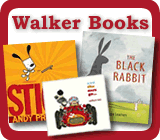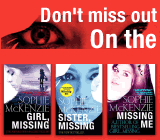 Need to send a gift?
Click to buy book vouchers
Ruth Warburton - Children's Author
---
Ruth Warburton grew up on the south coast of England in Lewes; a small town with a long history. After leaving Lewes she studied English at the University of Manchester, and there developed a fascination with Old English and Middle English texts. While researching A Witch in Winter she found herself returning to them, in particular Beowulf and Le Morte d'Arthur, and seeds from these mixed with ancient Mesopotamian demons, Voodoo spells, Tudor superstitions and 15th century witch-hunting guides, to create the Winter Trilogy. Ruth is now a publicist for adult fiction at Random House and lives in North London.
---
Featured Books, with extracts by Ruth Warburton
---
Loading other books by Ruth Warburton...