Author's Website
www.pony-detectives.co.uk/
Author's Facebook
Find Belinda Rapley on Facebook
Author's Facebook Latest
Author's Tweets
Thu, 25 Apr 2013 @ 23:19


When I Get That Pony Rode music video http://t.co/xSYgCau4mh

Wed, 24 Apr 2013 @ 19:26


Very much loving my first ever box of wine...

Tue, 23 Apr 2013 @ 19:18


http://t.co/ECiHgU2jgL

Mon, 22 Apr 2013 @ 19:33


Cup of tea & chocolate buttons at the ready, no more work for 6 whole days - time to embark on the 6th Pony... http://t.co/gpQr7NmgiV

Sun, 14 Apr 2013 @ 19:52


Fab day in the sun courtesy of Frances Wright, Dougie, Nobby & Zano. A perfect way to celebrate the belated start of Spring :) xxx
Did you know
At lovereading
4kids
you can download and read an opening extract and an online review of books by Belinda Rapley and hundreds of other authors
Children's Author 'Like-for-Like' recommendations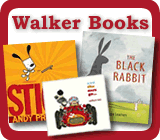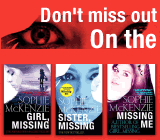 Need to send a gift?
Click to buy book vouchers
Belinda Rapley - Children's Author
---
Belinda Rapley has been immersed in the world of horses since she was eleven, starting out with riding lessons and holiday hacks. She is a British Horse Society Instructor, has a National Diploma in Horse Studies and has spent time working in show jumping and flat racing. The Pony Detectives is her debut series for children. Belinda lives in Norfolk and currently has one pony called Jerezano (Zano for short).
---
Featured Books, with extracts by Belinda Rapley
---
Loading other books by Belinda Rapley...