Author's Website
www.joycedunbar.com/
Did you know
At lovereading
4kids
you can download and read an opening extract and an online review of books by Joyce Dunbar and hundreds of other authors
Children's Author 'Like-for-Like' recommendations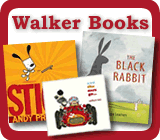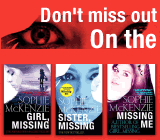 Need to send a gift?
Click to buy book vouchers
Joyce Dunbar - Children's Author
---
JOYCE DUNBAR was born and brought up in Lincolnshire. She taught English for 20 years before becoming a full-time writer. Her books for children include This is the Star, which became a world-wide best-seller, and Mundo and the Weatherchild, which was runner-up for the Guardian Children's Fiction Award. The popular Mouse and Mole series has been animated for television with the voices of Alan Bennett and Richard Briers. She lives in Norwich.
---
Featured Books, with extracts by Joyce Dunbar
---
Loading other books by Joyce Dunbar...