Author's Website
www.gemmaelwinharris.com/
Author's Facebook
Find Gemma Elwin Harris on Facebook
Author's Facebook Latest
Author's Tweets
Did you know
At lovereading
4kids
you can download and read an opening extract and an online review of books by Gemma Elwin Harris and hundreds of other authors
Children's Author 'Like-for-Like' recommendations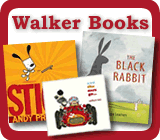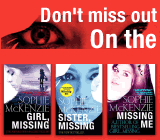 Need to send a gift?
Click to buy book vouchers
Gemma Elwin Harris - Children's Author
---
Gemma Elwin Harris is a magazine editor and writer who has worked in New York, Sydney, Bologna, Milan, Paris, London and Edinburgh. She has written for Time Out London & New York, The List, Gourmet Traveller and many in-flight titles.
In a previous life she was an advertising creative.
Big Questions from Little People is her first book, inspiredby two curious nieces.
---
Featured Books, with extracts by Gemma Elwin Harris
---
Loading other books by Gemma Elwin Harris...