Author's Website
www.stickdogbooks.com/
Did you know
At lovereading
4kids
you can download and read an opening extract and an online review of books by Tom Watson and hundreds of other authors
Children's Author 'Like-for-Like' recommendations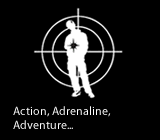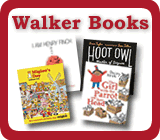 Need to send a gift?
Click to buy book vouchers
Tom Watson - Children's Author
---
Early in his career Tom worked in politics, including a stint as the Chief Scriptwriter for the Governor of Ohio. This experience helped him develop the unique, storytelling narrative style of the Stick Dog books. Tom finds it a lot more fun and rewarding writing stories for kids rather than writing speeches for grown-ups. He lives in Chicago with his wife, daughter, son and of course, his dog.
---
Featured Books, with extracts by Tom Watson
---
Loading other books by Tom Watson...