Author's Website
www.janpienkowski.com/
Did you know
At lovereading
4kids
you can download and read an opening extract and an online review of books by Jan Pienkowski and hundreds of other authors
Children's Author 'Like-for-Like' recommendations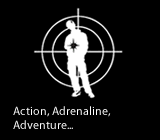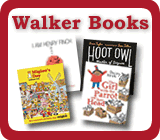 Need to send a gift?
Click to buy book vouchers
Jan Pienkowski - Children's Author
---
Jan Pienkowski is a celebrated illustrator of children's books and an internationally renowned master of silhouettes. He has won the Greenaway Medal twice for his illustration of Joan Aiken's The Kingdom Under the Sea and for the pioneering pop-up book Haunted House. He was born in Warsaw in 1936. His family were architects and artists. He made his first book when he was 8, as a present for his father. It was all about road rage - but featuring a horse and cart. The war made his childhood an adventure, if not a very comfortable one at times, taking him from Poland to Austria, Germany, Italy and finally bringing him in 1946 to England. With his parents, he came to Herefordshire, where he had two new experiences - going to school for the first time and learning English. Later, he went to The Cardinal Vaughan School in London and then to King's College, Cambridge, where he read Classics and English - and managed to find time for a lot of posters and stage design. Jan pioneered the modern Pop-up book with Haunted House (subsequently on CD-Rom), Robot, Dinner Time, Good Night and 17 others. Christmas Kingdom, Phone Book and Door Bell added sound effects while Botticelli's Bed and Breakfast capers irreverently through the history of western art.
---
Featured Books, with extracts by Jan Pienkowski
Nut Cracker
Jan Pienkowski
The enchantment of the Nutcracker story is beautifully captured in Jan Pienkowski's glorious silhouettes. His white characters act out the story against beautifully coloured multi-layer backgrounds which are edged with silver trellis work that adds a touch of magic. Handsomely...
Featured in:
5+ readers
Format:
Hardback -
Released:
02/10/2008
Info
Extract
Wishlist
Compare Price
Buy
The Fairy Tales
Jan Pienkowski
A sumptuous gift edition of four of the best known fairy stories illustrated with Jan Pienkowski's striking silhouettes. Pienkowski draws on the traditions that he was seeped in during his childhood in Poland and uses the images of the forests...
Featured in:
5+ readers
Format:
Hardback -
Released:
27/10/2005
Info
Extract
Wishlist
Compare Price
Buy
Haunted House
Jan Pienkowski
Love to be scared? Let yourself into the spooky house that is this book, where the unexpected appears as you open flaps, turn wheels to reveal surprises and pull tabs to make the inanimate move and even lift the toilet...
Featured in:
3+ readers
Format:
Hardback Pop-up / Lift-the-flap Book -
Released:
03/10/2005
Info
Extract
Wishlist
Compare Price
Buy
---
Loading other books by Jan Pienkowski...