Author's Website
www.malachydoyle.co.uk/mdpage1.html
Did you know
At lovereading
4kids
you can download and read an opening extract and an online review of books by Malachy Doyle and hundreds of other authors
Children's Author 'Like-for-Like' recommendations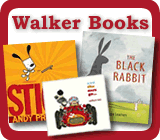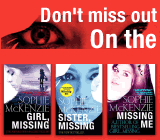 Need to send a gift?
Click to buy book vouchers
Malachy Doyle - Children's Author
---
Malachy Doyle was born in Carrickfergus, Northern Ireland in 1954. His parents had recently moved up from Dublin and named him, their seventh child, after a local saint. They lived in Whitehead, a small town at the mouth of Belfast Lough all his childhood; his father still lives there. He went to secondary school (Saint Malachy's College) in Belfast, and then to Bolton, Lancashire where he studied for a degree in Psychology. Malachy taught in Leeds for a year, followed by six months packing Polo Mints. He then worked for seven long years in advertising, firstly for Rowntree Mackintosh in York and later for general foods in Banbury, before buying a small holding in West Wales.
To feed his wife, Liz, their three young children, Naomi, Hannah and Liam (now teenagers), and numerous goats, pigs and chickens, Malachy took a job as a care assistant in a local Residential Special School. For the next seven years he darned socks, patched jeans and generally looked after the children there, before being offered the post of Deputy Head at another Special School. They moved to Machynlleth, a small town on the edge of the Snowdonia National Park, and three years later he began to write for children. He now writes full time, apart from visiting schools or escaping into the mountains, and his books are available in eleven different languages.
---
Featured Books, with extracts by Malachy Doyle
Spooky Soccer
Malachy Doyle
Red Banana Books are for newly fluent readers so if you have a football mad youngster who you're struggling to persuade to pick up a book, then this one is perfect. Plenty of humour and with illustrations on every page,...
Featured in:
5+ readers
Format:
Paperback -
Released:
03/05/2010
Info
Extract
Wishlist
Compare Price
Buy
The Dancing Tiger
Malachy Doyle
Luminous paintings convey a magical night time atmosphere full of dreams, hopes and possibilities and a sense of 'forever', even when things are changing. A little girl dances joyously through the seasons with a 'quiet and gentle tiger'. They meet...
Featured in:
3+ readers
Format:
Hardback -
Released:
07/02/2005
Info
Extract
Wishlist
Compare Price
Buy
---
Loading other books by Malachy Doyle...