Author's Website
www.alandurant.co.uk/
Did you know
At lovereading
4kids
you can download and read an opening extract and an online review of books by Alan Durant and hundreds of other authors
Children's Author 'Like-for-Like' recommendations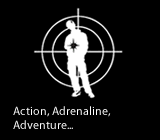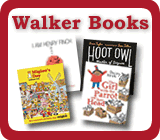 Need to send a gift?
Click to buy book vouchers
Alan Durant - Children's Author
---
Alan Durant is the author of books for a wide age-range, from picture books such as Burger Boy to top-end teenage thrillers. He also writes prize-winning poetry.
He was born in Surrey, went to Trinity School in Croydon and then to Keble College, Oxford to read English. Having worked as a copywriter at Walker Books, he is now a full-time author. He's married, with three children and lives just outside London. He does a lot of school visits throughout the UK and abroad and also runs writing workshops.
In 2007 he won the Portsmouth Children's Picture Book Award for Burger Boy and the Stockport Children's Book Award for Football Fever. He has won the Kingston Borough/Waterstone's Poetry Prize on two occasions. In 2008 he won The Royal Mail Award for Scottish Children's Books for Billy Monster's Daymare which also won the 2009 Portsmouth Children's Book Award.
---
Featured Books, with extracts by Alan Durant
Stat Man
Alan Durant
Interest Age 10-14 Reading Age 8+
A brilliant read for all football – and stats-mad - readers. Scorelines, substitutions, club records and more, Arnie is great at remembering everything about football. Sadly, he's not so great at playing it…But that doesn't...
Featured in:
9+ readers
|
Dyslexia-friendly
Format:
Paperback -
Released:
26/10/2012
Info
Extract
Wishlist
Compare Price
Buy
Football Fever
Alan Durant
A Useful book about Families.
Every boy's dream will be fulfilled in this wonderful book, about a completely football-obsessed boy called William. If you know someone with the football bug then this could be the book for him....
Featured in:
3+ readers
Format:
Paperback -
Released:
05/05/2006
Info
Extract
Wishlist
Compare Price
Buy
---
Loading other books by Alan Durant...