Book Info

Loading other formats...
Format
Paperback
96 pages
Interest Age: 9-12

Publisher
A & C Black Publishers Ltd an imprint of Bloomsbury Publishing PLC
Publication date
30th June 2006
ISBN
9780713675597
Children's Author 'Like-for-Like' recommendations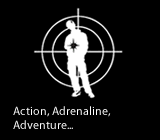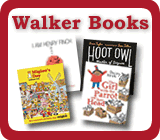 Need to send a gift?
Click to buy book vouchers
How to be Happy Get the Happy Habit!
---

This title is in stock

RRP: £6.99 Saving £0.70 (10%)



Synopsis
How to be Happy Get the Happy Habit! by Jenny Alexander
This self-help book offers practical, down-to-earth advice from Jen Alexander and is a must for children and their parents. In recent surveys, 50% of 10-year-olds and 90% of 14 year-olds said they often felt bogged down by sadness and anxiety. How to Be Happy helps children to analyse their feelings and develop a positive outlook, and it is bursting with activities, quizzes, jokes and anecdotes.
---
About The Author
Jenny Alexander is a well-established author of over 100 fiction and non fiction children's titles. Jenny has written prolifically on the theme of bullying and has previously published non-fiction titles with A&C Black such as Going up! The No-Worries Guide to Secondary School and How 2 B Happy, a self-help book for children suffering from anxiety. The Peony Pinker titles are her first fiction titles for A&C Black.
More books by this author