Author's Website
www.darrenshan.com/
Author's Facebook
Find Darren Shan on Facebook
Author's Facebook Latest
Author's Tweets
Tue, 21 May 2013 @ 20:46


"The Queen of Versailles" was an interesting documentary about a wealthy American family coming undone in the latest recession. 7/10.

Tue, 21 May 2013 @ 10:26


Irish Fans: I am doing an event at the Dublin Writers Festival on Sunday at 4pm. Come see me! http://t.co/NqH2rq6IXN

Mon, 20 May 2013 @ 21:59


4 of 5 stars to Mouse Bird Snake Wolf by David Almond http://t.co/gumrGKoe4R

Mon, 20 May 2013 @ 21:51


Back in Limerick after 2 months away. Nice to be home. And I just picked up my 16,000th Follower - hurrah!!! :-)

Mon, 20 May 2013 @ 11:50


I strongly recommend this Insight podcast interview with me, which you can listen to online or download. http://t.co/5LSSly8hCt
Did you know
At lovereading
4kids
you can download and read an opening extract and an online review of books by Darren Shan and hundreds of other authors
Children's Author 'Like-for-Like' recommendations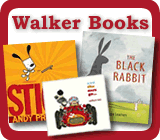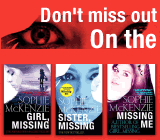 Need to send a gift?
Click to buy book vouchers
Darren Shan - Children's Author
---
Darren Shan's real name is Darren O'Shaughnessy. Although he is Irish he was actually born at St. Thomas' Hospital, London -- directly across the river from the Houses of Parliament in Westminster (which may explain his fascination with evil bloodsuckers ...).
He lived in SouthEast London until the age of six, when he moved to Limerick in Ireland, with his parents and younger brother, and has lived there ever since (but he never lost his London accent!).
He later returned to London to study Sociology and English at Roehampton University. He then worked for a cable television company in Limerick for a couple of years, before setting up as a full-time writer at the age of 23.

Although Shan always wanted to be a writer, it was only in his teenage years that he began writing in his spare time for fun (before that, he only wrote stories if they were for homework). He bought his first typewriter when he was 14, and never looked back, knocking out loads of short stories and comic scripts, and making false starts on several books, which he never completed. He enjoyed his first taste of literary success at age 15, as a runner-up in a television script-writing competition for RTE in Ireland, with a dark comedy script titled A Day in the Morgue (he was morbid even then!).
All of these early books were adult-oriented. Although Shan quite liked the idea of writing a children's book one day, he considered himself an adult writer first and foremost. In fact, Shan's initial breakthrough was with an adult book, in 1999.

In January 2000, his first children's book, Cirque du Freak, which he'd written as a fun side-project, was published. The first book in a series titled The Saga of Darren Shan (or Cirque du Freak, as it's known in America), it attracted rave reviews and an ever-growing army of fans hungry to learn more about vampires which were quite unlike any that anyone had ever seen before!
Shan loved writing for children so much, that for the next several years he focused almost exclusively on his books for younger readers. First, he wrote a total of 12 books about vampires. He quickly followed up his vampiric saga with The Demonata, a series about demons. Running to ten books in total, The Demonata cemented Shan's place in the UK as the Master Of Children's Horror, and saw him score his first UK #1 bestseller. He also wrote a one-off short book, called Koyasan, for World Book Day in the UK.



---
Featured Books, with extracts by Darren Shan
Blood Beast
Darren Shan
Be prepared to be chilled to the bone by the latest instalment in the story of the Demonata. Grubbs Grady has managed to cheat his fate but can he keep out of its clutches forever or, will his werewolf fate...
Featured in:
9+ readers
Format:
Paperback -
Released:
02/01/2008
Info
Extract
Wishlist
Compare Price
Buy
Slawter
Darren Shan
Horror lovers will rejoice in best-selling Darren Shan's latest in the Demonata series. A trip to Demonata leaves Dervish Grady haunted by the demons in the nightmares that follow. Can he find any escape? Working on a new horror movie...
Featured in:
11+ readers
Format:
Paperback (b Format) -
Released:
03/01/2007
Info
Extract
Wishlist
Compare Price
Buy
Bec
Darren Shan
If you know someone who enjoys the feeling of fear and terror whilst reading then there is no one doing it better than Darren Shan. Bec continues the successful Demonata series but the book also stands up as a title...
Featured in:
11+ readers
Format:
Hardback -
Released:
02/10/2006
Info
Extract
Wishlist
Compare Price
Buy
---
Loading other books by Darren Shan...